I've never really thought of myself as a leader, nor have I really considered myself a follower.  In high school I bounced from clique to clique.  My friends were varied: burn-outs, skaters, nerds, jocks . . . I really didn't discriminate. Fast forward 20 years and here I am surrounded by remarkable women (and, of course, the stag of the group – The Count), and people are calling us "Leaders."
I honestly don't feel like a leader.  I don't even feel like a follower.  I was given an opportunity to do something I felt would be cathartic – a type of therapy, so I ran with it.  I guess I have an issue with being labeled in either group, as I have an issue with my son being labeled.  I was talking to a lady I know about this, and she totally cracked up telling me I needed to watch a video that will likely change my tune.  She told me to YouTube it, so I promised her I would.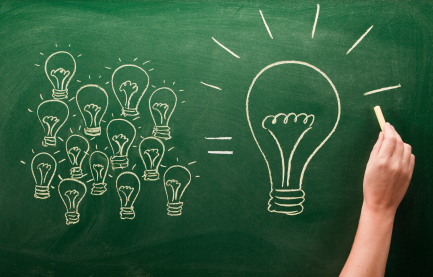 Several days went by and I got to thinking about how far we Thinking Moms have come in the last year with the blog, the announcement of our book as well as with my son's ups and downs and medical crises the last 12 months. I came to the realization that I really am a part of something huge.  Never did I think that we'd come this far.  I had just as many doubts as Tex had in the beginning (please read What's The Big Idea?) but here we are!  As I write this blog we have over 6200 Facebook likes; 6200 in less than a year.  We're certainly doing something!
So, back to this video I was supposed to watch.  I sat down with it one night and to be honest, at first I was thinking, "What is this crap?"  Then, I listened.  I listened to the narrator.  At first I chuckled, but then I came to the realization that he's right.  There is no leader, no movement, without the first follower.  It doesn't really matter if we're a leader or the follower as long as we find each other and we move toward a common purpose – moving to make things better.  "It takes guts to be the first follower. You stand out braving ridicule."  We all know too well how much we've braved standing up and speaking out about our children, but, as the narrator says, it's no longer about the lone nut or two nuts — it's about a movement.  He goes on to talk about movements being public and the followers must be seen; because new followers emulate the followers — and not the leader.  As much as we put emphasis on the leaders, it's really those followers that make up a movement.  People like you.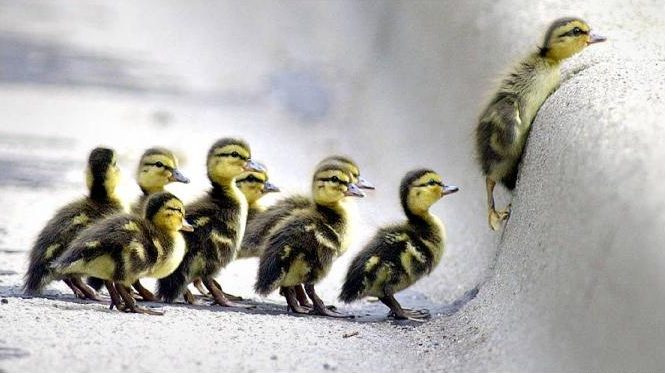 After watching this video and thinking about all we've done, I am proud to say that, I – am – a – follower!  Thanks to the rest of you who have braved so much along with me to make this a successful movement.  We need to follow courageously and show others how to follow so that this movement keeps growing.  Change is coming and we are making it happen.  Be brave, stand up, and yell out loud with me.  There's safety in numbers, and we are many.  So, thank you for a momentous year, thank you for braving the battle with me and thank you for following me down this path.
If you are unable to view the video, please click here. Alternatively, copy and paste this link on your browser https://www.youtube.com/watch?v=hO8MwBZl-Vc
~ Cupcake
To read more blogs by Cupcake, Click Here