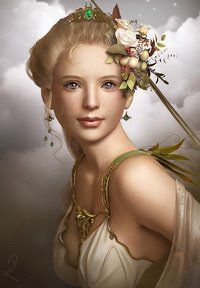 I rely on my instincts…my gut, the little voice in my head, whatever you want to call it.  I've avoided traffic accidents because of it…like an inner GPS making me switch lanes for no reason.  In childhood during a kickball game as team captain I told someone to stand in an odd spot.  The ball was kicked right to them and we got the winning out.  In college, I knew my friend was in major trouble one night only to learn later he was in a car accident.  In a bank of eight elevators, I can press the up button and walk to the one that will open first every time.  Back when we had tape players in our cars, I could rewind and stop exactly at the beginning of a song without fail.  Talented, I know 😉
One Saturday morning when I was six months pregnant with our twins, we walked into Whole Foods to buy groceries.  Because, of course, we were eating organic because I was pregnant.  In the café there was a nurse giving flu shots.  My OB/GYN mentioned a flu shot was on the recommended schedule for pregnant women at our last visit, but he did not give them in-office.
We wanted to keep these babies safe.  I mean, our 18-month-old had just started daycare and who-only-knows what he would be bringing home from school during the winter, right?  So we marched on over to the café to get our dose of protection.  When it was my turn to sit in the chair I got a bad feeling.  The kind I always pay attention to.  All of a sudden I wondered—Was there that thing, thimerisol or whatever, in this?  I started to question the nurse.  I said "Is this safe?"  "Is there that thimerisol thing in this?"  She shushed me and jabbed my arm so quickly I didn't have time to protest while saying "Everyone knows they are perfectly safe."  I walked out with a nagging feeling that something had gone wrong.  The feeling never went away and hounded me through the rest of the pregnancy.
Fast forward to 2011, past Harry's complete set of vaccinations through 18 months, encephalopathy after the DTaP, chronic constipation, head banging, drooling, eating his winter wardrobe, screaming non-stop, through biomed interventions and finally into classical homeopathy.  By that time we were getting great results including the complete elimination of clostridia with a homeopath, but I wanted more.  I was reading about CEASE and clearing the imprint of vaccines.  Tinus Smit's book featured prominently on my nightstand.  It made perfect sense to me.  My gut was SCREAMING for this. But our homeopath didn't support it.  So much as I loved working with him; we found an expert trained in CEASE and dove in.
Some CEASE practitioners work backwards from the last toxic insult.  I had such a strong nagging feeling about clearing that flu shot I'd had that our new homeopath agreed to start there–even though Harry hadn't directly had it as it had been given to me while pregnant.
CEASE is not for the faint of heart, though I suppose, neither is Autism.  We progressed through 4 potencies of the 2007 Flu shot and Harry had reactions at all levels.  30c, rashes—detox rashes—that traveled all over his body.  Red splotchy, purple dots, raised and flat.  We couldn't believe a few granules of a sugar pill could do that.  We moved on to the 200c potency and the rashes stopped but he got the hiccups non-stop for two weeks.  It was almost like revisiting the reflux he had from about 4 months till 19 months when we finally stopped dairy. And then we moved to the 1M potency and stayed there, not for the 2 week/4 dose typical interval, but for 7 full weeks.  14 doses of that potency.  Rash after rash after rash.  And with each dose, we saw gains.  Auditory processing delay decreased dramatically.  Generally much more with it.  Signing (still preverbal) increased.  He grew and gained weight.  He attempted to sing, stopping when the music stopped.  He could jump higher.  He was more coordinated.  And more insistent in getting what he wanted.  We finished up the 10M dose of the clear and saw rashes as well after each dose, but nothing like the 1M potency.  This taught me two things….the first was that doing a nosode in a 30c potency might not fully clear the insult and that CEASE was the right (although not only) path for us.  The second was that I would continue to assist our homeopath in picking what we cleared next by listening to my gut, while I relied on him to pick the supporting classical remedies.
We just finished clearing Hep B, and saw more nice gains after this clear including being able to pucker his lips for a kiss <3, and joining in with friends at school independently, and are now moving on to clearing Tylenol & Tylenol PM—which incidentally I took like candy while pregnant, idiot that I was, because I was told it was perfectly safe (and of course Harry got Tylenol before every vaccine so he wasn't in pain-lovely, I know).  Excited to see what clearing them will do to Harry's glutathione levels.   And I know what comes next after that one too.
I do a lot of mentoring with newly diagnosed families.  The one thing I find myself repeating is TRUST YOUR GUT.  You will know if a treatment if right for your child or not…follow your instinct.  I sometimes wonder—what if I had been able to pull my arm away that day?  Would the full course of vaccines he did receive, coupled with multiple antibiotics, sedation for ear tubes and everything else we threw at him have done him in anyway?  Or did that shot, at that moment, set him up for what followed?  I will never know for sure, but my bet is a resounding yes.
Incidentally, TMR does not endorse any particular kind of treatment.  I am just giving my experience with this one.
Love,
Goddess