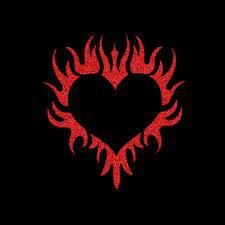 The Media. Yeah, we've been burned by them, we know where the revenue comes from. We KNOW what the mainstream media is all about. Me, I figured it out when I was about 22 and I anchored my local hometown news on a cable access channel. It was all pretty simple stuff until one day, there was a MURDER at a hotel. We NEVER saw murder. It was like Christmas morning (awful, right?). Sorry, Mr. Victim, but "if it bleeds, it leads"… or so I thought. The owner/manager of the cable company hunted me down immediately (up until then, he might have measured up my makeup application and bra size from a distance, but that's it). "You can't report on the murder." And he walked away. It wasn't long before it occurred to me…the owner of the hotel was his best friend. Squashed.
Fast forward a month or so, and it was Arbor Day. If you remember this, you are dating yourself, too, but the WSJ had just had a front page story on McDonald's and their use of styrofoam as packaging for their "food". It was questionably toxic and they were under fire. PR wunderboys went scurrying and before I knew it, we were at the local McDonald's ALL DAY with our video cameras (the ones that held a whole VCR tape!) while they gave away free trees to every patron. Arbor Day. Trees. Ecologically sound. Damage control. ALL DAY. Local family, also in the hotel/cable/hometown crowd, owned the McDonald's. Light bulb. If this is how it is in a little town, could it also be this way at CNN? Yep! I quit. I ran.
You could count 22 Pharma ads during an Oprah show…we have little ammo to combat that. But, as Thinkers, we have to find ways to get our story out there, and local media is the place to do it.
All of us have local media that we need to approach in our towns and cities. Newspapers and magazines, too. Use them! Get in there! Send emails to the addresses you find on their websites, call newsrooms and introduce yourself. Make yourself the "go-to" in your town for all things autism. Tell them if you can't speak to the specific subject, you will find someone who can (because let's be honest, there are a million facets on this autism gem and some of them are more complicated than nuclear physics). Autism Mom and Media expert Rebecca Estepp says it is "critical that as many parents speak out as possible". She couldn't be more spot on. You say to yourself, "My little hometown news won't reach anyone! It's pointless!" Well hear this: Once I woke up (after we had been on the local 11pm news) to an email from a friend. She said the story had been forwarded to her from AUSTRALIA! In less than 12 hours!
Let's learn more about this way to be a REVOLUTIONARY! Let's change the Face of Autism! Tell The World what it's like to be the 1 in 88! (OK, yeah, it's more than that…hard to explain in a soundbite, though, isn't it!?) One GREAT way to learn is from our friend Rebecca, who beats the streets (ok, the World of Media and Social Networking) who will be holding a rountable to teach us more about how to do it at AutismOne in Chicago on Thursday May 24th at 3….
http://www.autismone.org/content/roundtable-how-use-local-media-influence-public-opinion-shape-debate-autism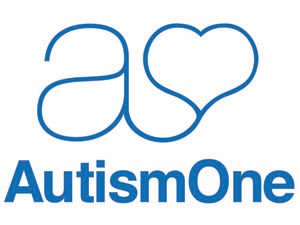 Check out her latest from FoxNews San Diego:
http://www.fox5sandiego.com/videogallery/69112200/News/Report:-1-In-88-Kids-Have-Autism
OK so here's what I got my local news to do for us last week when the 1 in 88 numbers came out. Note the bad accent, the bad outfit, the bad hair flip (GET OVER YOURSELVES…it's for the CAUSE!) Read the text, the video is a little messed up….
http://www2.wsav.com/news/2012/apr/02/savannah-moms-involvement-autism-awareness-movemen-ar-3529919/
Now GO!!!! And let the Thinking Moms know when you get a bite! Make sure you spread it far and wide! Don't let anyone make you think you are out for your own gain or stardom! Give us YOUR secrets! Just DO IT!!!
Love to ALL the Thinking Moms and Dads,
Blaze