One year. 365 days.
If you are unable to view the video, please click here. Alternatively please copy and paste this url on your browser http://youtu.be/ZKaMfoUiBI4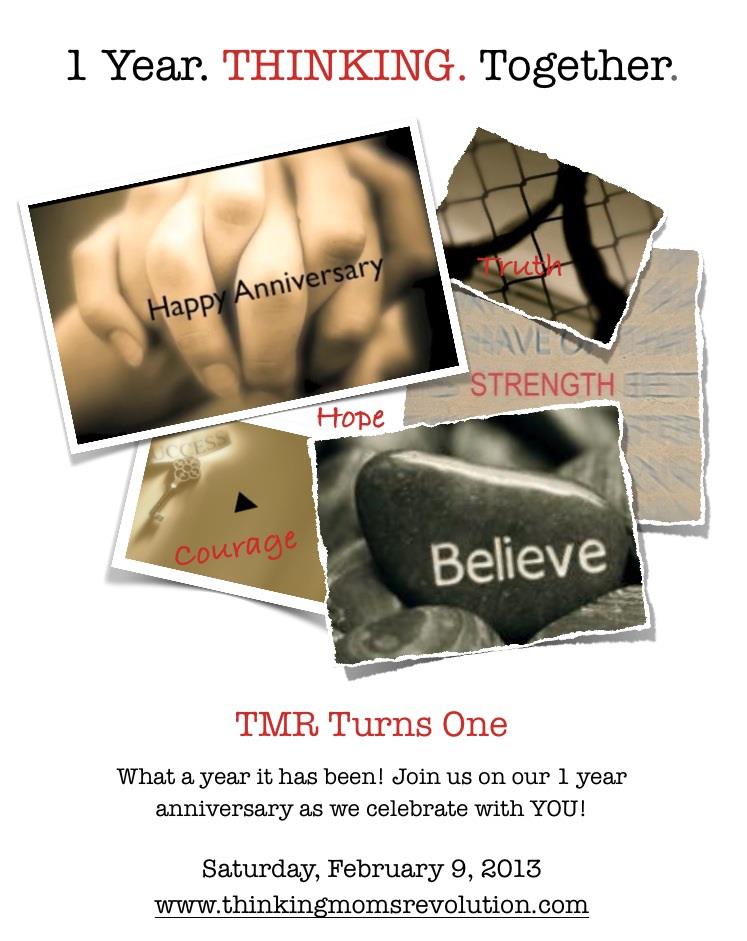 Hard to believe that much time has passed. When we began, we started as a group of parents who had written a book together, not really knowing where it would take us. But we wanted to reach people. We wanted a community of Thinkers that would be part of the mission. The mission for a healthier generation of children. And so a blog was born.
We are not the first to walk this road. We aren't the leaders of this movement. We are following those that came before us, and have picked up the torch. For our children. THANK YOU for joining us. For sharing your stories with us, for sharing your joys, fears, sorrows and your successes. We have heard from some of you and you have told us that the TMR community, and the information shared, has helped bring about healing for your children. And that is why we are here. Keep reading…we'll keep writing, and together we will keep fighting.
~ The Thinking Moms' Revolution
Read our Blog and join us daily as we forge forward, hand in hand, into a future full of hope.