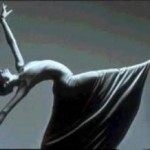 When I picked today on our blog calendar, I did not realize it was St Patrick's day. Since I am not Irish and have no idea how this day is celebrated, I decided to ask my Irish friends at TMR what their plans were for the day. Here is what they replied….
If you are having trouble viewing this video click here or copy and paste this url into your browser: http://www.youtube.com/watch?v=9kgToPMTLas
What about you? how will you be celebrating?
~Prima
For more blogs by Prima click here.