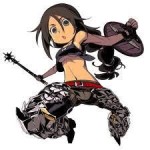 I'm going to be 40 this year.  I try to say this every day to prepare myself for the inevitable milestone that I'm barreling towards like a runaway train with no hope of stopping. Soon I will be aged out of George Clooney's dating bracket.  I've been so completely buried under autism for the past 10 years that an entire decade has gone by and I've lost a little of my youthful self in the process.  Don't get me wrong, I'm not one of those people that dreads getting older and goes all Real Housewives of Beverly Hills with the Botox and Forever 21 outfits.  I'm in such a better and more confident space than I was in my 20s or 30s.  I totally embrace that aspect.   I'm just realizing that I'm not as much fun as I used to be–and it sucks.
As a teenager, I would also tease my father that he was one of those Grumpy Old Men, yelling at the TV about the cost of potatoes and taking naps in the middle of the afternoon.  My sisters and I would watch MTV when he wasn't around because he couldn't stand our music and constantly used the phrase "back in my day."  I thought how old and out of touch he was.  When I'm his age, I'm gonna be cool and hip and be the most fun mom ever.  My kids and their friends will be amazed at what a fun person I am.
Fast forward 25 years and that's all I think about is taking a nap in the middle of the afternoon and yelling at the TV about the cost of potatoes.  I can't stand MTV, and teenagers and their music annoy the crap out of me.  Instead of "get a haircut"–it's "pull your pants up!"  I have some teenagers on my FB friends list.  I can't even understand what they post on their statuses.  I want to slap them silly when I hear them use the term "swag" over and over again, especially with a hashtag in front of it.
Instead of this:   
I've become this :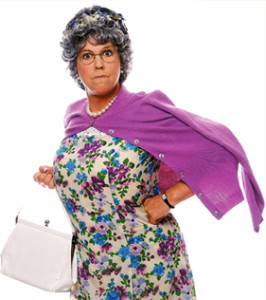 Having to be responsible 24 hours a day, seven days a week has literally sucked all the fun out of my personality.  I can't let my guard down and throw some drinks back on a weekend with some friends.  I have to give medications and be prepared if there are any medical emergencies.  If my son needs me, I have to have all my wits about me and not be in the ER with my breath smelling of tequila in my new Forever 21 outfit.
But I used to be fun.  I used to have a more adventuresome spirit.  I used to laugh more.  Now I feel that guilt creep up on me if I get too happy or enjoy something too much.  I've been stuck in responsibility mode so long that I don't know how to be anything else.  I don't like being around myself most days.  Autism has been a game changer in a lot of ways in my life.  I wonder if I'll ever be able to take that spontaneous trip to the beach with my husband, kick my shoes off in the sand and down a bottle of wine without a care in the world–and just be me.  A soon-to-be-40-year-old girl can dream, can't she?
~Savage
To read more blogs by Savage, Click Here.