I have a pretty tight knit family, but happenstance dictates that we will not all be together for Christmas this year.  We will, however, be together for Thanksgiving.  So we have dubbed it 'Thankristmas"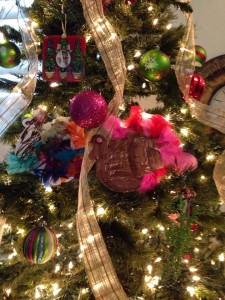 and are going all out.  We all have our trees up early with turkey feather decorations adorning the branches, the nieces and nephews that will not be here in December are all exchanging gifts on Thanksgiving, and because we are all about inclusivity (and we hate to be left out), we'll have a Yankee swap on Thankristmas for the grown-ups too.  Will this take away from Christmas, you ask?  Nah!  Not the true meaning of it anyway, plus the kids are psyched to get a few gifts early and to spend time with their cousins. Does it trample Thanksgiving?  Well, we are all together as a family, something we are very thankful for, so, in my opinion, we are doing it justice.
I think with Hannukah starting this week, everything has been sped up this year anyway . . . The holiday spirit seems to have galloped in right after Halloween.
So it got us Thinking . . . We'd love to have some reader participation on something we're calling TMR's 25 Days of Holiday Cheer 🙂
We need 25 elves who would be willing to send a small gift valued under $25 to a family who would appreciate it this year.  It can be a supplement you already own (unopened, of course), a few chewy tubes, a bottle of arnica from England, a social story . . . you get the idea.  Whatever you can spare that might brighten someone else's life this holiday season.
What we would love to see is 25 responses to this blog, either via blog post or Facebook message, with a specific item that you could ship to another Thinking Family.  We will then post one of those items each day beginning December 1st on the Thinking Moms' Revolution Facebook page with the country of the person donating the item, and the first person that posts from that country indicating he/she wants it, gets it.  We'll get the two parties in touch and voila!  Happy [Insert-Your-Holiday-Here]!  We'll kick it off with a copy of our book!  What have you got?
Happy Thanksgiving and Happy Holidays – early or not!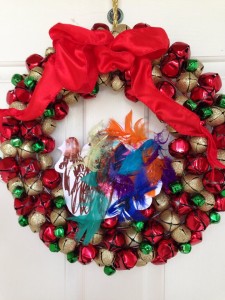 ~Goddess and The Thinking Moms' Revolution
For more blogs by Goddess click here.