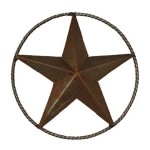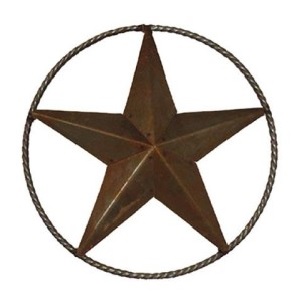 Lately, it seems that we are getting hit from all directions. There are currently over a dozen states with proposed legislation intended to restrict parents' right to refuse vaccines for their children, whether they attend public school or not. People are rightfully scared and very intimidated. More than a few people have expressed that they have been discussing with their partners plans to leave the country if these bills are passed. These bills are indeed alarming, but the most worrisome are the bills that have been introduced at the federal level, which are in various stages of the process toward a vote. It is so important for us to speak up about these bills, to let our legislators know that we disagree with them and why. There has never been a more important time for you to turn your anger and fear into action.
First is Senate Bill 486, authored by Senator Barbara Boxer (D-CA) and co-sponsored by Senator Diane Feinstein (D-CA). As of this writing, there was no text available at www.congress.gov for this bill. However, it is summarized as "a bill to amend the Head Start Act to ensure that all children in Head Start and Early Head Start programs are vaccinated, and allow exemptions only for children with underlying medical conditions, for whom vaccines are therefore medically contraindicated." The House version of this bill is H.R. 933 authored by Representative Anna Eshoo (D-CA-18) and co-sponsored by Representatives Judy Chu (D-CA-27), Adam B. Schiff (D-CA-28), Jackie Speier (D-CA-14), Diana DeGette (D-CO-1), Doris Matsui (D-CA-6), Rosa L. DeLauro (D-CT-3), Michael M. Honda (D-CA-17), and Jared Huffman (D-CA-2). The text of the House bill can be found here.
Head Start and Early Head Start are run by the Department of Health and Human Services [the federal agency which oversees the Centers for Disease Control and Prevention (including the Advisory Committee on Immunization Practices), as well the Health Resources and Services Administration (which handles the Vaccine Injury Compensation Program), the National Institutes of Health, and the Interagency Autism Coordinating Committee]. The goal of both programs is to instill school readiness in low-income children under the age of five. Pregnant women are also served by the program. What makes this bill so alarming is not just that it is an effort to seize control over children's healthcare choices, but also that we now know, thanks to the admissions of senior CDC scientist Dr. William Thompson, that "on-time" vaccination of African-American males and children who develop "isolated autism" (i.e., no pre-existing genetic disorders, birth defects, or medical conditions) can have disastrous consequences. Dr. Thompson, commonly known as the "CDC whistleblower," also voiced concerns about vaccinating pregnant women due to data he found linking flu shots in utero with onset of tics and other autistic behaviors after birth.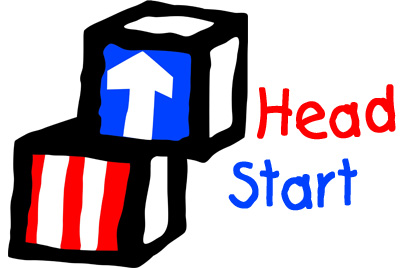 There are nearly a million children and pregnant women currently enrolled in Head Start programs throughout the nation, and almost 30% of those children are African-American. It is chilling to think of the catastrophic consequences of this bill. Enrolled children and women are low-income, meaning they are more than likely relying on state assistance for basic needs as well as health insurance. Knowledge of what to do in the event of an adverse reaction is scarce amongst practitioners in general, let alone those accepting Medicaid or CHIP. Access to organic, non-GMO foods and personal care products is limited in low income areas. Programs like WIC promote (overtly and otherwise) formula, skim milk, and sugary cereals. In short, you take 37 doses of eleven vaccines (including a flu and TDaP during pregnancy) before the age of five, add in nutritional deficiencies, toss in practitioner ignorance (of the testing required to determine underlying medical conditions that would exempt a child from vaccination and of the recognition of vaccine injury) and top it off with general toxin exposure, and you have yourself a recipe for disaster. Beyond that, it is disturbing to know that Senators Boxer and Feinstein, and the numerous Representatives who stand behind this bill, think so little of low-income children that they feel completely comfortable stripping them and their parents of the right to informed consent and refusal. They are essentially dangling a very valuable carrot on a stick – that of childcare and the hope of better future academic performance – in exchange for allowing the federal government to usurp personal liberties. It's downright appalling.
The Senate bill has been referred to the Health, Education, Labor and Pensions (HELP) Committee. You might remember the recent horrific HELP Committee hearing on vaccines during which a CDC expert, a pediatrician, and state health agency heads were paraded out to frighten the general public into vaccinating by the CDC recommended schedule by falsely accusing those who opt out of spreading infectious diseases and guaranteeing viewers that vaccines are 100% safe and effective. If you watched that, then you can understand how important it is that you contact committee members, whether you are their district constituent or not, in order to detail your concerns.  Meanwhile, the House bill was referred to the Committee on Education and the Workforce.
Below are the authors, sponsors, committee staff, and members of each committee, along with key points of contact and their email addresses. Please refer to this pdf if you are in need of talking points ideas.
Senate
Authors/Sponsors:
Senator Barbara Boxer (D-CA) Washington, DC office  (202) 224-3553 @SenatorBoxer
Emily Katz, Health Policy Advisor, [email protected]
Sean Moore, Legislative Directory & Deputy Chief of Staff, [email protected]
Laura Schiller, Chief of Staff, [email protected]
Senator Diane Feinstein (D-CA) Washington, DC office (202) 224-3841 @SenFeinstein
Jennifer Duck, Chief of Staff                                      [email protected]
John Watts, Legislative Director                               [email protected]
Senate HELP Committee Staff: (202) 224-6770 @HELPCmteDems @GOPHELP
Sarah Arbes, Deputy Health Policy Director
Sarah Chu, Health Research Assistant
Haley Hudley, Education Research Assistant
Andrew LaCasse, Education Policy Advisor
Robert Moran, Deputy Education Policy Director
Diane Tran, Senior Education Research Assistant
Curtis Vann, Health Research Assistant
Senate HELP Committee Members:
Lamar Alexander – Chair (R-TN) Washington, DC office (202) 224-4944 @SenAlexander
Justine Brittain, Constituent Relations Rep            [email protected]
David P. Cleary, Chief of Staff                                   [email protected]
Kayla McMurray, Constituent Relations Rep         [email protected]
Michael B. Enzi (R-WY) Washington, DC office(202) 224-3424 @SenatorEnzi
Flip McConnaughey, Chief of Staff                           [email protected]
Kristin Chapman, Staff Director for HELP             [email protected]
Liz Schwartz, Professional Staff Member HELP   [email protected]
Tara Shaw, Legislative Director                               [email protected]
Richard Burr (R-NC) Washington, DC office (202) 224-3154 @SenatorBurr
Natasha Hickman, Legislative Director                  [email protected]
Anna Abram, Health Legislative Aide                    [email protected]
Christopher Toppings, Child/Family Issues Legislative Aide,                                         [email protected]
Johnny Isakson (R-GA) Washington, DC office (202) 224-3643 @SenatorIsakson
Joan Kirchner, Chief of Staff                                   [email protected]
Jay Sulzmann, Legislative Director                       [email protected]
Brett Layson, Child/Family/Education Legislative Aide    [email protected]
Edward Tate, Deputy Chief of Staff                      [email protected]
Senator Rand Paul (R-KY) Washington, DC office (202) 224-4343 @SenRandPaul
William Henderson, Chief of Staff                          [email protected]
John Gray, Legislative Director                             [email protected]
Natalie Burkhalter, HELP Legislative Aide          [email protected]
Senator Susan Collins (R-ME) Washington, DC office (202) 224-2523 @SenatorCollins
Steve Abbott, Chief of Staff                                    [email protected]
Betsy McDonnell, Legislative Director                 [email protected]
Priscilla Hanley, HELP Legislative Aide               [email protected]
Senator Lisa Murkowski (R-AK) Washington, DC office (202) 224-6665 @lisamurkowski
Garrett Boyle, Legislative Aide                             [email protected]
Phillip Dodd, Legislative Correspondent              [email protected]
Edward Hild, Chief of Staff                                     [email protected]
Karen McCarthy, Legislative Aide                        [email protected]
Senator Mark Kirk (R-IL) Washington, DC office (202) 224-2854 @SenatorKirk
Kate Dickens, Chief of Staff                                   [email protected]
Jeannette Windon, Legislative Director              [email protected]gov
Cade Clurman, HELP Legislative Aide                [email protected]
Senator Tim Scott (R-SC) Washington, DC office (202) 224-6121 @SenatorTimScott
Jennifer DeCasper, Chief of Staff                         [email protected]
Charles Cogar, Legislative Director                     [email protected]
Ja'Ron Smith, HELP Legislative Aide                 [email protected]
Catherine Phillips, HELP Legislative Aide         [email protected]
Elizabeth Simmons, HELP Legislative Aide       [email protected]
Senator Orrin Hatch (R-UT) Washington, DC office (202) 224-5251 @SenOrrinHatch
Rob Porter, Chief of Staff                                     [email protected]
Jay Khosla, Legislative Director                         [email protected]
Katie Neal, HELP Legislative Aide                    [email protected]
Katie Meyer Simeon, HELP Legislative Aide  [email protected]
Senator Pat Roberts (R-KS) Washington, DC office (202) 224-4774 @SenPatRoberts
Chris Allen, Legislative Assistant                     [email protected]
Jennifer Boyer, Legislative Assistant              [email protected]
Jackie Cottrell, Chief of Staff                             [email protected]
Emily Haug, Legislative Assistant                    [email protected]
Darin Guries, Legislative Director                   [email protected]
Amber Sechrist, Legislative Director               [email protected]
Lauren Stockwell, Legislative Assistant          [email protected]
Wayne Stoskopf, Legislative Assistant            [email protected]
Joshua Yurek, Legislative Assistant                [email protected]
Senator Bill Cassidy, M.D. (R-LA) Washington, DC office (202) 224-5824 @SenatorCassidy
James Quinn, Chief of Staff                              [email protected]
Christopher Gillott, Legislative Director        [email protected]
Christine Lofgren, HELP Legislative Aide     [email protected]
Brenda Destro, HELP Legislative Aide          [email protected]
Robb Walton, HELP Legislative Aide             [email protected]
Pam Davidson, HELP Legislative Aide          [email protected]
Senator Patty Murray (D-WA) Washington, DC office (202) 224-2621 @PattyMurray
Mike Spahn, Chief of Staff                              [email protected]
Sarah Bolton, HELP Legislative Aide           [email protected]
Nick Bath, HELP Legislative Aide                [email protected]
Shawn Bills, Legislative Director                  [email protected]
Robyn Hiestand, HELP Legislative Aide     [email protected]
Senator Barbara Mikulski (D-MD) Washington, DC office (202) 224-4654 @SenatorBarb
Shannon Kule, Chief of Staff                         [email protected]
Jean Doyle, Legislative Director                  [email protected]
Christine Evans, HELP Legislative Aide    [email protected]
Jessica McNiece, HELP Legislative Aide    [email protected]
Brent Palmer, HELP Legislative Aide        [email protected]
Senator Bernie Sanders (I-VT) Washington, DC office (202) 224-5141 @SenSanders
Michaeleen Crowell, Chief of Staff               [email protected]
Caryn Compton, Legislative Director          [email protected]
Lori Kearns, HELP Legislative Aide            [email protected]
David Cohen, HELP Legislative Aide          [email protected]
Senator Bob Casey Jr. (D-PA) Washington, DC office (202) 224-6324 @SenBobCasey
James Brown, Chief of Staff                         [email protected]
Derek Miller, Legislative Director             [email protected]
Sara Mabry, HELP Legislative Aide          [email protected]
Jared Solomon, HELP Legislative Aide     [email protected]
Senator Al Franken (D-MN) Washington, DC office (202) 224-5641 @FrankenSenator
Casey Aden-Wansbury, Chief of Staff      [email protected]
Jeff Lomonaco, Legislative Director         [email protected]
Maggie Henderson, HELP Legislative Aide  [email protected]
Erica Cischke, HELP Legislative Aide      [email protected]
Senator Michael F. Bennet (D-CO) Washington, DC office (202) 224-5852 @SenBennetCO
Jonathan Davidson, Chief of Staff             [email protected]
Brian Appel, Acting Legislative Director  [email protected]
Rohini Kosoglu, HELP Legislative Aide    [email protected]
Juliana Herman, HELP Legislative Aide  [email protected]
Senator Sheldon Whitehouse (D-RI) Washington, DC office (202) 224-2921 @SenWhitehouse
Sam Goodstein, Chief of Staff                   [email protected]
Joe Gaeta, Legislative Director                [email protected]
Jen DeAngelis, HELP Legislative Aide    [email protected]
Chris Stavish, HELP Legislative Aide     [email protected]
Senator Tammy Baldwin (D-WI) Washington, DC office (202) 224-5653 @SenBaldwin
Bill Murat, Chief of Staff                           [email protected]
Dan McCarthy, Legislative Director       [email protected]
Kathleen Laird, HELP Legislative Aide  [email protected]
Brian Moulton, HELP Legislative Aide   [email protected]
Senator Chris Murphy (D-CT) Washington, DC office (202) 224-4041 @ChrisMurphyCT
Allison Herwitt, Chief of Staff                  [email protected]
David Bonine, Deputy Chief of Staff & HELP Legislative Aide, [email protected]
Joe Dunn, HELP Legislative Aide           [email protected]
Senator Elizabeth Warren (D-MA) Washington, DC office (202) 224-4543 @SenWarren
Mindy Myers, Chief of Staff                   [email protected]
Jon Donenberg, Legislative Director     [email protected]
House Authors/Sponsors:
Representative Anna Eshoo (D-CA-18) Washington, DC office (202) 225-8104 @RepAnnaEshoo
Erin Katzelniek-Wise, Legislative Director  [email protected]
Representative Judy Chu (D-CA-27) Washington, DC office(202) 225-5464 @RepJudyChu
Linda Shim, Chief of Staff, [email protected]
Joleen Rivera, Legislative Director               [email protected]
Representative Adam B. Schiff (D-CA-28) Washington, DC office (202) 225-4176 @RepAdamSchiff
Timothy Bergreen, Chief of Staff                  [email protected]
Jeff Lowenstein, Legislative Director           jeff.[email protected]
Dao Nguyen,[email protected]
Representative Jackie Speier (D-CA-14) Washington, DC office (202) 225-3531 @RepSpeier
Cookab Hashemi, Chief of Staff                   [email protected]
Josh Connolly, Legislative Director            [email protected]
Representative Diana DeGette (D-CO-1) Washington, DC office (202) 225-4431 @RepDianaDeGette
Lisa B. Cohen, Chief of Staff                       [email protected]
Elanor Bastian, Legislative Director         [email protected]
Representative Doris Matsui (D-CA-6) Washington, DC office (202) 225-7163 @DorisMatsui
Julie Eddy, Chief of Staff                           [email protected]
Kyle Victor, Legislative Director             [email protected]
Representative Rosa L. DeLauro (D-CT-3) Washington, DC office (202) 225-3661 @rosadelauro
Beverly Pheto, Chief of Staff                   [email protected]
Eric Anthony, Legislative Director         [email protected]
Representative Michael M. Honda (D-CA-17) Washington, DC office (202) 225-2631 @RepMikeHonda
Jennifer Van der Heide, Chief of Staff       [email protected]
Eric Werwa, Deputy Chief of Staff/Legislative Director  [email protected]
Representative Jared Huffman (D-CA-2) Washington, DC office (202) 225-5161 @RepHuffman
Ben Miller, Chief of Staff                            [email protected]
Piper Crowell, Legislative Director           [email protected]
House Committee on Education and the Workforce Staff: (202) 225-6558 @edworkforcedems @edworkforce
Amy Jones, Director of Education and Human Services Policy
Mandy Schaumburg, Education Deputy Director & Senior Counsel
Brad Thomas, Senior Education Policy Advisor
Jenny Prescott, Legislative Assistant
Kathlyn Ehl, Legislative Assistant
House Committee on Education and the Workforce Members:
Representative John Kline (MN-2) Washington, DC office (202) 225-2271 @RepJohnKline
Jean Hinz, Chief of Staff                                [email protected]
Meagan McCanna, Legislative Director      [email protected]
Representative Glenn Thompson (PA-5) Washington, DC office (202) 225-5121 @CongressmanGT
Matthew Brennan, Chief of Staff                 [email protected]
John Busovsky, Legislative Director           [email protected]
Representative Joe Wilson (SC-2) Washington, DC office (202) 225-2452 @RepJoeWilson
Jonathan Day, Chief of Staff                         [email protected]
Baker Elmore, Legislative Director            [email protected]
Claire Brandewie, Legislative Assisant       [email protected]
Representative Dave Brat (VA-7) Washington, DC office (202) 225-2815 @DaveBratVA7th
Erin Siefring, Chief of Staff                          [email protected]
Kurt Couchman, Legislative Director        [email protected]
Representative Virginia Foxx (NC-5) Washington, DC office (202) 225-2071 @VirginiaFoxx
Brandon Renz, Chief of Staff                      [email protected]
Leslie Goodman, Legislative Director       [email protected]
Representative Buddy Carter (GA-1) Washington, DC office (202) 225-5831 @Rep_BuddyCarter
Chris Crawford, Chief of Staff                    [email protected]
Chase Cannon, Legislative Director          [email protected]
Representative Duncan Hunter (CA-50) Washington, DC office (202) 225-5672 @Rep_Hunter
Joe Kasper, Chief of Staff                            [email protected]
Reed Linsk, Legislative Director                [email protected]
Representative Mike Bishop (MI-8) Washington, DC office (202) 225-4872 @repmikebishop
Allan Filip, Chief of Staff                               [email protected]
Kyle Kiczier, Legislative Director                [email protected]
Representative David P. Roe (TN-1) Washington, DC office (202) 225-6356 @drphilpoe
Matt Meyer, Chief of Staff                            [email protected]
John Martin, Legislative Director                [email protected]
Representative Glenn Grothman (WI-6) Washington, DC office (202) 225-2476 @GrothmanForWI
Tyler Houlton, Chief of Staff                         [email protected]
Kyle Roskam, Legislative Director               [email protected]
Representative Tim Walberg (MI-7) Washington, DC office (202) 225-6276 @RepWalberg
RJ Laukitis, Chief of Staff                               [email protected]
Jonathan Hirte, Legislative Director             [email protected]
Representative Steve Russell (OK-5) Washington, DC office (202) 225-2132 @steverussellrep
Dean Fisher, Chief of Staff                              [email protected]
Alex Hutkin, Legislative Director                  [email protected]
Representative Brett Guthrie (KY-2) Washington, DC office (202) 225-3501 @GuthrieKY02
Eric Bergren, Chief of Staff                             [email protected]
Megan Jackson, Legislative Director            [email protected]
Representative Carlos Curbelo (FL-26) Washington, DC office (202) 225-2778 @RepCurbelo
Roy Schultheis, Chief of Staff                          [email protected]
Adam Wolf, Legislative Director                     [email protected]
Representative Todd Rokita (IN-4) Washington, DC office (202) 225-5037(202) 225-5037(202) 225-5037 @toddrokita
Mark Williams, Chief of Staff                           [email protected]
Tom Borck, Legislative Director                      [email protected]
Representative Elise Stefanik (NY-21) Washington, DC office (202) 225-4611 @RepStefanik
Lindley Kratovil, Chief of Staff                         [email protected]
Chris Perry, Legislative Director                     [email protected]
Representative Lou Barletta (PA-11) Washington, DC office (202) 225-6511 @RepLouBarletta
Andrea Waldock, Chief of Staff                         [email protected]
Mira Lezell, Legislative Director                       [email protected]
Representative Rick Allen (GA-12) Washington, DC office (202) 225-2823 @RepRickAllen
Tim Baker, Chief of Staff                                    [email protected]
Cameron Bishop, Legislative Director              [email protected]
Representative Luke Messer (IN-6) Washington, DC office (202) 225-3021 @RepLukeMesser
Doug Menorca, Chief of Staff                              [email protected]
Jerry White, Legislative Director                       jerry.white[email protected]
Representative Joe Heck (NV-3) Washington, DC office (202) 225-3252 @RepJoeHeck
Greg Facchano, Chief of Staff                             [email protected]
James Langenderfer, Legislative Director       [email protected]
Representative Bradley Byrne (AL-1) Washington, DC office (202) 225-4931 @RepByrne
Alex Schriver, Chief of Staff                               [email protected]
Matt Weinstein, Legislative Director                [email protected]
Representative Matt Salmon (AZ-5) Washington, DC office (202) 225-2635 @RepMattSalmon
Adam Deguire, Chief of Staff                               [email protected]
Lorissa Bounds, Legislative Director                  [email protected]
~ Lone Star