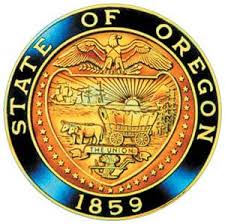 At this time, legislation is pending in 11 different states that seeks to eliminate religious and philosophical vaccine exemptions for children who attend public and private schools, and in Washington D.C. a federal bill is pending that seeks to eliminate them for children who attend Head Start programs.  Oregon is the first to enter the fray with Senate Bill 442-3, which removes religious and philosophical exemptions for school children. (A copy of the current wording, which is subject to change, is available here.)
SB 442-3 is not going to be up for a public vote. It is expected to be voted on in the House and Senate, approved, and signed by a Governor that supports the bill within a matter of weeks, the end of March at the latest. The bill declares a State of Emergency, which means that it would go into effect as soon as it is passed and strip away any previous exemptions you or your family members might have had.  Even if you have a narrowly defined medical exemption, it will be up for immediate review, and a subsequent annual review. This will necessitate large numbers of "catch-up" vaccines, mostly in children who are among the most susceptible to vaccine injury, which would undoubtedly result in a great deal of completely avoidable chronic illness, stress, and economic devastation for countless families — not to mention increased costs for Oregon taxpayers for special education costs and lifetime maintenance with high medical bills who are unable to work.
Today's blog, from an Oregon father of two of those susceptible children, is an eloquent explication of why we must retain the right to refuse potentially harmful medical procedures for ourselves and our children. ~ TMR
It's easy to be quiet when you or your family are not personally threatened. Whether that threat comes from another person, a group of people, or your own government.
I have two vaccine-injured children. Do I have decades of scientific research on my two children to "prove" it. Absolutely not. Do I question for a second that they are vaccine-injured? Absolutely not.
Every person, every child is different. Some people can't consume dairy, some are allergic to wheat. Others have life-threatening allergies to things like peanuts. And some, like it or not, cannot properly process the ingredients/toxins found in vaccinations.
It's wonderful to have the choice not to eat dairy, not to eat wheat, not to eat peanuts. In Oregon, today, families have the right to choose to vaccinate, or not to vaccinate their children. If you knew that feeding your child peanuts would potentially kill them, would you feed it to them? What if it would only potentially cause them neurological harm? What about just indigestion? Today, you have the right to choose what level of risk you want to take, based on your knowledge of your own child, and your knowledge of their medical issues.
Ever hear of MTHFR? Pray that you never have to be "aware" of this genetic mutation. Pray that you aren't a carrier. Pray that your partner isn't also a carrier. Know that if you both carry it, you can pass two mutated copies to your children. If you do, know that they can't process certain toxins in the same way a child without this mutation can. Wouldn't it be nice if you knew this up front, perhaps if your doctor educated you about the risks? Perhaps if they even knew what MTHFR was? Maybe then you'd have the choice of limiting the toxins your child is exposed to, to limit their risk of neurological issues.
We found out too late. Despite educating ourselves over a decade after our first child fell victim. Our second child together shared the risk, and has been severely limited in his exposure to toxins, but still suffers the consequences of exposure.
Why should you even care? Well, you shouldn't care about my child, I do that as a father. I research and resolve for myself and my children that which will be the best course of medical treatment to help them avoid harm.
Unfortunately, the State of Oregon, with Senate Bill 442-3, wants to take away my right to choose the toxic exposure my medically fragile children must face. They wish to strip my right, as their parent, to have the medical freedom to have informed consent.
Has your doctor ever discussed the ingredient list of the vaccinations your child receives? Have they ever told you the risks? Have they told you that neither they, nor the companies that produce the vaccines, hold any legal liability if your child is injured? Have they read you the risks that are printed in the packing material for said vaccines? Neurological damage, developmental delay, seizures, even potentially death? What about the growth medium for said vaccines? Against animal testing? Some vaccines are cultured in monkey cells. Against abortion? Others are grown in fetal tissue derived from a line of aborted fetal cells. According to the CDC's own web sites, trace amounts of these are in the vaccines. The vaccines being injected in your child. Do you know that aluminum is a known neurotoxin? Do you know the gut removes aluminum readily when consumed? Do you know an injection of the same aluminum isn't processed in the same way? Do you know how much a child receives of this one additive in vaccines in their first two months of life, their first two years? Do you know the established safe levels of exposure for a child? For an adult? Look into it, with an open mind, and be prepared to be worried, and angry.
Informed consent is the very basis of the ethics of medicine. As health care professionals, your job is to "first, do no harm." You are to fully explain the risks and benefits of any and all procedures you wish to conduct, and the patient has the full right to accept or refuse your recommendation.
If SB442 passes, those of us with children that have these conditions will be forced to allow the State to inject toxins, to potentially devastating effect, into our children. The only waivers will be for medical conditions defined by the State, and verified by doctors chosen by the state.
Any and all future vaccinations (estimates are that there are anywhere from 100 to 300 already in the works) that the CDC chooses to recommend in the future will be mandated under this bill. Want your child vaccinated against an STD as an infant? Even if you don't have the said STD? No? Too bad, the State knows best.
If we "choose" to not allow the State to endanger our children? Then they lose their right to an education. They lose the opportunity to attend any educational institution in the State.
Don't worry though, this is only about children, right? Except for the fact that the federal government recently released an adult vaccination schedule as well. There's no way they would mandate adults get injected, right?
If you hope to argue about the "common good," or "herd immunity" or the "epidemic" of the measles that is currently underway, please do me a favor. Make sure you've researched the subject, make sure you know the facts (hint: not what you hear on the news) and then, and only then, feel free to educate me. I'm open to any facts you might have, as I'll never stop researching to stay informed on the best manner to protect my children.
As for me, I will do everything in my power to keep medical freedom available to the people of Oregon and to uphold the principle of informed consent for you, for my children, and for me.
If you'd like to join in the fight for informed consent, and your own medical freedom, start here:
Get engaged and connect with others that are fighting right now: No on SB 442 Facebook group.
Stay current on the latest happenings related to the bill, get vital information related to the cause: noonsb442.com
~ Gregory Clark
Greg Clark lives in Hillsboro, Oregon with his wife and children. Two of his sons are on the autism spectrum. He spends his days working in the IT industry. When he's not working his day job, he enjoys spending time with his wife and children at the local park or just hanging around at home. Their impacted boys are 12 and 4, so they've lived with the impact of their childrens' struggles for over a decade. With the legislation currently before an Oregon Senate committee, Greg felt he had to speak out so people can better understand the impact of this legislation as it is currently written in SB 442-3.