The Thinking Moms' Revolution is proud to present an exciting eConference by seven world-class homeopaths from the USA, the United Kingdom and Canada. Our amazing speakers will be presenting on Classical Homeopathy, CEASE, Homotoxicology, Heilkunst Sequential Homeopathy, Intuitive Homeopathy and you will learn how to take care of yourself and your family. REGISTER NOW as you won't want to miss discussions covering Autism Spectrum Disorder, PANDAS and PANS (Pediatric Autoimmune Neuropsychiatric Disorders), children's developmental disorders, women's chronic health issues, and family health. Join us November 19th from anywhere in the world – all you need is an internet connection!
 Homeopathy For Family Health eConference 2014
Date: November 19th 2014 | Time: 9 am – 5 pm EST | Registration Fee: US $40   
Register HERE
http://www.tinyurl.com/TMRHomeopathy
What is Homeopathy?
Homeopathy is used by over 1.5 billion people in the world. In fact the World Health Organization (WHO) cites homeopathy as the second most widely used form of therapy in the world. It operates on the priniciple of "the law of similar" or "like cures like". Samuel Hahnemann created the foundation of homeopathic practice two hundred years ago with a system of remedies made from substances such as plants, minerals or materials which are repeatedly diluted and shaken leaving only there energetic imprint.
A homeopath makes connections between a patients emotional and physical symptoms when choosing an appropriate remedy rather than seeing them in isolation. They also see your symptoms, not as something to be suppressed, but as your bodies attempt to regain health. A homeopath will work to strengthen a patient's vital force, or innate natural intelligence, so that the body can do the work of healing on it's own.
Our interest in Homeopathy at TMR
Many of us at TMR use homeopathy with our families. We have chosen these clinicians to present because we know them very well, trust them implicitly and we have seen tremendous healing from their work. Each of the clinicians presenting works in office and long distance by phone or skype.
Here are a few things we had to say about homeopathy: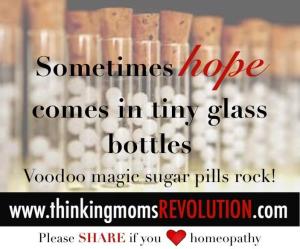 "Homeopathy resolved my son's gut issues and dysbiosis – and this was a kid with chronic G.I. problems for YEARS." – Zorro
"Homotoxicology has decreased my daughter's inflammation and helped her not be so reactive to forbidden foods if she has an infraction." – Queen B.
"We cleared the HepB vaccine and all of my son's aggressive behaviors stopped immediately never to return." – Cougar
"One dose of Drosera and my son pooped on the potty at age five and never had an accident again." – Poppy
Please read Poppy's blog Voodoo Magic Sugar Pills and how she got her nickname!
---
 The Presenters
Farah Gron
Jerry M.Kantor
Alan Freestone
Donna Powers
Mary Coyle
Angelica Lemke
Rudi Verspoor
---
 About The Presenters:

Farah Gron, CCH, RSHom(NA) Certified Classical Homeopath – Classical Homeopathy for Children with Challenges
Farah Gron studied homeopathy with internationally distinguished homeopath Dr. Luc De Schepper from 1996 -2012. She started her practice in 2000, and in the spring of 2009 Dr. De Schepper selected Farah to be his successor to continue the care of his clients following his retirement. She is the only practitioner to have completed a two year internship with Dr. De Schepper.
Farah earned a B.A. from Brandeis University, a Certificate in Homeopathy and subsequently completed a three year advanced study with the Renaissance School of Classical Homeopathy. Farah has been trained in CEASE and uses a combination of her own classical method and other trainings in a very gentle and effective way.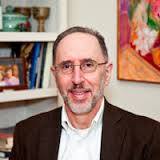 Jerry M.Kantor, Lic.Ac., CCH, RSHom(NA), MMHS –Classical Homeopathy for Women's Chronic Health Issues
Jerry Kantor has a B.A. in Philosophy from Queens College, C.U.N.Y. and a Masters in Management of Human Services (MMHS) from Brandeis University's Heller School. He is the author of Interpreting Chronic Illness: The Convergence of Traditional Chinese Medicine, Homeopathy, and Biomedicine. Utilizing Traditional Chinese Acupuncture, Alpha-Stim (cranial electrotherapy stimulation or CES) and Classical Homeopathy Jerry focuses on attacking illness at its source point. Jerry specializes in the treatment of chronic disease and infertility, Attention Deficit and Attention Deficit Hyperactivity Disorder infertility. Jerry is a certified in Tinus Smits' CEASE practitioner for Autism Spectrum Disorders.
Alan Freestone – CEASE for Children with Autism
Working as an electronics engineer in the Royal Air Force (RAF) Alan became sick following a cocktail of vaccinations. During his four year degree course at The Centre of Homeopathic Education he began his investigation into the homeopathic treatment of vaccine damage which subsequently to he treatment of Autism. Alan has been a practicing homeopath in London since 2009 where he supervises a student clinic and provides consultation in a homeopathic pharmacy. Alan treats a wide range of conditions but has a particular interest in children with Autism which he believes to be a reversible condition caused by toxins such as vaccinations, medications, or other sources like heavy metals.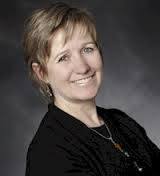 Donna Powers RCSHom(NA), CCH – Your Families Homeopathic Medicine Cabinet
Donna Powers has been in private practice as a Homeopath for 12 years in Calgary, Alberta. She teaches homeopathy through the Western College of Homeopathic Medicine, is a workshop consultant, speaker and author with an upcoming ebook, Fever Essentials:Helping Children Heal with Homeopathy. She has invested yearly by studying with the leading international homeopaths that are deepening and refining the system of homeopathic healing through what is known as the Sensation Method, such as; Dr. Rajan Sankaran, Dr. Divya Chaabra, and Dr. Jayesh Shah.

Mary Coyle, D.I., Hom – Homotoxicology for Autism and Other Developmental Issues
Mary Coyle is a homeopath in NYC with extensive training in homotoxicology. Her consultation sessions empower parents to fully understand the dynamic of the "flow system" of the body, and to take control of your child's healing process. Homotoxicology utilizes cellular drainage, nutrition, and time-tested homeopathic techniques to stimulate the self-healing mechanism in your child. It is a therapy geared to enable your child to move to the next level of health. Mary has a radio show on Fearless Parent Radio and she is on the Canary Kids Movie Advisory Board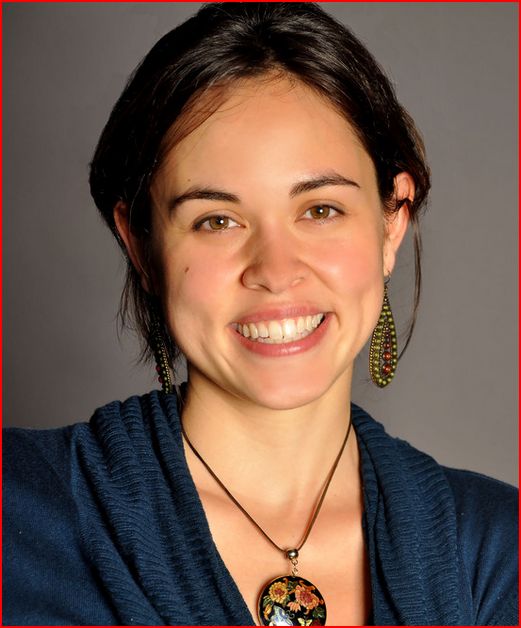 Angelica Lemke, ND – Intuitive Homeopathy with Autism and PANDAS
Angelica is a Naturopathic Doctor and Homeopath located in Southern, CA who specializes in the treatment of complex chronic disease in children and adults. Angelica combines a strong medical background, a deep study of human constitutional patterns and a honed intuitive mind in her practice. She did her undergraduate degree at Georgetown and then studied Naturopathic Medicine at Bastyr University. She is a licensed primary care doctor in VT. Angelica completed four years of training with the New England School of Homeopathy. She is also a CEASE certified therapist.
Rudi Verspoor, DMH – Heilkunst Sequential Homeopathy for Autism with a discussion of Miasms
Rudi is a Doctor of Medical Heilkunst, a CoRe Bioresonance Practitioner and a SCENAR Therapist. He is a member of the faculty of the Hahneman College for Heilkunst with two decades of extensive clinical experience in treating complex and chronic illnesses at the HCH in Ontario, CA. His strong interest in history and philosophy has led him to undertake continual research into various problems that have arisen in traditional homeopathic treatment. Rudi has authored several books, among them Autism: The Journey Back, Recovering the Self Through Heilkunst.
---
 How The eConference Works
You may purchase this eConference prior to November 19th, 2014 or any time after, for one year to watch from your computer. You can watch the conference LIVE as it is recorded on November 19th, or you can watch it at your leisure and in one sitting, or more likely in smaller increments as you have time. We will keep this eConference available to you for a full year. After you complete the registration form, our webinar service Instant Presenter will email you a Unique Password which will allow you to log in to the eConference on November 19th and any time after for one calendar year from the device you purchased the webinar on. It is not advised that you use a smartphone to view webinars. However, iPads, laptops and hard drive computers will work well. Your password cannot be used on a device other than the one you purchased the eConference from.
---
Problems Registering?
If you are experiencing technical difficulties registering online, please let us know by filling in the form and leaving us a comment. Alternatively, we can also register you manually by filling in your address and Paypal details here.
---
Homeopathy For Family Health eConference 2014
Date: November 19th 2014 | Time: 9 am – 5 pm EST | Registration Fee: US $40   
Register HERE
http://www.tinyurl.com/TMRHomeopathy
The Homeopathy eConference will broadcast LIVE Wednesday November 19th from 9am-5pm EST and will be available by recording for full calendar year until 11/19/15. The eConference registration is $40. For more information, CLICK HERE. Hope to see you LIVE on Nov. 19th!