January 22, 2016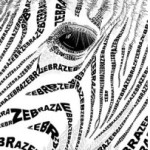 There are few experiences we fear more in our role of parent than the death of a child, the absence of a child (due to kidnapping, removal by Child Protection Service, the child running away or "wandering," or the child being withheld by an ex), or a serious lifelong medical diagnosis. Amber McCullough recently experienced all three.
A native Minnesota mother, Amber McCullough relocated to Denver on August 2, 2015 to deliver conjoined twins, Olivia and Savannah (Hannah). The twins were delivered in late August. As expected, Olivia passed away soon after birth, but Savannah survived and continues to receive care in the Neonatal Intensive Care Unit (NICU) of Children's Hospital of Colorado (CHOC). Recently, the family made headlines again with the suspension of Ms. McCullough's NICU visiting hours, that she contends was done in retaliation, not for Savannah's well-being. 
Ms. McCullough had filed a complaint after a nurse made a medical error and refused to call a doctor. Additionally, there was a delay in reading the related CT scan that identified a medical concern. This happened November 17. Prior to this event, Ms. McCullough had expressed concerns with continuation of a medication for chylous ascites (build-up of fatty fluid in the abdomen, secondary to traumatic injury or obstruction) and asked for a contingency plan, including a surgical alternative. She also expressed concerns with the Twin to Twin Transfusion Study outcomes and the qualifications of the surgeon involved.
Ms. McCullough has been chronicling her experience with CHOC on a public GoFundMe page. From update #47,
I know a lot has happened and I am singing a very different tune about this hospital but I have seen a lot, been through a lot and I tell you if you are thinking of CHOC, RUN. No doctor should ever tell you that they are the only one who can care for your child or discourage more opinions.
CHOC has accused Ms. McCullough of impeding her child's doctors' rounds (when the doctor visits patients for case presentation to medical students and status updates) after the November 17th episode. Ms. McCullough, however, said the doctor agreed to spending time with her, on November 19th, to address her concerns and questions about Savannah's extubation, an apparently reasonable request. Ms. McCullough's visits with Savannah were initially unlimited, without restrictions, which makes sense because it is well known that the more time medically fragile children have with their parents, the better the outcome. After this interaction, however, Ms. McCullough's visiting hours were placed under the management of CHOC's NICU Nursing Director, Paul Ocon, and as of November 19, her visits were cut to two hours a day by the hospital administration and she was barred from speaking with another NICU family in a similar medical care conflict. The hospital discovered that Ms. McCullough had been recording visits, prior to and including the November 17th episode. As of November 24, Ms. McCullough's visits were increased three hours a day and it continued like that until January 5, when Mr. Ocon completely suspended her NICU access.
After the story broke January 6th by local Denver TV, Ms. McCullough attempted to transfer Savannah to Boston Children's Hospital (BCH). But, unexpectedly, there appeared to be "no admitting doctor," despite a prior understanding via email between BCH and Ms. McCullough, and "no single case agreement," which insurance (Medicaid) requires for transferring care to another facility. The absence is concerning since private transportation was secured by way of a medical flight company by Ms. McCullough. Only CHOC could have impeded the transfer to BCH — perhaps eyeing the blank check a Medicaid patient brings? As of late afternoon on January 6th, probably due to the press attention, 2016, Ms. McCullough's visiting hours were partially restored to four hours a day.
Like her mom, Savannah continues to fight. The latest health update details Savannah's surgery and subsequent emergency intubation after accidentally removing her own breathing tube placed during abdominal surgery on January 13th, 2016 without her mom present. Ms. McCullough notes that this never happened while Savannah's primary NICU team and parent were in her room. Could the restricted visits be doing more harm and exposing Savannah to unnecessary risks?
The headline "Mom being denied" swiftly moved through my newsfeed — reminding me of Justina Pelletier's case. As in Justina's "public trial," social media comments quickly veered off to speculation – questioning many of the mom's decisions, judging and defending the hospital and NICU staff: Why does child need to be relocated? Why does mom need to apply for Medicaid? – eventually veering to politics and opinions that had nothing to do with Savannah or Amber McCullough. You can read Ms. McCullough's account of Savannah's care at her GoFundMe page. You will find 50+ updates since June 2015. There is also a Facebook group, Rights for Savannah. Don't bother with the speculation. Read Amber's first-person account.
The "he said/she said" aspect of this and the restriction of Ms. McCullough's parental rights also reminded me of Allison Folmar's presentation at Autism One:
Allison Folmar is a child custody attorney in Southfield, MI. She begins:
I want to give you some words of affirmation and empowerment. Everyone stand up. I want you to say . . . and you can put your finger in the air . . . you can shake your head . . . put your fist up . . . however you feel comfortable . . . you say it with power and vigor. You say: 'The Constitution protects me, as I protect my child. My child (say your child's name) belongs to me. He or she does not belong to the state.'
Or, in Amber McCullough's case, "Savannah does not belong to the hospital."
We should fear the experience of our children's passing or their absence. We should not fear taking our children into any medical setting because it's possible we may dispute care or seek a second opinion and consequently lose our parental rights. Amber McCullough is an involved and informed Thinking parent, advocating for her family. She is challenging the status quo to effect change at the legislative level:
For those that have ran (sic) into issues of abuses of power and violations of patient and parental rights in the medical system, please feel free to share your story on this page as well. I need awareness for Savannah's situation however, we as parents need awareness at a greater level to start advocating legislative change to protect our children's and our rights. I hope this page can help advocate for Savannah AND any other child who has been through anything similar to this or is going through anything similar to this.
Amber McCullough continues to advocate for medical accountability with
Our most sacred rights are our rights as parents. We need legislative action. We need Justina's Law to pass congress to combat the medical system's number one motive for such violations of parental and patient rights. We also need a legislated schedule of criminal liability and minimum financial liability for such offenses by the medical system in order to deter such atrocities and give parents more effective and faster access to recourse in such actions.
We know these medical kidnappings happen all too often in the mitochondrial disease community — the most recent being Justina Pelletier and the Diegal Sisters. Isiah Rider, Cassandra Callender, Ariana Godboldo, Daniel Hauser, Sammy Nikolaev are all examples of medical overreach outside the mito community. Medical facilities and doctors have been overreaching their authority for decades with little change. Before I started Thinking and advocating, I naively believed that hospitals just didn't do this "without cause" — if at all. We had just started on our journey. And then a church friend's son was born with a BH4 deficiency; the hospital took temporary custody of child during his treatment, not trusting the family would do as they "recommended."
These stories are a just a small sampling of the many abuses of power occurring in medical settings, so please share this request and get these stories compiled by Amber's legal team and heard by your federal representatives.
~ RogueZebra
For more by RogueZebra, click here.