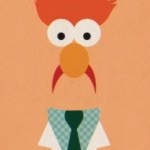 Calling All Houston Thinkers!
Get your shopping shoes on and head to Katy (a western suburb of Houston for ya'll that aren't locals!) for an amazing event hosted by Patti Devlin, this weekend Saturday, December 5th from 1-4 p.m., with.proceeds benefitting TEAM TMR and grants for local families! Patti is a veteran in the world of autism recovery. She has "been there" and "done that" as she has healed her amazing son Sean over the last 10 years.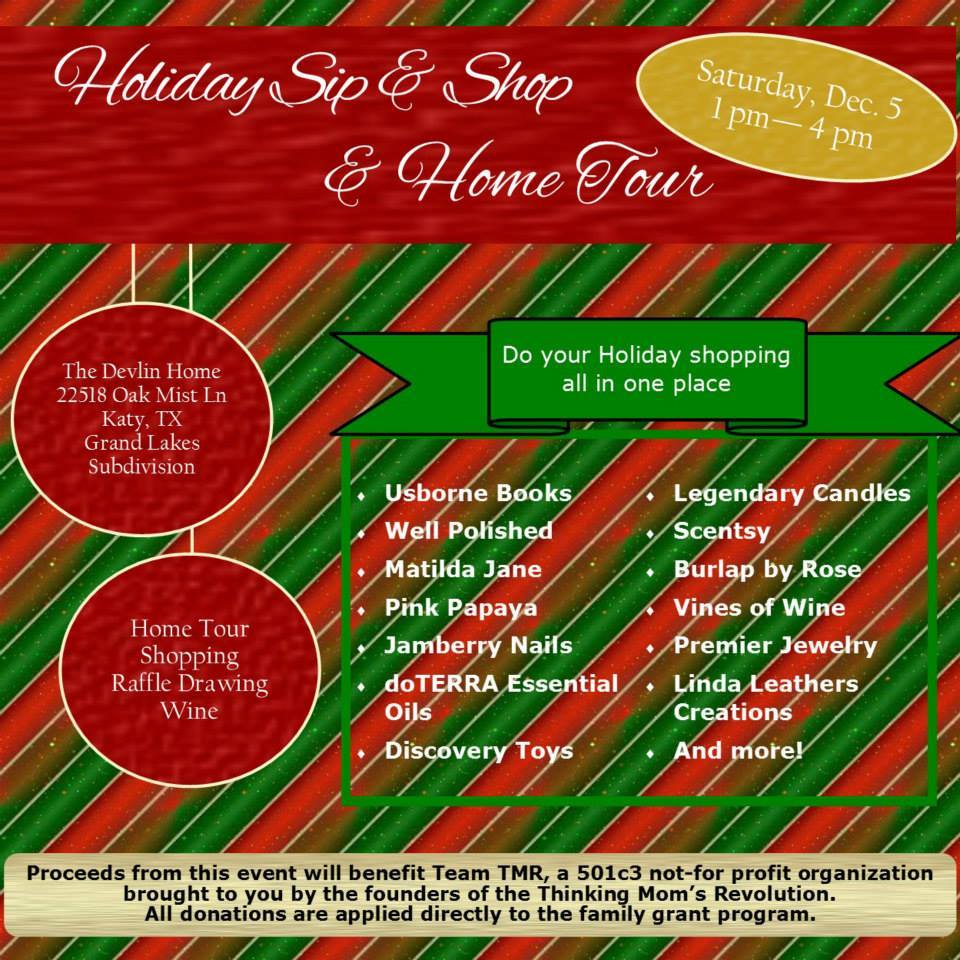 Patti is opening her beautifully decorated home for the holidays to share the decorations that she has collected from all over the world as her husband's military career had given them many opportunities to live abroad. Patti's friend, Donna, helped reach out to locally owned and operated vendors to invite them to offer their goods for sale as part of the event.  These vendors have donated door prizes, which will be available for raffle through tickets sales at the event to raise funds for TEAM TMR grants. You can see the flyer below for a sneak peak of the great shopping you can get done for your holiday list! You won't want to miss seeing Patti's amazing Nutcracker Collection!
If you live in the area and want to mix and mingle with other THINKERS and get your holiday shopping done, this is the place to be on Saturday. If you live out of town of state, I guarantee you know someone on your Facebook friends list that lives in or near Houston. Take two seconds and forward them this blog post and ask them to come and support TEAM TMR and special needs families in the Houston TX area with their shopping!
Thinking Mom, Sugah will be on hand at the event, so bring your TMR book for her to sign.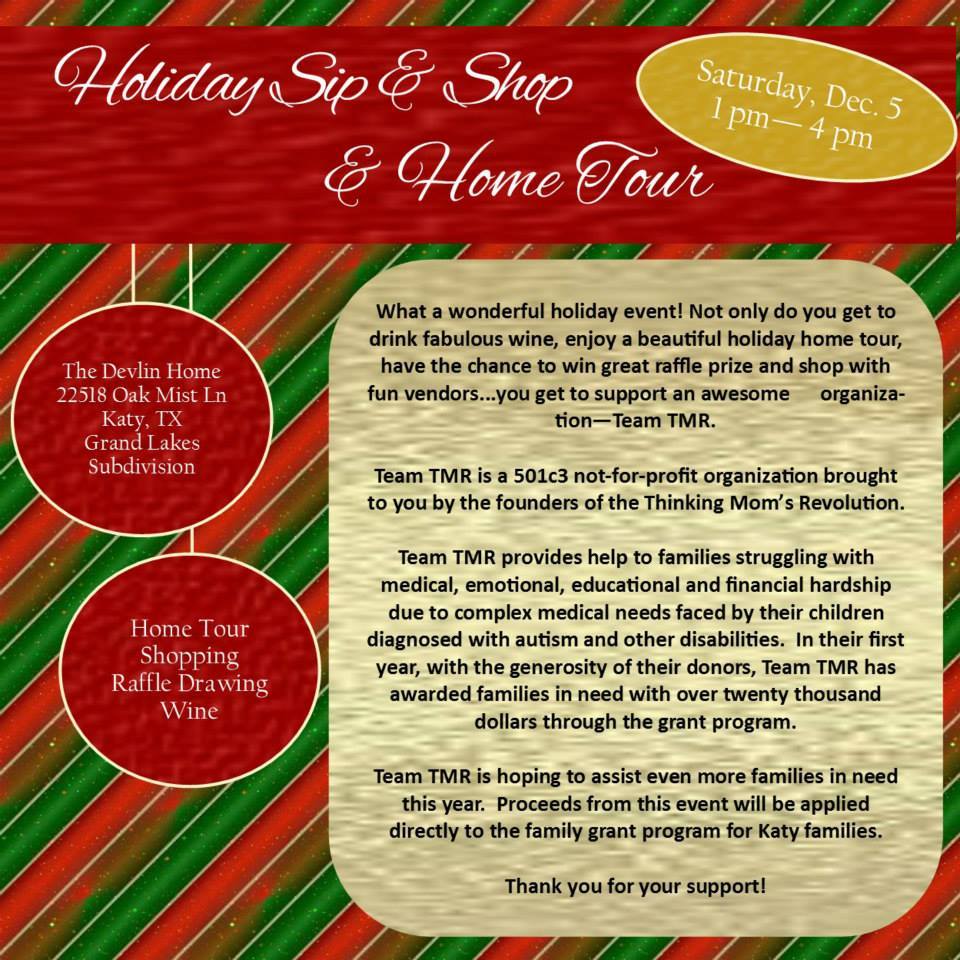 This is an event you will not want to miss. This is a grassroots event that came from one mom's desire to pay it forward to other local families so that they may also experience recovery with their own children. If you are interested in having an event like this in your area, contact us here: http://teamtmr.org/contact-us/
~ Beaker