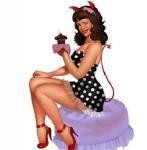 Just the other day, a mom I know from back home contacted me asking for our special education attorney's information.  Sadly, it came as no shock that this intelligent, dedicated mom was having issues with our former school district — the same school district that she teaches in, and that is well aware that she is the mother to a child on the autism spectrum.  Her story was all too familiar and pressure instantly filled my head.  I was furious!  Did they NOT learn anything from our situation three years ago?  Surely it wasn't that far in the past that they forgot!  I immediately passed the attorney's information on to my friend and really started to think about what had happened to us and what has changed.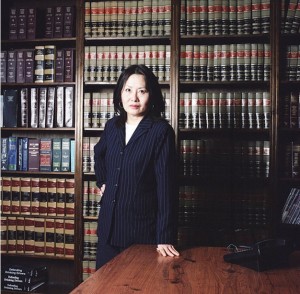 A significant change in our former school district was that they are no longer part of the county's special education co-operative.  Maybe that's why it seems that the experience surrounding our son's education and advocacy was filed in the past and no one cared.  Everyone is different, from the principal to the coordinators to the special education director.  They obviously cannot learn from what they do not know… or can they?  Shouldn't they be able to at least use some common sense?  In my friend's situation, her son's math teacher expects him to do math homework every night.  Sure, not really a problem, unless you're a child on the autism spectrum.  Not only does the homework take an excruciating amount of time to complete for this child, but the teacher expects the parents to correct the work and make him redo the problems he missed.  Now, some of you will think, "So what?  What's the big deal?"  Imagine what that feels like to a child that already struggles all day in school trying to keep focus and attention on what is needed while working so hard to block out the sensory world around him that is cranked up to 100!  Then come home to homework, therapy sessions, and siblings that throw in even more sensory overload.  It has got to be utterly exhausting for our kids.  When this was brought up to the teacher, he responded by attacking the mom, who, mind you, is also a colleague AND a MOTHER TO A CHILD WITH AN IEP!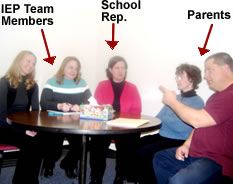 This is not shocking news that was withheld from the teacher.  He is well aware of the child's needs and who the mother is.  The parents asked for an answer key to be provided so that checking for errors would speed things up and the teacher refused.  Flat out refused.  The rest of the team at that point agreed that was a reasonable accommodation for this family, however the teacher still refused and the meeting was called to an end pending an advocate for the child and his family.  Why does it have to come to this?  The accommodation wouldn't cost the district any money and barely any additional time for the teacher.  He just refused for no apparent reason.  So now the team will have to meet again to resolve any unattended to issues that should have been resolved at the initial meeting.  Another substitute will be called in for the mom and other teachers in attendance leading to unnecessary costs in a district that lacks funding, in a state that can barely pay any of its bills.
Now, I have to add that the above issue might seem like a trivial thing, but the meeting was scheduled to address 13 issues with the IEP, most of which are health and safety related, such as the IEP not addressing the child's EpiPen.  So I think it is safe to say that this was the straw that broke the camel's back.  I know it would have been for me, and it was, back when we went through this with our son.  Our school nurse at the time disagreed with our allergist/immunologist's assessment of our son's allergies, and she asked us, "Did he get his degree out of a Cracker Jack box?"  I do not think that all school nurses are somehow failures and that is why they settle on being a guru on band-aids and ice packs, but I have to say that this particular school nurse was long overdue to retire, regardless of her age.
I know so many parents that struggle and have to fight their schools over EpiPens, enzymes, probiotics and other supplementation that is accompanied by a doctor's note.  My own cousin's daughter, who is diabetic, had struggled with the public school on the policies around whether or not she may or may not test her own sugar and if she was to be accompanied to the office.  It was such an ordeal that he chose to remove all their kids and send them all to the Catholic school where they left the decisions up to the parents on how their daughter's diabetes should be managed, as it should be.  To refuse this child the courtesy of having a classmate walk her to the office on the occasion that she feels she needs an escort because of the danger of passing out, is, to be blunt, asinine.
Schools are not prisons.  They are environments that should be dedicated to educating and keeping children safe.  More often than not, I'm hearing stories from families that sound like their children's schools are run by dictators and wardens.  When our son was five, the school started to lose control of the environment in his kindergarten class.  It was just too chaotic and the teacher did not want to make accommodations for him.  The aide tried his best, but was failing quickly, and our son could sense it.  As a result, he started to lash out at the aide so that he could avoid the environment and go in the hall where it was calmer for him.  The principal at the time brought us into the office to tell us that our son was a danger to his staff, and that if he didn't begin to act calmly, that he would be forced to call the police.  Now, mind you, he was talking about a five-year-old child that was slapping his aide, a 6' tall 300+ pound man.  I made suggestions on how to keep him calm and suggested we have a meeting to come up with a behavior plan.  In the meantime, I asked to observe the class.  He refused.  The school will handle the situation according to policy and not by my suggestion.  Seriously???  I'm NOT the enemy here.  Why do schools go to such great lengths to treat us as such?  After much debate and threats thrown back and forth, I was able to observe the class only after they began implementing a new strategy.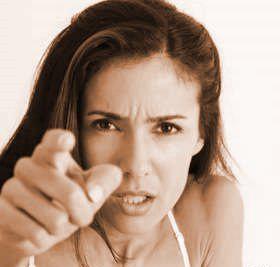 After only about 30 seconds of observation, it was very apparent that my son was overwhelmed by the chaos of that classroom and needed to either be provided accommodations, or be switched to a calmer class.  The teacher had a high-pitched voice that would cause our son to shudder every time she spoke.  She would flick the lights on and off to get the kids attention, which would then cause him to want to keep the lights flickering on and off.  There were so many colorful and sparkly things hanging from the ceiling, tacked to the walls, desks and floors that I too was overwhelmed and felt like I had walked onto the Vegas strip.  Our son's behaviors were all avoidant, which should have been noticed by the aide but wasn't.  Since the aide wasn't aware, our son's tolerance level would keep dropping until he just couldn't take it anymore and he lashed out.  Then it was their procedure to remove him to a room down the hall that had a bean bag in it, where he had to sit to calm down.  I followed him and the aide while the vice principal escorted me.  I was strictly told that I could not intervene nor talk to the aide and I was only there to observe.  What I witnessed next was completely out of line.  Our son had to calm his over-loaded sensory system by lying still on a bean bag.  If he stood up or rolled off the bag, he was physically put back by the aide.  That was done by grabbing him, just above the elbows, lifted up and then firmly placed on the bag in a seated position.  This was done repeatedly.  I stepped in front of the vice principal and asked if this was necessary.  He said yes.  I disagreed, and added that should another parent, not knowing the situation, walk past and see this, he or she would look at this in another light, and possibly call the police not on the child, but on the school staff.  Only then did they agree to my request for a meeting to draw up an appropriate behavior intervention plan.
So while Autism Speaks is out there trying to make people aware of autism, we as parents are working doubly hard on educating our educators about autism.  Our children are difficult to deal with, I agree.  But as educators, they need to have compassion for ALL kids.  Not just the mainstream, neurotypical ones.  We were fortunate to be able to get away from this school district, but it wasn't until a couple years later, after even more damage had been done to our child.  I understand educators think they're doing what is best, but they really need to step back, forget about everything they learned in school and really put their heart and soul into each and every child.  Forget the title of mom, teacher, speech therapist, principal and focus on the child and their needs.  I will never forget when a new speech therapist came on board and disagreed with me at a meeting.  She was so angry with a suggestion that we were making that she leaned across the table, pointed her finger at me and told me to, "Just be the mom.  I'm the professional.  You're just the mom.  Just be his mom!"  These meetings should not be such a struggle.  Our children should not be treated as criminals and their staff should not fight so hard against making such a simple, yet crucial accommodation.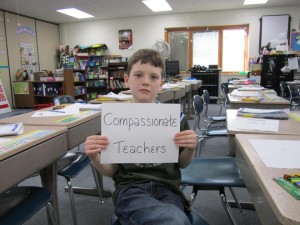 ~ Cupcake
To read more blogs by Cupcake, Click Here