5 Ways This Father Keeps His Eye On The Autism Goalpost
Long ago, back before I had kids…. or was even married come to think of it….. I started work at my present company. There was a guy I worked with, Mark. I just met the guy, he seemed fairly nice and friendly. He says to me one day, "You seem like an ambitious guy. How'd you like to discuss a business opportunity on the side?" I said, "Sure…is it an engineering job? I could do something in my spare time." He says, "No, it's not…it's an opportunity. It'll give you financial independence!" Red flags started going off in my head. This smelled fishy. He wanted to come over to my house with his "business" partner and tell me all about it. I kept putting him off as long as I could…and finally I relented. They came to my house.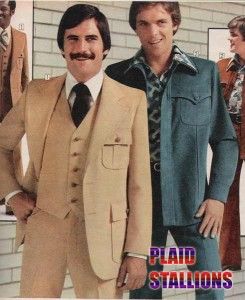 Mark and his business partner Sam, arrived in full 3 piece suit & ties…reeking of Old Spice aftershave. Sam had a written presentation on note cards, and a poster board. He seemed like a nice guy. But…before he could even start….I knew this was obviously a multi-level marketing company…I won't say the name of it…but it rhymes with "SCAMWAY"…. (LOL! I think the TMR lawyer skipped a couple heart beats on that comment)
Sam asked me some questions:
Sam: "So, what do you want out of life? What's your goal?"
Me: "I don't know." (Good god, believe me, I would have a different answer today!!!)
Sam: "Surely, there's something you want. A flashy car? A Mercedes or BMW? A Yacht?"
Me: "No, I don't really care about flashy cars or boats."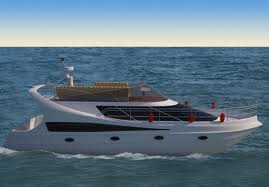 Sam: "Here take a look….(he pulls out a photo)…this is the yacht I'm going to buy some day. If you want something or you have a goal…..take a photo of it. Put it somewhere where you can see it everyday. It'll remind you of what you're striving for. You'll see it, and work that much harder to make it happen. All successful people do this. And eventually one day it will happen!"
Mark and Sam left my house that day….taking their cheap polyester suits, and Dad's cologne smell with them. I managed to politely tell them no…..but I never forgot that conversation with Sam about having a goal in life….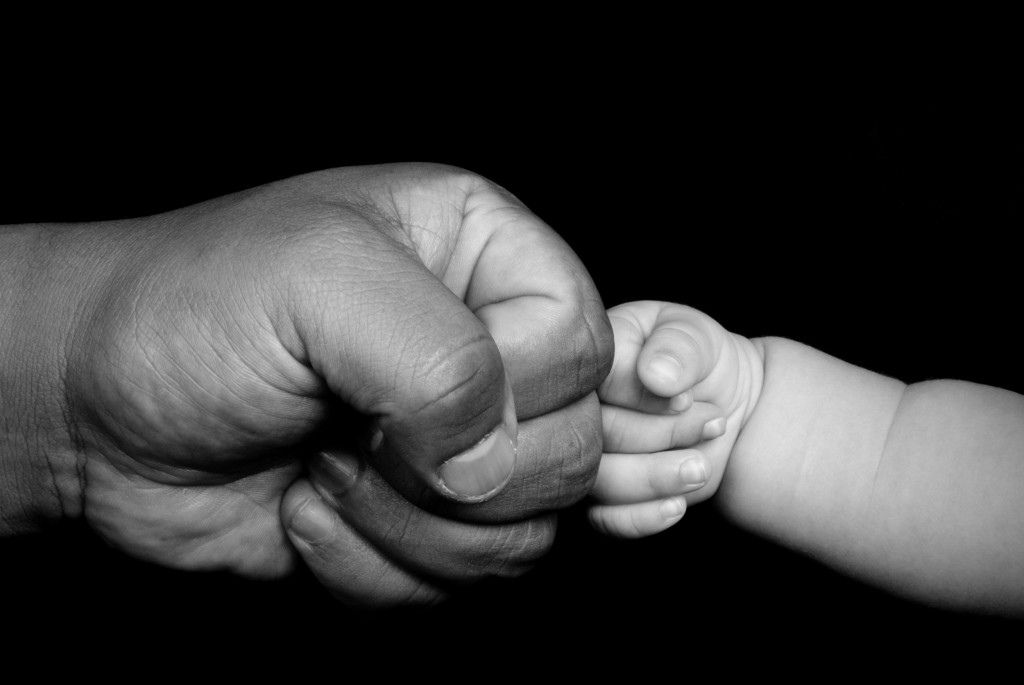 Flash back to present day….
What's my goal? C'mon!!! Do over time!!! Ask me that question!!!!!
I only live and walk on this earth to see my son completely and unequivocally recovered from autism. After that day….live or die it doesn't matter what happens to me. And it will happen! I've never had a doubt, never from the beginning!
In this day of the Information Age…my battle occurs mainly in front of my home PC. A lot of time is spent in front of it. What you'll find on the wall next to my computer monitor:
1. A photo of my son at 1 year old – The kind of photo that makes you melt….it transports you in time….a time where everything was ok, and you loved him with all your heart….just because, and no other reason.

2. A cut out set of printed block letters spelling my son's name – The nurses at the hospital's maternity ward printed this out and hung it in the hallway when my son was born. It's just as old as he was. It reminds me of how overjoyed we were when he was born.
3. A photo of my father – He died when my son turned 3 years old, right before the autism trainwreck really hit us hard. He loved his grandson as much as me….and I want to believe he died Obi Wan Kenobi style….he could better look after him this way.
4. A photo of gods – There's no shortage of Hindu gods!
5. A mini vaccine schedule – A little abbreviated chart I made showing my son's vaccines. We stopped after 18 months. I stare and wonder if I could gain any clue or insight from looking at it all the time.
These items speak to me personally. And I'd encourage you to gather some similar items to remind you what it is you're fighting for or to get back to…
I'm such a selfish bastard. Take a look at the Rev's photo wall. She has all our kids on a big wall. Well…that is why she's the Rev and I'm not. Wait! Let's see….I've heard of this story before……a bitter guy…traumatized by some event. Is haunted by this every night. Dreams of this daily. Entire hobby is dedicated to fighting this evil.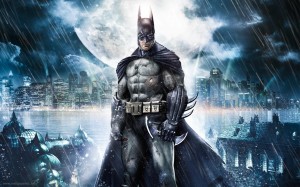 All I can say…..
I cannot confirm or deny that …… I'M BATMAN!!!
~ The Count
P.S. I hope Sam got his yacht. I get the feeling he did.
*About the author – Who me?….. The lone dude here?…. I'm just an engineer. I solve puzzles for a living. The same day my son got his diagnosis, I searched for more information….. It was also the same day I realized this problem was solvable. Every one of our kids has a unique problem, and for each there's a unique answer. Come with me on my quest!…and watch me go full circle as I come towards the end. But first, if you don't mind, let's stop at a bar. We're going to need some fuel for the journey.
The Count is a co-founder of the Thinking Moms' Revolution and co-author of Autism Beyond The Spectrum.  For more blogs by The Count, click HERE