Here at the Thinking Moms' Revolution, we spend a great deal of time discussing devastation, healing and recovery. Today, we turn our attention away from our children (for just a moment) to reflect upon the devastation that occurred 11 years ago when terrorists attacked the World Trade Center and the Pentagon in a diabolical plan to destroy the United States of America.  The attacks killed nearly 3,000 people from 93 nations. 2,753 people were killed in New York, 184 people were killed at the Pentagon and 40 people were killed on Flight 93.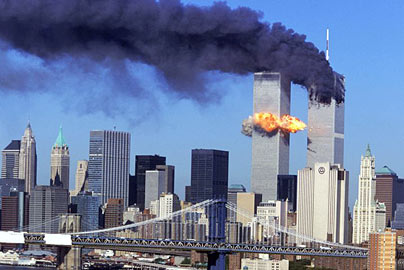 Those who lost their lives were our neighbors, our friends, our heroes.  We salute them and all of YOU who have participated in the recovery process.  From the First Responders who risked their lives from day one to the Military Personnel who continue to fight for our freedom to the workers who put forth great effort every single day to rebuild what was destroyed.  We will never forget BUT, like our children, WE WILL RECOVER.
I invite you to join the Thinking Moms in a moment of reflection.  This song, written by Lee Greenwood in 1984, became a song of unity and rebuilding after 9/11.
For more information on the events of 9/11, The Memorial, advice on how to talk to children about terrorism, or to watch a live webcast of the commemoration ceremony at the 9/11 Memorial, starting at 8:30 a.m. EST please visit https://www.911memorial.org/
In somber reflection,
Love, Saint