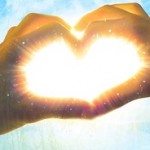 Every year at the beginning of October I breathe a huge sigh of relief and inwardly celebrate.  Our marriage survived another September!  Once again, I find myself counting the days until that glorious time when I exhale and try to regain my sanity.  Unfortunately for my husband, I am next to impossible to live with at this time of year.  Sometime around mid-August the back-to-school anxiety starts to creep in, and Jon starts eyeing me suspiciously because he knows that his usually calm, collected wife is about to turn into a monster who is full of anxiety, stress and can blow at any second.  Fun, huh?  My husband is really a saint.  I actually apologized to him the other night before bed for having to live with me, because even I don't like living with me at that time.  I am a VERY lucky girl.
Sadly, we have the great misfortune of having our wedding anniversary fall during this maelstrom of awfulness.  Today we celebrate 14 years of marriage.  (It also happens to be Money's anniversary too! So happy 19th, Money and Mr. Money!) Again, I really am a lucky girl that Jon sticks these Septembers out because I am pretty sure at one point in our lives I loved September.  It is a beautiful time of year to get married.  We used to be able to travel and rates were cheap because school's back in session and you can get great deals.  Now I often find myself telling engaged friends, "Stick with April or May; when you have kids you will never, ever be able to celebrate your anniversary if you get married in September."
It is true.  We don't get to celebrate it at all.  Jon's working late tonight.  Quinn has soccer.  One year we attended Back to School night.  Plus I am unreasonable and grumpy. Who wants to take an evil witch out to dinner?  Not me.  It just doesn't happen.  I'm thinking that we'll start celebrating our half-anniversary from now on.  March 12th, it is on!
Despite the rocky back-to-school time, when I find myself snapping at everyone for no reason or randomly calling out yet another thing that I forgot to take care of, we are very happily married.  We are not only still in love, but we actually like each other.  I really enjoy my husband's company.  The more time we spend together, the happier we are. So what's the secret to all this wedded bliss, you ask?  I'll give you a very short answer.  I have no clue.
I intended to write this really thoughtful piece on marriage and autism and how to survive, and dole out some great marriage advice, except there is one problem.  I have no idea what I am doing.  I don't know why our marriage works.  It probably works because my husband is the most patient man alive, and he puts up with my insanity.  I can hardly hand out the advice:  You want a good marriage? Find a guy like my husband.  Although, that is a good place to start.
I have never read a self-help book about marriage.  We have never been to couples counseling.  We don't sit around and pass the 'talking stick' back and forth and have meaningful discussions about our feelings.  We watch Will Ferrell movies or football when the kids go to bed. We really don't do a whole lot of digging around in our marriage.  Jon's a guy.  He doesn't want to talk about it.  I am getting better about letting him know exactly what I am feeling, instead of doing the silent treatment if I am irritated about something (You ladies know what I am talking about.). So there's that, I guess. We both apologize if we do something wrong.  I don't hold a grudge.  And we make each other laugh… a LOT.  That is it in a nutshell for us — which seems like really lame marriage advice.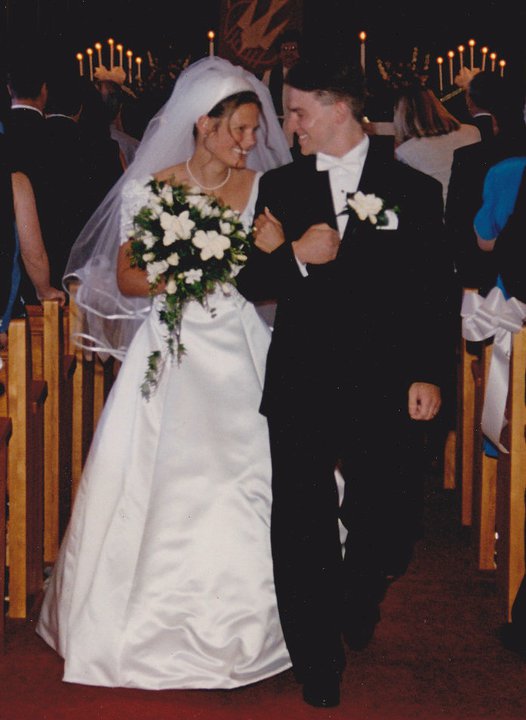 I decided to pick the brains of the other Thinking Moms to see what they had to say.  Fact is, we are all in our own little worlds when it comes to marriage and divorce, which is part of this picture, too.  What works and goes on in one person's marriage would not fly in someone else's home.  And, yes, divorce is a very necessary conclusion for some couples.  Let's face it, some marriages were not meant to be, and when you have a child with special needs, already strained marriages can quickly and easily become divorces, and often do.
When you have a child with special needs in your family, there is a shift that happens. It alters the dynamic in a way that a typical family doesn't experience.  There are bigger and greater worries about your children.  Finances become strained.  The future seems like a very scary place at times.  School causes a great deal of stress.  Vacations can be difficult.  Getting out for a date with your spouse can be next to impossible.  Time is sucked up with IEPs, therapy, homework, research, and sometimes little is left over at the end of the day.  Sleep?  I won't even begin to talk about the level of exhaustion that comes along with it.  So, yeah, most special needs families hit some rocky patches in the marriage department.
So here's what some of the Thinking Moms had to say about marriage (and divorce) and the special needs family:
– Carve out time for each other.  Don't forget who you were when you initially fell in love.
– Sometimes the problems aren't about autism.  Be able to look at things objectively and ask if the problems would be there whether autism was in the house or not.
– Work as a team every day.
– Let your husband in on all that you are learning in your daily research. Give him a job. Include him so that he doesn't resent you, or the fact that he doesn't know what's going on and where the money is going.
– Resist the urge to blame.
– No matter how much you don't want to talk about it… talk about it.
– Autism can either bring a marriage closer together or tear it apart.
– Take time to get out of the house alone.  When we aren't rushed, and can THINK for10 minutes, we can usually figure things out, talk and laugh.
– Autism didn't end my marriage.  It forced us to stay together to give my son a fighting chance.  I'd have divorced in 2003 if not for that damn diagnosis.  Apparently marriages built on autism aren't stronger than marriages destroyed by it.
– We do date night every Saturday.  It is hard work, and an effort to get a sitter.  It is expensive, too.  But being away from all of it – even for dinner and a movie – is important.
– We've gone through a lot, not like other couples have, but we had our fair share of disagreements and disappointments over the years.  We both have grown and changed and regressed and blossomed, individually and as a couple.
– Create your own roles in your autism journey so you can work as a team.
– Autism will bring an already shaky relationship to the breaking point.  If you are not united before autism, there is no way you will survive.
– Remember that your spouse is hurting just as much as you are – listen to him/her and support each other.
This is far better advice than I could have ever given you, and I am sure that many of you have some great wisdom to share.  Please do!  Even the best of marriages can use a tweak or two or some help getting through one of the rough patches.
For me, I will give Jon a huge hug when he comes home tonight and tell him how much I have loved the last 14 years.  No one can make me laugh the way that that guy can.  And maybe we'll start planning our 14 ½ anniversary celebration.
~Sunshine ☼
For more posts by Sunshine click here.