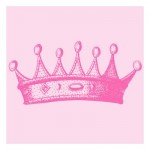 A great way to detox our children and to pack in much-needed nutrients for their nutritionally-depleted bodies is through juicing fruits and vegetables.  As a means to do this, I began researching and talking with friends about juicing.  A good friend of mine actually exposed me to a therapy that can actually cure cancer using a heavy juicing protocol!  As soon as I started researching Gerson, I realized that there was something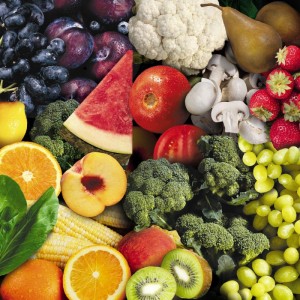 magical here for my son.  I read, read online and was told by another friend that I should watch the documentary 'fat, sick and nearly dead' by Joe Cross.  I watched the movie and realized how many of us are actually completely deprived of real nutrition which it is the source of most diseases.  What blew my mind even more is that by the nutrient dense juice, many many diseases are cureable and preventable!
The reason juicing is such a great way to get nutrients is that the fruits and vegetables from nature are the most bioavailable source for all the vitamins our bodies need.  Imagine that by extracting only the juice from a vegetable without any of the fibrous pulp, you can absorb all the nutrients from that piece of produce without any of the energy required for digestion when eaten (or in a smoothie).  This makes juice an incredible option as it is literally cell food pumping nutrition directly to the cells. It is completely available to the body…and even cooler – you can absorb crazy volumes!  I can drink the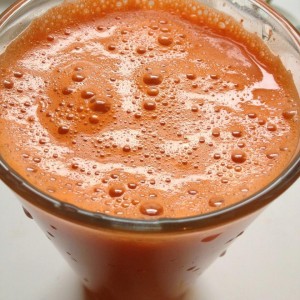 juice from 2.5 pounds of carrots in one jar!!!  Think about that degree of live fuel and energy!
This started me on a physical, mental and spiritual juicing journey.  For the past six months I have been juicing heavily for myself.  I decided to go on a juice cleanse to try to lose weight.  What I gained while juicing was so much more than weight loss – greater mental clarity, energy – a deep vital energy that came from the source. I gained more intention in my life, vibrancy, self-love, radiance.  And of course the weight loss – I have lost 60 lbs since embarking on this journey!  Everyone comments on how I glow now – and I do, because I'm filling myself with real food – food that cleanses and nourishes the body and soul.
So, what does this all have to do with autism?  For me, it is everything.  By juicing and connecting with myself in such a deep way, I am more available for my son.  And of course, let's not forget the tremendous nutritional opportunity for our children.  While the human body produces certain enzymes, we also need enzymes from foods to help with their complete digestion. Without enzymes, your body and brain wouldn't function. Enzymes are important for breaking down food and for digesting food. Especially for our children, many of whom require enzyme supplements, one massive benefit of juicing vegetables for ASD kids is that the enzymes contained in the vegetables help to improve both digestion and metabolism.
To get picky eaters hooked on some glorious green juice, start with a handful of spinach and a couple of apples and slowly phase out a lot of the higher sugar fruits for more leafy green vegetables.  Before you know it, their taste buds will adapt and they will be craving the green goodness themselves!
Here is a juice I created for my special angel – give it a try and let me know how it goes!
'The Pleasant Lion'
2 large handfuls of kale
8 carrots
1 zucchini
1 small beet
1 lemon (peeled)
1 ¼ in slice of ginger
Cheers!
~Princess
For more blogs by Princess click here.