Please join us for a presentation by Dr. Zach Bush highlighting the connection between leaky gut and both food and environmental allergies.
FREE WEBINAR: Tuesday October, 13th, Noon EST
REGISTER HERE: http://tinyurl.com/Restore4TMR
Zach Bush, MD will be presenting in the second Webinar TMR is offering on the benefits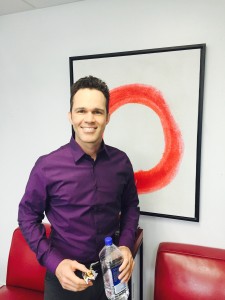 of the supplement Restore, specifically in regard to the supplement's use for people suffering from food and environmental allergies.
Zach Bush, MD is one of the few triple-board-certified physicians in the U.S. with specialties in Internal Medicine, Endocrinology and Palliative Care. His achievements include award-winning cell biology, clinical care and medical education. He is the founder of Revolution Health Center in Scottsville, Virginia and is the CEO of Biomic Sciences, the team that has brought forth the novel science and product line, Restore.
Restore is the first dietary supplement that delivers the balanced family of bacterial metabolites that promote a healthy firewall of tight junctions in the gut wall and blood brain barrier. Restore provides the communication network to support the return of biodiversity to the gut ecosystem necessary for thriving immune function. It is the first supplement on the market that functions as an antidote to glyphosate and gluten toxicity at the tight junction. Restore rapidly increases production of the enzymes that break down zonulin to prevent systemic tight junction injury.
Top Environmental Allergens: Mites, Pets and Animals, Mold and Mildew, Cigarette Smoke
Common Food Allergies: Milk, Eggs, Fish, Crustacean Shellfish, Treenuts, Peanuts, Wheat, Soy
Emotional and Behavioral Symptoms of Allergies: Meltdowns, Anxiety, Irritability, Depression, Brain Fog
Please join TMR for our FREE Webinar 10/13/15 12-1 p.m. EST with Zach Bush, MD and learn about the benefits of Restore with specific regard to food and environmental allergies.
If you watch the presentation LIVE you are eligible to be chosen to win a year's supply of Restore!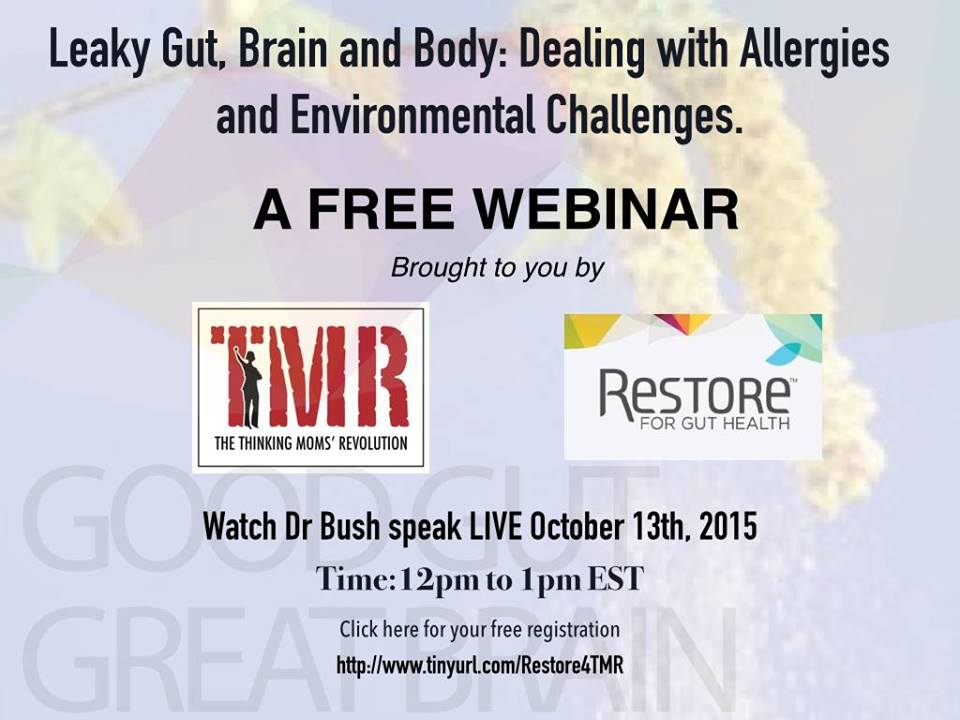 ~ Thinking Moms' Revolution