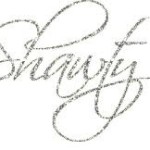 When we speak of treating the medical issues often underlying in autism, we inevitably touch on the subject of supplements: dosing, brand, purity testing, chewable, liquid, taste. So many different things to consider! Sometimes we are guided by our physicians, sometimes we are guided by other trusted "warrior moms," and sometimes it is a shot in the dark. We know supplements can help support optimal health and functioning, but navigating that road can be confusing. Some people are very loyal to a specific brand; others want something they can find at their local health food store. Personally, I was led by the suggestions of my son's physician at first. But I was also a mom desperate to start some of these things, and I wanted the convenience of that health food store that I could drive to and find that supplement right then (who has time to wait for shipping?!). Or not. Oftentimes, they didn't have what I wanted — folinic acid rather than folic acid. Or they had fillers, or gluten, or another allergen. I began to see the wisdom in using specialty supplement brands that focus on our challenges, and products that help our children the most, without fillers and allergens. I became a convert of New Beginnings quickly.

As we moved down the recovery path, I became an outspoken (I know, hard to believe) proponent of their products, often helping other parents on online message boards with options, suggesting dosing based on clinical studies, etc. I wanted others to see the same response in their child as I did in mine. That ended up turning into a job: a part-time position with New Beginnings.  They were looking for a parent to attend West Coast conferences since they are based in Kansas. I leapt at that opportunity and haven't looked back since.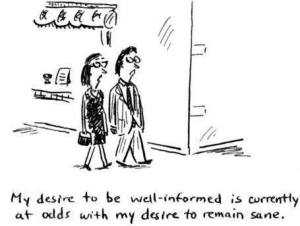 Why did they want a parent? Well, their company is parent-based from the top down. Their general manager is Lori Knowles-Jimenez who recovered her son, Daniel, and wanted to offer other parents a quality source for supplements that are useful in treating autism and many other health conditions. She is passionate about this, because this is her life and the life of her son as well. Lisa, who is the main customer service rep, is also an autism mom, passionately working on recovery of her dear Markus. We are not just employees; we live this life too. And the background force is Dr. William Shaw, Director of The Great Plains Laboratory. He is a stickler for purity and top-notch ingredients, or he won't allow it to be sold, period. He is not only an amazing driving force in the autism community, but a stepfather to Paulina, who also has autism.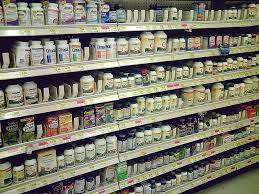 New Beginnings is focused on providing a unique one-stop shop to autism families. We provide not only top-notch products that are our own brand, but also the best of the other trusted brands well known in the autism community and geared towards the unique challenges many of our children face. Our knowledgeable and caring customer service staff is also committed to helping others in their journey. That's why we have created an exclusive discount just for Thinkers like you! For the month of November, use code THINKER and get 20% off your supplements (some exclusions apply:  VSL #3, Brainchild, food & personal care) and Team TMR will get 10% for their grant promotion as well! This not only benefits YOU, but also other families too.  (Click Here to direct you to the website.)
It is important to know who you can trust and I always say I am an autism parent first and foremost. If I wouldn't trust it with my own child, I would never recommend it for someone else's. It is that integrity that keeps New Beginnings striving to be the best in what we do and to support families who are walking this walk with us!
~ Shawty