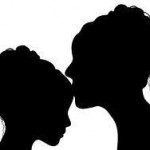 When I was in college I took a class where we studied the life cycle. Rather than assign a textbook, my professor recommended we read a number of books that could be found on the shelves of Barnes & Noble. One of the books was titled Necessary Losses and addressed the issue of how we grow and change through the losses that are an inevitable and necessary part of life.
In her book, Judith Viorst persuades her readers that through the loss of our mothers' protection, the loss of the impossible expectations we bring to relationships, the loss of our younger selves, and the loss of our loved ones through separation and death we gain a deeper perspective, true maturity and fuller wisdom about life. Although I read this book for the first time more years ago than I care to admit, it remains in my collection and has moved with me as I have changed addresses four times. I often think about the book, reflect upon the losses I have faced, and try to figure out the lesson I am supposed to be learning from those losses. Am I really full of more wisdom about life, or is this what I am supposed to believe to feel better?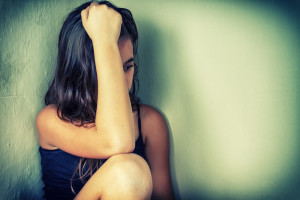 In addition to the losses that come readily to mind, I have become acutely aware of the losses that come with having a special-needs child. In the beginning, it doesn't seem so bad – a different class, an inability to catch a ball the way the other kids can, not being able to eat the same foods. Then it gets a bit harder, when all of the kids around you are enjoying the carefree days of summer while your child is required to attend an extended school year or face too much regression when September rolls around. As our children turn into pre-adolescents and then teenagers, they lose out on the normal progression that kids go through. As my daughter is glued to my side, I witness her peers wandering around town in small groups or eating at the local pizzeria with friends – without supervision. My automatic response is that they are too young, but then think back to when I was their age and realize I was doing the same thing. My best friend Joanie and I would ride our bikes three miles into the center of town to spend the day checking out the new releases in the record store (vinyl of course), smelling Love's Baby Soft at the pharmacy and going to the pizza place to grab a bite to eat in hopes of running into the boys we knew who would have their quarters piled up to play asteroids or space invaders. If they were not at the pizza place, we were sure to find them at the local Dairy Queen playing video games there. Harmless fun that all newly turned teenagers should be able to enjoy.
Freedom.
Independence.
Autonomy.
The difference is my daughter cannot do these things. My guess is that your child cannot either. She requires more supervision than kids her age and hence, does not get the opportunity to participate in these rites of passage. With this comes the loss of friends. I mean, let's face it, who wants to hang out with the kid who always needs a babysitter? A show of hands? Anyone? I didn't think so. Another loss. The question that haunts me is this: Is it necessary? What is to be gained by her experiencing this and so many other losses? What great wisdom is to be had by her sitting slumped next to me at the movies when a posse of kids from her school ends up in the same theater snickering at her for being with her mom? Maturity? Perspective? Hardly. Heartbreak is more like it.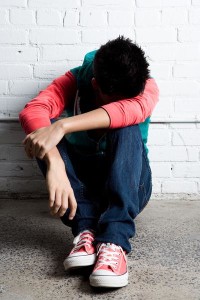 Her losses turn to mine. As kids gain freedom, so do parents. I listen with envy as I hear parents complain that they never see their kids due to their social lives. Time to themselves . . . without kids . . . to grab a nice dinner, run errands in peace, or to simply "be." I have stood at the town carnival watching cars pull through the parking lot dropping off a loads of kids who barely turn and wave as they exit the car. I cannot just drop and run. I have to stay there to watch over the crowds and ensure my daughter does not do anything to further isolate herself socially. Fortunately, I have friends with much younger children, so instead of being the creepy adult hanging out at a kid function by herself, I get to tag along with them and "act" normal.
As my daughter is not able to experience the necessary losses that Judith Viorst writes about, we experience together a whole new set of losses that are not shared by everyone. Unlike a normal loss that allows one to go through a grieving process, this is neverending. How can you grieve and put away a loss that sits in front of you each day as you attempt to heal from it? I ask this with a fair amount of experience in the grieving process. I have suffered and survived great losses. Even though I cannot say I understand why all have been necessary, I do hope that I will someday. I believe I will someday. This makes me wonder why? Why, if I am able to accept even the most tragic of deaths, is it so hard to accept the losses my daughter faces every day?
When I ask my Saint-in-training what she wants most in life, she says she wants to be "normal." How do you accept the fact that , although normal is a very ambiguous term, in the mainstream way of thinking she will never be normal. Most kids get a last minute-invite to a sleepover and their biggest concern is whether or not the host has a spare toothbrush for them to use. Well, at least the parents worry about that. Not my kid . . . or yours. Toothbrush? Check. List of restricted foods? Check. Vitamins and supplements separated into individual baggies with dosing times/instructions? Check. Nebulizer? Check. Compression vest? Check.
"Oh wait! In the rare event you are actually invited, you can't sleep at anyone else's house, because we chelate every three hours around the clock on weekends. Oops. Sorry honey."
She might just be onto something when she wishes for normalcy. This would allow her to experience and enjoy all the daily events that most take for granted. I could watch with pride, instead of worry and panic. Most days I have accepted that this is the path we were meant to take. I just have to wonder, was it really necessary?
Another day, another loss.
We are all deeply affected by the losses our children — the absolute loves of our lives —  face. The necessary ones and the unnecessary ones. We grieve those losses. The good news is that we are not alone, and we can mourn them together. We can put them into a special place where we can peek at them from time to time. The key is to not dwell on them for too long, but to focus on what we have versus what we do not have. Fabulous support system? Check Unconditional love from our family? Check. An army of Thinking Moms (and dad) at our disposal literally around the clock? Check. An amazing mother-daughter bond? Check, check!
Now that I think about it, our losses may not be necessary, but it could be worse. A lot worse.
~ Saint
To read more blogs by Saint, click here.