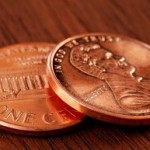 When my friend had her baby I was so happy for her. Very early on, she asked me how I knew my daughter had autism and if there were any warning signs or any preventative things to be done. It was a question she would ask me more than once in her son's first year of life.  I was delighted that she wanted to be careful with her newborn son. I discussed the importance of a clean diet and organic food. I talked about gastrointestinal problems, what to look for and, more importantly, what to do. I discussed allergies, vaccines and toxins. She was receptive, but noted that she knew that they would be vaccinating, but they would be smart about it.
Not long after our initial conversation about preventing autism, my friend called again. Her
son had reflux, gas and bloating. My heart sank as I recalled these same issues in my own child. Her son was crying a lot and seemingly never comfortable. I encouraged her to take him to a pediatric gastroenterologist. I talked about food allergies and intolerances. Since she was not breastfeeding, I also recommended a couple of formulas that are made specifically for babies with severe food allergies. She changed his formula and saw a doctor. Her son was now on reflux meds. I shared with her all the things I wished I had known to do that might have saved my daughter from autism. Then I told her about the things I've done to help my daughter's healing since her diagnosis.
Only a couple of months later she started him on table foods. He was about four or five months old at that time. He reacted to most foods with gas, bloating and constipation. My autism mommy-brain was screaming, "Food intolerances! Leaky gut! Be careful with him!" I said as much to them. She said, "Oh we are very careful! His diet is all organic, whole foods."  My stomach dropped a little.
A month or two later they visited the beach and playfully buried his legs and lower torso in the sand. My friend posted pictures of him smiling gleefully. Then I noticed the pictures that came after the sand: every part of his body that had been in the sand was covered in a red rash. My autism mommy-brain screamed, "Mast cell issues!!!"  She called a few days later and mentioned the rash. I encouraged her to do some research, suggesting Dr. Theoharides as a good starting point. I again encouraged her to be very careful with him.  That night I said to my husband, "Mark my word, that boy is going to have autism, and it's absolutely heartbreaking. I feel so helpless."
When he was 13 months old I got the call. My friend's son wasn't meeting his milestones. "He lost the few words he had. His eyes are all "wonky" and unable to focus, but he has good eye contact, loves other kids and is social. Clearly he's not autistic, right?" Her familiar tone stirred memories from three and a half years before when I leaned on those same facts about my daughter.  I gave her the names of the best resources in our area,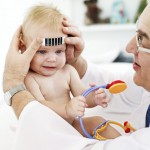 educated her about early intervention and offered to help in any way I could. She balked at the doctor's fee. I explained her insurance to her, went through the pros and cons of this expert vs. other less qualified ones. She made the appointments. After the appointments she felt encouraged that the doctor noted that he was social and his eye contact was good. She said, "I'm sure he's fine. It's just a phase. He'll be fine."
Two weeks later she texted: "I have the report, but I'm confused. It says he's on the spectrum, but then it says he has PDD. Is he autistic or not?" I felt like crying on the spot. I'd watched the whole thing unfold. I tried. Maybe I didn't try hard enough. Maybe I shouldn't have used my daughter as an example. Maybe she thought I was seeing my daughter in everyone and that made her brush off what I said. Maybe I should have pushed harder, been louder . . . or softer . . . or something.  Another innocent, beautiful child thrown into the jaws of autism.  Why?
~~~~~~~~~~~~~~~~~~~~~~~~~~~~~~~~~~~~~~~~~~~~~~~~~~~~~~~~~~~~~~~~
Me: "It's so disturbing. I have another friend whose son was just diagnosed with autism."
Other person: "There is a lot of it today."
Me: "You could see warning signs even before six months; it's just so hard to see this happening everywhere. We need better food, fewer toxins . . . we need to avoid vaccines with these tiny vulnerable babies."
Other person (now red-faced and infuriated):" That's where you and I disagree. I'm not going to . . . I'm not . . . I absolutely don't agree."
Me: "Okay."
Other person (still red-faced): "Are you just basing it on what that idiot who was discredited said?"
Me:  "Which idiot might that be?" (I mean, come on there's more than just one idiot out there, right?)
Other person: "I don't know his name the one that was discredited who said vaccines caused autism."
Me: "Dr. Wakefield?"
Other person: " I don't know."
Me: "Did you actually read his paper?"
Other person: "No."
Me: "Well, I did, and that is not exactly what his paper said."
At this point I educated her on what Dr. Andrew Wakefield's paper really did say and strongly encouraged her to read it for herself. I also asked her if she happened to see Dr. Martha Hebert on television on Autism Awareness Day this year. Not surprisingly, she had not. I recounted the portion of Dr. Hebert's interview that I saw, where she noted that
autism is treatable and sometimes reversible. She listed a number of contributing causes to autism. The woman I was talking to began nodding her head. After understanding a bit more about T1 and T2 cells, toxins and autoimmune issues, she was also no longer red-faced.
What bothers me about this entire interaction is the dynamic rather than the content. I have no problem sharing what I know. I am happy to encourage people to do their own research and avoid falling prey to rampant propaganda. That part is fine with me. What is mind-boggling to me is the strength of this woman's reaction when I mentioned vaccines. To be sure, everyone is entitled to strong feelings, but this woman's feelings were based solely on things that she had heard along the way. She hadn't read the paper she coined as garbage. She didn't know the doctor's name whom she called an idiot. In reality, she knew very little about the subject arguing about. Why is that?
Why are people so vehement when they haven't done any research at all? Since when do we take mainstream media's word for anything? Tabloids have been reporting that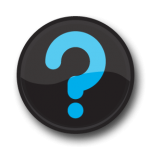 humans give birth to alien babies for decades, but we don't believe that! Some media sources report that a treatment center using electric shock to curb behavior in kids with autism is "therapeutic," but the vast majority of us still see right through that. We know it's torture. (Seriously, can we shut that center down already? Please?)
I find myself reading blogs and comments from time to time and am consistently shocked by the number of people who have such strong views, and who, at the same time, have not checked their "facts" or researched at all. There is so much lack of knowledge. Why?
Think.
Research.
Think some more. Then think again.
Think.
~ Money
For more by Money, please click here.