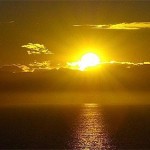 We are parents who love our children, just as much as you love yours.
We want what is best for them, just as you do.
We want to raise healthy, happy and successful children, just like you do.
We want to give them all the things that we didn't have and more, just like you do.
We would give our lives to protect them, just like you would do.
We also know that you are doing what you believe is best for your children, and deep down you know we are too.
Our similarities in the need to protect our children outweigh our differences substantially. The only major difference between you and us is that we believe that there is more than one way and one-size-fits-all to accomplish this. We may not agree with the current pharmaceutical-based model of health for children, but we will fight to the death to protect your right to make that decision as a loving parent of your child! We would also never ask you to make a health choice for your children that you honestly thought would harm them. So how can you ask us to do this to ours?
Look at the messages coming from both sides of this debate.  One is asking for the right for all parents to make the choices that they believe are right for their child. The other is demanding to take away that right from anyone who does not conform to one rigid set of beliefs.
We don't blame you for how scared you feel about childhood diseases. We understand that the media, government, and the medical fear-mongering machine have been blowing the "danger" horn loudly and repeatedly. But you need to ask yourself why are they making such a big deal out of 150 cases of measles when there have been 0 deaths in the U.S. in the last 10 years from the disease (editor's note:  There is some discrepancy about this, because the CDC's MMWR reports 2 measles deaths for each of 2009 and 2010, which Dr. Anne Schuchat of the CDC claimed last year there were not deaths in the last 10 years.  Why would that be?  The only thing we can think of here at TMR is that there were people who died of measles, but they were immunocompromised people who caught vaccine-strain measles from either their own MMR shot or one of someone close to them), while there have been 108 deaths linked to the vaccine. (Editor's note:  this is also an uncertain number because of the nature of the Vaccine Adverse Event Reporting System reporting system and the difficulty of getting a straight answer from it.  VAERS is a "passive reporting system," which means the data is not automatically collected.  It has to be reported.  And the data is never substantiated.  Which gives plausible deniability: "Oh, you can't trust that system.  Anyone can report anything.  There's no proof that vaccines caused those things that are being reported as adverse vaccine reactions to a system that few people have even heard of."  And, yet, studies on similar systems make it clear that most adverse events are largely under-reported.)
There is a much bigger issue at stake here than just forcing parents to vaccinate their children. By attacking our rights, you are literally throwing away your own right to object to any vaccine that is on the government-enforced schedule now, or in the future.
You are also throwing away your right to demand safer vaccines for your child.  Pharmaceutical companies are not going to give you the best quality vaccines when profit is their priority. They need to be pushed to do this, and, if no one ever questions their products or the ingredients they use, they have no reason whatsoever to improve them.
These companies are not in the vaccine market for the "Greater Good." They are in it to make money, period. The fact that have been fined for fraudulent marketing practices, bribery and concealing the risks of their products time and time again testify to this fact. These same companies have over 200+ new vaccines in the pipeline. Do you really want to have no say about which of these vaccines are added to your child's already extensive schedule of shots?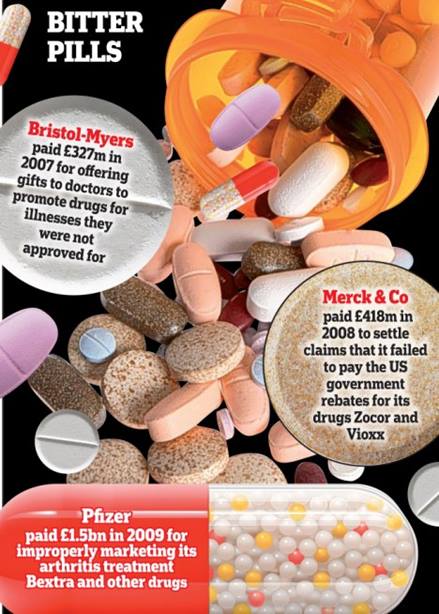 You may not believe this, but by protecting our right to choose what medical interventions our children get, you are actually protecting your own right to choose what kinds of vaccines your children get. The quality, the quantity, and even which ones you feel are necessary for the best interests of your child. If you take this basic human right away from us, you end up taking it away from yourself as well.
Dr Paul Offit, the creator of a rotavirus vaccine and one of the world's biggest vaccine promoters, once said that a baby could theoretically tolerate 10,000 vaccines at one time. Is this what you want for your child? Or do you want the right to say no?
~ Epiphany 
Epiphany is a mum whose roots are in the South Pacific. Sheis a law student and an advocate for informed choice in Australia. All of her vaccinated children have either autism, ADHD, speech delays, or mood swings, combined with autoimmune, gastrointestinal and allergic disorders, while her unvaccinated children are healthy and disorder-free. She is a big softie in general, but is an Amazon warrior when it comes to defending her children and speaking out for health freedom!