January 29, 2018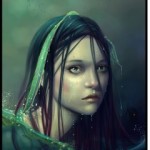 My baby turns 18 in a few days. I should be getting prepared for life as an "empty-nester." Not for this mom, though. You see, my oldest son is just shy of his 20th birthday; before you can inquire what college he is attending, I have to inform you he has autism. He lives at home with us, in a converted garage "apartment" where we can help him with his finances, appointments, transportation, shopping, and so on. We've come so far, and he has accomplished so much. Please don't mistake any of my comments for a person who is ungrateful. We. Are. Blessed. But there are countless out there struggling, and their future may not seem as bright.
Many of the children with autism written and talked about in the past are now adults, and we as parents are faced with a bigger, broader question than existed before: What now?
It is strange and surreal to be on this side of the "finish line." I kept my head down and white-knuckled my way through his childhood–my focus sure for the first two decades of his life. Life for me was filled with hidden panic and urgency, as I thought about every goal we needed to accomplish. Studying, worrying, reading, worrying, listening; but mostly working hard by his side, giving him praise and support, and mapping out a path to success. We fought the good fight.
Tristen's last three years of high school, I decided to home school him. Having worked previously as paraprofessional and knowing my son's goals and capabilities to a T, I wanted to give him the chance to make leaps and bounds in his education in a way I thought would only come from focused intentional one-on-one study. My mind kept reminding me I was running out of time while I felt the weight of judgment around me. Can she really do it?
Tristen worked hard. We had great successes, and we had some road blocks. It pained me to see how frustrated and defeated he felt about the roadblocks he just could not get past. So, we decided to graduate him in May of his senior year along with his home schooling community. It was a joyous time for us all and quite frankly . . . a relief. Tristen was far from recovery, but pushing so hard, racing to that finish line did not have to be our sole purpose. It was time–beyond time–for us to enjoy life and breathe.
What a wonderful time the last two years have been. Learning more organically in interest driven ways. Simply freeing. I wasn't feeling the push to be on top of every new biomedical, all-natural, homeopathic treatment or the latest fad in therapies. Reading, learning, and following my gut instincts were accomplished with ease.
Our last big "wow" treatment was the IonCleanse by AMD whole body detoxification system; so powerfully beneficial, we are still using it consistently for our family years later.
We were content.
Last October, a dear friend of mine introduced me to a yogurt product, Liovi. She'd met the CEO of the company, and she was intrigued by what he had to say.
Now we have tried different probiotics over about a 10-year period, and none ever made a huge difference for Tristen one way or another. To be honest, if I saw the yogurt in passing, I wouldn't have given it a second thought for him. However, when you have a brilliant friend, who has been in this "game" a long time and doesn't get impressed easily, and she wants you to try something as basic as a probiotic? Well, she had my attention!
"It has dairy," she said. "Are you cool with that?"
My kids have been strictly dairy/casein free for 10 years. My youngest has a diagnosed dairy allergy. But I knew that it was not a life-threatening allergy, and his reactions would be more behavioral, if any.
"Wonder Woman" convinced me it was worth trying, and my gut told me she was onto something. I took a chance–no pressure, no deadline, no clock ticking–just a chance at a healed gut and maybe even a simpler life, if we got lucky.
Boy, did we ever hit the jackpot! (Note to self: Don't ever question "Wonder Woman" again!) Not only did the dairy not affect my kids negatively, the yogurt had Chilled. Them. Out. Anxiety is down to a minimum. Flexibility. Better conversations. Maturity. Better awareness of his surroundings. The list goes on. Things I had decided I would probably never see. I had made peace with the fact life was as good as it gets, and it was pretty darn good, so why complain?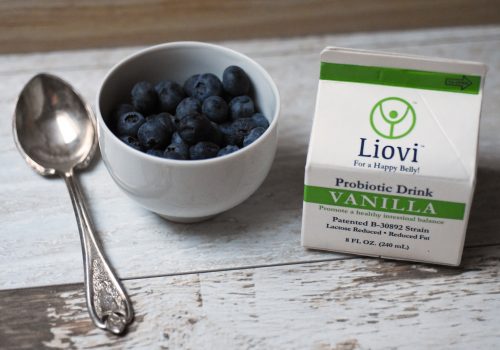 This is a game-changer. So I had to come back to the autism world to write about it.
One question I get asked a lot is, "Is this is an MLM company?" The answer is no. I get no compensation to share this information.
When Tristen was diagnosed about 18 years ago, no one pointed me to a support group or held my hand while I cried. It was terribly frightening and lonely. I made everything from scratch with rice flour . . . it was rough! I didn't find my tribe until four or five years ago, and I didn't know how much I needed them until I found them.
I have been so fortunate that my kids have come so far and made huge accomplishments; and I owe a large percentage of that credit to the people in the autism community whom I have come to know, love, and adore, accepting and supporting me. This is a way for me to give back, in a very small way. I share our story.
It's never too late.
You can find the yogurt drink, research Liovi and Liovi's CEO at their website, and/or find our Facebook group "Liovi for ASD" for more details on Tristen's and Tanner's progress, along with other success stories.
~ Green Bean Girl
For more by Green Bean Girl, click here.