October 24, 2016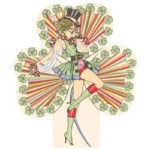 Last Wednesday we told you that CDC Director Thomas Frieden had blocked the testimony of William Thompson, PhD, also known at the "CDC Whistleblower," in a lawsuit regarding Yates Hazlehurst's vaccine injury.  We encouraged everyone to contact Director Frieden with their concerns (Email: [email protected] or  [email protected]). A TMR mom shared her letter to Director Frieden, and we liked it so much we thought you should see it.
Dear Dr. Frieden,
I am a mother of a child who was hospitalized after the MMRV and hepatitis A vaccines (five vaccines), in one visit in 2007. He was one year old. He reacted with high fevers and lymphadenopathy within hours and had to be hospitalized. His subsequent week-long stay in hospital had such a profound effect on him that he became "autistic" in the year that followed. He lost speech, eye contact, and began screaming and banging his head (sounds like encephalopathy or some kind of neurological damage, right?). The horrors of dealing with the neurological degeneration of our son faced us head on, and we were blindsided.
We are not litigious people, and so my husband and I decided not to sue the doctors after he was hospitalized (we didn't know that we couldn't!), we were just glad he survived. But the doctors never told us that we had a right to go through the VICP (Vaccine Injury Compensation Program) system following that injury, without thinking autism was ever going to be in our child's future.
I understand that you don't think it's in the best interest of the CDC or HHS to allow Dr. Thompson to testify in the Yates Hazlehurst civil case. I wonder how you think the American people will accept that as a valid reason? It just implies that you have something to hide. In fact Dr. Thompson is the only one in the CDC who can testify in that case because he co-authored the very paper that was used to throw out the Hazlehurst case from the VICP. That study has caused you a few headaches hasn't it? Dr. Thompson has told the world that you all committed scientific fraud in releasing that paper. Because of that paper, 5,000 autism cases were thrown out of Vaccine Court which saved the U.S. government a trillion dollars in settlement costs. That's some kind of fraud right there. And I agree, it would not be in the best interest of the CDC should that become known to the public, if the mission of the CDC is to protect pharmaceutical companies over the health and welfare of our children.
I wonder, if you never published that 2004 study and we never had the subsequent IOM ruling, would we all be sitting here with this immense problem with so much at stake?
What is at stake? Well, the security of this country for one. And we're not only talking about America, this is an international security crisis. The longer this goes on, the more money it will cost, the more boys will be lost, the more chronic illnesses our children will succumb to. We will not have a military, we will not have enough boys to procreate with the girls, and we will not have a viable school or medical system. Parents will be bankrupt from the effort to pay for therapies and recovery programs. We're talking about recovery from neurological damage; it takes many years as you well know. You're probably wishing you allowed that trillion-dollar settlement, because what we're facing now is so much bigger.
I'm not angry at you personally. I think the entire pharmaceutical empire is at fault, along with its insidious relationship with the FDA. The CDC has made so many errors in policy and procedure over the years, that I am sure you are all criminally liable for this heinous situation. So much so, that you cannot allow the truth to come out as it will cause riots in the streets, and eventually bankrupt this nation. So around 10 of you might think it's okay to carry on with the lie. You might think it's okay, because you are saving us from the riots and bankruptcy.
Well, it is not okay, and it's going to catch up with you. Once more evidence of the fraudulent science on the MMR rolls in, the U.S. government may well face the biggest class action lawsuit this country has ever seen. Once Gardasil is found out for the poison that it is, you will have the biggest class action lawsuit after the MMR one, that this country has ever seen. When you all started on this path of lies and deceit, social media was not yet born. Now we have this platform to share what we know to be true, what you all know to be true, personally.
People always ask me, "How do they sleep at night?" And lately I am wondering that for myself. Before now I thought you really believed that what you were doing was the right thing and were actually proud of your positions and what you "achieved," but now I know that can't be true. You know. You know all about the catastrophe that has befallen these innocent children. Not every child of course, otherwise those riots would already be here, but the select few with predispositions to reactions. We know what those are, and I assume you do. Why you don't share that information with the public is beyond me . . . but nothing can shake the"'one schedule fits all" scheme you have going. No cracks can appear in that or it's all over. You won't be able to shore up the dam.
But we are seeing those cracks aren't we? They're already there. They started to form as soon as Facebook opened its doors, like Ellis island, taking in the sick, the wounded and the shell-shocked vaccine-injured families.
I'm not angry. I'm sad. I'm very sad for Yates Hazlehurst and his family. I'm very sad for my own son, whose only ambition is to grow up, get married, and be a police officer (yes, he wants to serve in his community). I'm sad for hundreds of my friends and activists who are screaming at you all from the rooftops while you ignore them. I'm sad for my daughters who will always have to look out for their older brother when he should be the one looking out for them. They can't even be in the same school. I'm sad for this country. But most of all I'm sad for you. You have to live with your conscience knowing what you have allowed to happen, and that can't be an easy cross to bear.
The reason I am writing, is to help you see us, to help you to understand that vaccine-injured kids are the canaries in the coal mine. You can't keep sending them in because everyone is now noticing that they're not coming back. Those of us who are bearing witness to this atrocity that has befallen our children, will continue to fight for those who have not returned, I assure you of that. We are not going away. There are hundreds of thousands of us.
Everyday it continues, and it will never end so long as you all stay silent. I think the only reason for not doing the right thing at this point, is because you fear criminal prosecution. I can understand that. But at some point, doing the right thing will liberate you. It always does. I hope you come around to that realization soon.
I wish you the best in what you decide to do from here out. God knows what's in your heart. And now you know what is in mine.
~ ShamROCK
For more by ShamROCK, click here.