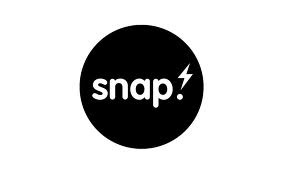 A little over two weeks ago on a Friday afternoon, I was playing with my son wrestling around and having a really good time. I thought to myself, wow maybe this new protocol is starting to work. I can see a little of the "fog lifting." He was wanting to be with me instead of the computer or off playing alone. My son was connecting with me, he had more awareness then I had ever seen, and his expressive language was coming through. He was so much more social with me, he was coming up to me every night and asking me to come play with him. He was doing so well, and I thought life is good right now. I had never felt better, in fact earlier that week I had even commented to my husband how great I was feeling. Though my son still had all the same stims that drive me insane, I was really liking what was happening. I thought to myself this is it, this is the year we are going to kick Autism's butt and I will have all of my son.
On this Friday while I was so excited that my son and I were having so much fun together, talking and joking around, all of a sudden something came over me and I started to feel very strange. I was feeling chest pains and cramps really bad to the point where I could not even stand. I went into our arsenal of supplements and homeopathic remedies and took something and the pains seemed to lessen a great deal. However I still felt very strange, it was a feeling I had never felt. I laid down on our couch and closed my eyes and that's when the dizziness started and I felt very light headed. I called for my husband, he walked into the room and looked at me and very calmly said, "wow you look really pale, is something wrong?" I thought of course something is wrong you just noticed I am pale and when do you ever see me laying on the couch. I asked him to take my blood pressure and I watched the numbers slowly going up, my blood pressure was high. I was feeling even worse now and I said, 'take me to the hospital now, I am not right, something is really wrong with me."
As we got into our vehicle, I could feel myself getting more light headed and my husbands driving like a turtle I swear was making me feel worse. In his defense there was a string of cars in front of us and there was nowhere to pass. As we were driving around the curvy road at 35mph I started to breath very fast and heavy, pains started shooting in my chest and my abdomen area. I started yelling at my husband something weird is happening, do something get me to the hospital. Then my arms and hands started tingling and then I had no feeling they were numb. At that moment, I seriously thought I am going to die. I kept feeling myself fading in and out, and I started praying, please God you can't take me, I can't die, I need to help my son, nobody can take care of him like me and nobody can help him but me. I was now in tears and the fear of not being there for my son was horrific. My entire body was shaking uncontrollably, I thought this is it, I am going to die, I probably only have minutes left. I then had a vision of myself up in heaven, (funny how I assumed I was going to heaven) and I was thinking, ok I can heal my son from there, I can talk to god and he will heal him. After my conversation with God, my breathing was even faster, but I managed to get the words out to my husband, " I have a binder with all of A's information, all the protocols, his doctors, his diet, and a list of mom's (The Thinking Mom's) who can guide you if you need help. Looking back on what was the longest car ride of my life, I have NEVER had so many crazy things cross my mind. My mind was literally racing out of control.
When we arrived at the hospital, I literally stepped from our vehicle and fell into the wheelchair, my breathing was fast and my entire body was still shaking, I kept telling the hospital nurse, I can't breath and I am going to pass out. I thought why aren't they rushing me somewhere on a stretcher to an OR, for sure I am having a stroke or a heart attack. The nurse knelt down by me and kept repeating "you need to slow down your breathing", I snapped at him, but I can't stop shaking and my arms and hands are numb, you need to help me. He continued to repeat over and over, S-L-O-W Y-O-U-R B-R-E-A-T-H-I-N-G D-O-W-N and then put an oxygen mask over my mouth. By now my husband and my son walked in. I could tell my little boy was scared, in my head I knew I had to calm down and I figured no one here seems to think I am dying, so I focused on my son's face, we locked eyes and I started to think how much I love him. I told my son I was going to be ok, and within 15 minutes I was much better. All the pain, tingly, and numbness was gone. However I was still light headed and scared.
After my blood work, ekg, and ultra sound test came back normal, the doctors "think" I had a panic attack. Panic attack? I thought you must be kidding, no way did I just have a panic attack. I battle autism everyday, but I stay strong, think positive, I am tough as nails, and even the people who look at me like I am crazy, and I should probably accept autism…NEVER. Some may think this should be a wake up call for me, I would say YES a wake up call that I should double check my manual on how to continue with my son's recovery.
The next day I woke up feeling good. I had no pains, fears, or anxiety. I was in shock and a little embarrassed at what had happened. However it did make me think about my life since my son was diagnosed with Autism 8 years ago. In the beginning his diagnosis was like a death. For years, everyday I felt like I was kneeling over him administering CPR, trying to revive him. I always had that feeling of not being able to breath enough air into him to save him. But, through the years with all the treatment and therapy we have done he is getting better. My son is coming back to me. I am not in this state of panic anymore. So why now the panic attack? I really don't know. My guess is it is from all those years of being scared to death of not being able to revive my son.
~ Snap