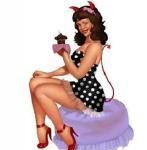 There was an article a while back that talked about autism mothers having brain scans that matched those of soldiers returning from war who had been diagnosed with PTSD.  It's no shock to me that there is a link.  Trauma of birth alone can shock a woman to her core depending on the circumstances.  Then to nurture a child with your heart and soul only to have a doctor give a side glance and an autism diagnosis in less than 15 minutes time is yet another jolt.  It tends to isolate parents, who feel so alone because no one can relate. As a result, they often withdraw altogether.  Friends no longer call and invite you to parties.  Family members ignore or pretend all is well and avoid talking about your children.  You really are better off on a deserted island all by yourself,  at least you'd have peace and quiet.
When finally there is peace and quiet, you realize how deafening it is.  The loud buzzing in your ears, as if they are scanning the environment with the receivers cranked way up trying to detect where the children are that can't be picked up.  It really is a frightening sound – silence.  One of those times when I didn't hear anything and had hoped my little boy screamed himself to sleep for once, I found him standing on the windowsill of a second-story window that was wide open.  He wanted a better vantage point of the park behind our house and was pushing himself against the screen trying desperately to get a better view.  Below that window was a wooden picket fence.  It is not natural for the human body to go from a state of complete relaxation to an extreme sympathetic nervous response, especially on a regular basis.  PTSD?  Yeah, I'll buy that.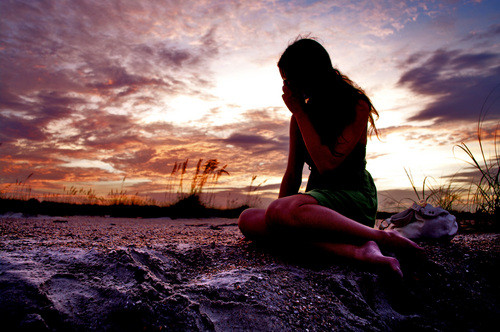 When your child does nothing but self abuse, fight, and attack you, as well as others, it is no wonder that we have PTSD symptoms.  We are on a constant heightened alert.  When is the next disaster going to strike?  Will he go to sleep tonight, or will we be on a 72-hour, no-sleep marathon again?  Will he elope in the middle of the night while I am passed out cold from exhaustion and get lost or end up in the river?  And people wonder why autism parents are wound up so tight?  Really?  With the lack of funding in so many communities and even less support from family and friends, it's no wonder some people crack under the pressure and assume it would be best to take their lives or the lives of their children.  It is not something that I recommend, but I can certainly see how people get there.
They get there from living in the trenches too long without support.  For single parents trying to do it all, or couples where one parent is off working multiple jobs to make ends meet, it is a constant struggle for most.  There is not enough support in the world sometimes.  Some people get financial contributions as support, which helps, but the emotional support is few and far between.  People typically only take notice when there is a tipping point.  When an overwhelmed parent is teetering and finally stands up and screams, only to be ignored by the room full of people, as if they were not even there.  Even better is when you're then criticized for popping your cork.  It isn't surprising that so many people turn to Facebook for a sense of unity.  We can all relate right?  It's a bit of therapy.  But then naturally – you're criticized for spending too much time there and not enough time disciplining your child.  It's all more than enough to drive a person crazy.  So the next time you read an article about autism parents and PTSD or other trauma-related diagnoses . . . that will be me you hear screaming in the background.
~ Cupcake
To read more blogs by Cupcake, please click here.