January 20, 2016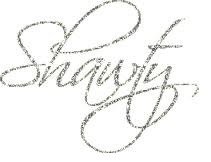 It is no secret that diet played a tremendous role in my son's autism recovery. I consider it a foundational therapy for him, and it was the impetus for me to co-found Real Food Mum. When the opportunity came up to read and review Real Food Recovery by Mandy Blume, I was in!
This book is billed as "The Busy Mom's Guide to Health & Healing With 92 Gluten Free, Casein (GFCF) Recipes." I dove in and was greeted by a forward written by Stephanie Seneff, PhD. Science is definitely covered. I have been down the biomedical treatment road with my son for about a decade now. The science is no longer new or intimidating, but it can be for those just getting started. When people talk about diet and the brain, behaviors, focus, attention, there are biological reasons why food impacts our brain. Much of our serotonin is produced in the gut, so that should speak volumes about the power of our diet to help support optimal brain functioning!
As I started reading, I appreciated the easy way the author took me through her story and emphasized a few critical things. I love (and wholeheartedly agree with) the statement "No one diet will work for every single person." This is important for everyone, but especially families just embarking on dietary interventions. For some, just removing wheat and dairy is enough to make drastic improvements. For others, it takes variations of that diet or a completely different diet altogether. The key is consistency and using methods like lab testing and thorough observation of behaviors with regard to food to really nail down what foods may be causing reactions.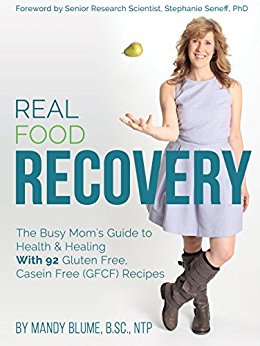 Another great point that she brings up is that when transitioning to a gluten-and-casein-free (GFCF) diet, try and stick to real food. I know, it can be daunting looking at the list of foods and ingredients your child can't have. I relied a lot on packaged gluten-and-dairy-free foods as a way to transition. But, like Mandy writes, those processed items are usually packed with sugars and starches which can be adding to existing gut issues like yeast overgrowth. Sticking with foods as close to nature as possible will often give you more a more positive shift in health and subsequent behavior.
I loved Mandy's history of processed foods. She writes in very easy to understand terms and describes how our food supply has changed in ways that do not benefit our health and wellness. The food model we currently have can be motivation in and of itself to eat more real food. She includes lists of food with gluten and a list of foods with casein (dairy) to avoid.
In the recipe section of the book, Mandy really does a great job of covering the gamut. She covers hydration (with great info on adding minerals to water), soups, proteins, root veggies, nuts and seeds, and healthy, delicious desserts. She has wonderful, kid-friendly recipes like pancakes and root veggie chips, and even a section on fermented foods. I appreciated some classic go-to foods we eat commonly in our house, but I learned a thing or two myself! Papaya seeds are anti-parasitic and can be dried and used like peppercorns! Her recipe titles are witty, and her "Mom-to-Mom" sections are informative yet down to earth.
I really enjoyed Mandy's book. It keeps you engaged with science, not too deep but just enough. But the science is intermingled with anecdotal stories, recipes, common sense and practicality for busy families. Her book also includes a list of holistic practices she has used with her family to give others some additional ideas on ways to support optimal health and wellness beyond diet. As a foodie, mother of a recovered child, and a person who owns a business helping others with diet, Real Food Recovery is a terrific resource for families just starting out and for those who may have been around the block a time or two. There are tidbits to be gleaned no matter your experience level with dietary interventions. Her recipes are easy, delicious and most importantly, nourishing. Real Food Recovery will be on the list of recommended books I give my own clients!
~ Shawty
For more by Shawty, click here.