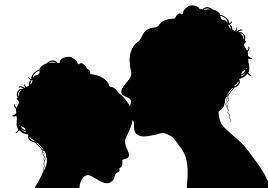 Recently, a friend of mine posted the following comment on the private board where many of the thinking moms and dad met. She wrote:
"Sorry, but I have to vent (and swear a little). What is pissing me off today is people acting like I am a saint and saying "I don't know how you do it". What pisses me off is that I am not a saint. I am a very flawed human being. I do what I do because no one else will do it and I have to do it. What makes me so mad is that they use it as an excuse to either not help or to do a really crappy job at helping (so I don't ask them to help). Everything is dumped into my lap and they use the excuse that they couldn't do what I do. I call bullshit."
This post resonated with me, and I probably read it about eight times before I commented. When I did, I saw that I was not the only one it hit home with. Here is a sampling of the many comments that were posted in response:
."BULLSHIT – stop complimenting and roll up your damn sleeves and do it right!!! You go, girl!!!!! "
· "Yep, yep yep. As if we have a choice, right? I hear ya too."
· "You nailed it! They're not complimenting, they're manipulating. Lazy piece of grumble grumble…"
· "Such a great insight. They relieve their own guilt by saying "God chose her for a reason." SUCKS!!!!"
· "I call DOUBLE BULLSHIT!! You should tell them, "If someone doesn't step in and help me out around here, I'm not going to be able to do it forever and you WILL have to do what I do….so start doing!" We should form a union, then we could go on strike…at least for a few hours 😉 Hugs girl xo"
It was apparent that what my friend was feeling when she posted her vent, was a sentiment shared by many. Are we proud of our thoughts? Absolutely not! Reading them back makes some of us feel guilty – but in the moment – the one where sisterhood and support takes over, we chimed in so that our friend knew she was not alone. She was allowed to vent. She was allowed to feel overwhelmed and unsupported. It became our job to accompany her in this feeling and let her know that we were at her side. This is what we do for one another. We provide emotional support and give each other permission to speak our true feelings no matter how ugly they make us feel afterwards.
As the Thinking Mom who is affectionately known as "Saint", the post struck a deep chord with me.  I stand among so many others who are fighting the good fight. What makes me worthy of such a strong and complimentary nickname? It certainly is not because I am perfect, because I am not. It is not because I do not have a potty mouth from time to time, because I do. It is not because I am without anger, because I have plenty.  Religious? I have my beliefs, but have to admit, that God has landed on my "list" a few times in recent history. I struggle with my faith and although I pray it can once again be as strong as it was, my belief system is definitely a work in progress. I am sure you're wondering by now, as I often do, why I am called 'Saint'?
I am just like all of you. I am a flawed human being. I do what I do because I have no one else to do it. I have people who often tell me they do not know how I do it. This does not make me unique? It makes me just like YOU! I may have entered this "game" under very different circumstances, but I am in it and playing by the same rules. You see, the reasons why Tex so graciously bequeathed me with this name are many, but the most important is because of my daughter. She came into my life when she was a little over four years old. The youngest of six children being raised by a heroin addict. Her oldest brother was one of my students so I knew a tiny bit about the family. Why, of all people was I asked to help out when the state decided to take the children into protective custody, I do not know – but they did – and I said yes. Granted, I thought it was a short term arrangement at first, but I said yes all the same, and kept saying yes to every extension until the permanence was inevitable.
I had no idea the extent of her disabilities. When I say no idea, I mean NO idea. Sure, she had delayed speech, and according to her brothers she had asthma, but the rest of it was either undiagnosed or unreported. Knowing what I know now, and learning that her birth mother never followed through with early intervention services, my guess is that DYFS (Division of Youth and Family Services) knew much more than they disclosed, but that is water under the bridge at this point, and in a way, I am glad. Had it all been documented correctly, I would never have been allowed to adopt her as she would have been classified as "medically fragile" requiring a home where the caretaker does not work full time. As a single mom, that was certainly not an option for me.
People often ask if I would have adopted her had I know the extent of her disabilities and deficits. How do you answer that question? Before I lived it, I would have figured I could handle (solve) anything. Now that I have lived it, AND fallen head over heels in love with her, how do you say "nah, had I known I would have run in the other direction". It is ridiculous to even think such a thing. THAT hardly makes me a saint. Yes, she has a laundry list of genetic, medical, educational and emotional diagnoses. Yes, it would be a ton easier if I did not work full time. On average, after a full day of work and school I tote her to four or five appointments a week in three different counties on top of three days of swimming for lung development. But this does not make me a saint either. It just makes me her mom – you know, the one whose job it is to do what is best for her child. Ok – it also makes me tired, very tired, exhasted – but certainly not a saint.
I stand among many when I say, we do what we do because we love our children. We do not stop to question how it will get done, or why WE have to do it. We do it because we really have no choice. I think the frustration of most comes in when they have people close by who could help, but do not. I am not in that position since I live a minimum of 45 minutes from my closest relative. I have a few good friends who are willing to jump in when need be, but no family to dump on. I know I am in it alone and do not have time to stop and feel sorry for myself. Challenging? Yes. Impossible? NO! I can't tell you how many people have suggested I slow down and not take as much on. I am not in perfect health myself and can't deny that more sleep and less stress would be just what the doctor ordered. However, out of the many that have lectured me on taking better care of myself, do you want to take a guess on how many have offered to step in and take something off my plate so I can do so?
Does this mean you are supposed to stop noticing how much a thinking mom or dad gets done in a day? Stop complimenting? Stop acknowledging? No Way!!!! Let's face it – we are human too and a compliment from time to time can't hurt. So please, while those compliments or caring words are spilling from your lips, don't forget to also ask what you can do to help – AND MEAN IT. To one mom it might be to learn what the dietary restrictions for her family are and prepare a meal of two for the family. Another mom may just need someone she trusts to watch her non-verbal child so she can attend a school function for her neuro-typical child. Someone else might simply need an errand run or dishes done. I can only speak for myself when I say it is sometimes impossible to get it all done and to have someone do something as simple as put out my garbage cans, or run to the dry cleaners/post office for me would be a gift. We really are extremely easy to please and highly appreciative creatures.  A small deed goes a very, very long way. Try it– you'll see 🙂
With Love,
~ Saint