January 27, 2016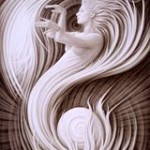 This is a bit of a departure from the usual TMR blogs. I am going to share a personal story that still makes me laugh to this day. We could all use a little comic relief from all of the stress we live with on a daily basis in autism and activism land. So, in the spirit of raising your vibration with laughter, here goes.
In June 2006, my brother was getting married in another state, and we were invited to the wedding. I would have to fly with my mom, another brother Ricky (whom I affectionately call Drunkle Ricky, or just Drunkle), and my two young sons (Trevor, with autism, was seven and his brother Damon was four). I was really nervous about flying with Trevor, and swore I never would again after his first airplane experience. We flew from Nevada to North Carolina to visit my dad when Trevor was two. He was an angel on the way there, but got sick on the way home and screamed and squirmed for four hours straight and projectile vomited all over me, the seat in front of him, the floor, and the window. I had never felt so helpless or embarrassed in my life. He had an ear infection, which I found out after we got home, and the air pressure did him in. My baby brother getting married and a family reunion were good reasons to try flying with him again, but I still had an uneasy feeling about it.
Everything started out great. We were seated toward the middle of the plane, me between the boys on one side of the plane and my mom and Drunkle a row behind on the other side. I had all the gluten-free snacks and entertainment ready to roll. When the flight attendant came by and asked if we wanted something to drink, both boys wanted orange juice. Trevor was on a pretty strict diet, but I didn't want to tell him "no" and let his brother have some and have a temper tantrum to deal with, so I caved in and let him have some. Two glasses actually. A little while later, of course, he said he had to go "potty." When he said he had to go, it meant now; there was no holding it. Damon said that he had to go, too. The three of us in one airplane bathroom – why  not? What could happen?
There were a few people waiting in line, and a nice stewardess saw us and said that we could go up to first class to use the bathroom. I thanked her, but before we crossed the privileged line, this Pitbull stewardess came running down the aisle in first class with her palm toward us, and said that we had to go back to coach because first-class people were waiting for the bathroom. I told her that her colleague said we could, and that I had a special-needs child who couldn't wait. She barked at me again and turned us away. Now there was a longer line, which we went to the end of.
While we waited, I looked down and noticed that Trevor was crossing his legs. He looked up at me with his big blue eyes, and I thought, Oh, no. I hope he didn't just pee. His clothes are all under the plane. He was potty trained, so I never brought extra clothes along. I noticed Trevor doing the "poop walk" with his knees together and his feet taking small steps. I prayed that he was just holding it. The three of us crammed into the small airplane bathroom (luckily, I'm tiny too). I shut the door behind us, and Damon stood by the door as I picked Trevor up and stood him up on the ledge behind the toilet to assess the mess. I turned him around so that his butt was facing me and pulled down his pants. The best way I can describe what I witnessed is . . . a mudslide. He was wearing thin nylon running pants, a T-shirt and sandals. His underwear, pants and sandals were just loaded with diarrhea. And it smelled. Bad.
While I tried to be the adult and figure out what to do, Damon got a whiff of the mudslide and started screaming at the top of his lungs "Help me! Get me out of here! It stinks in here!" repeatedly. This child had no volume control. I asked him to stop screaming, and decided to try to rinse the poop off Trevor's clothes in the tiny airplane bathroom sink with no water pressure and a crappy (no pun intended) drainage system. There was barely room to move with the three of us in there. I started with the sandals; I knew I could salvage those. Well, the poop clogged the sink, so I had to scoop it out with paper towels and throw it away. I knew by the looks of the other garments that there was way too much to rinse off and that I needed to just scrap them. I peeled them off of him and wadded them up and threw them in the trash. I don't know how, but pieces of feces were everywhere in the bathroom. It looked like a crime scene. Damon continued to scream his pleas for help. At this point, I was laughing so hard I was crying. It was like a scene out of a movie. Is this really happening right now? I wasn't laughing at my son, or his predicament, but it was becoming a true comedy of errors.
I used paper towels and soap and water to clean the mudslide off of Trevor's butt, legs and feet, and now I had another problem. No clothes. Fortunately, I wore layers that day: a hoodie over my T-shirt. Not a black, blue, or other masculine – or even unisex – color, but a butter-yellow velour hoodie. I thought I'd tie it around Trevor's waist, but then either his junk or his butt was showing. So, I had to zip it up around his lower body and it looked like a long yellow maxi skirt on him. I cleaned up the remainder of the shit shrapnel, had Damon go potty, and got up my nerve for the inevitable walk of shame back to our seats. I was certain that the whole plane heard Damon and wondered what was going on in there. Plus, having a young boy go in the bathroom with pants on and come out in a yellow maxi skirt was sure to raise some eyebrows.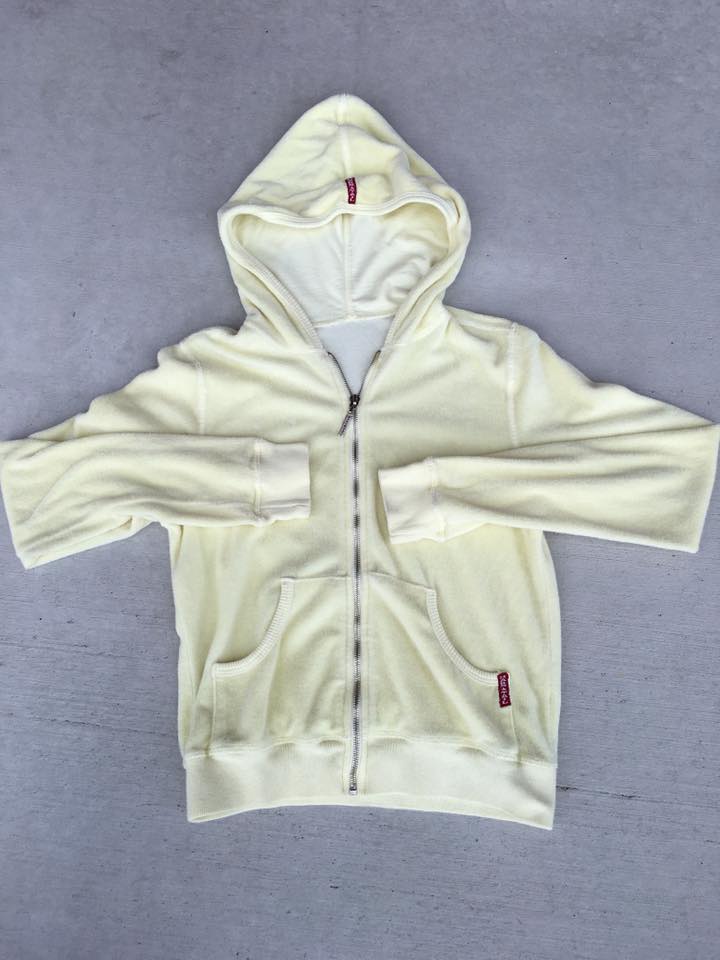 I got my composure, and held both of their hands as we casually made our way back to our seats. Nothing to see here, people! We definitely got a lot of stares and giggles. When we got back to our seats, my mom and Drunkle curiously looked at Trevor, then at me, and I busted out laughing again. We sat down, and I could barely contain myself as I tried to quietly tell them about the shitshow that just went down. Damon started playing his Gameboy and I kept getting a whiff of poop. It's on someone, I said to myself. I first checked out Trevor. No, he's clean. I looked myself over. Nada. Then I saw a small piece of poop on the bottom of Damon's pant leg. How did it get there? I tried to contain my laughter as I discreetly grabbed a napkin, wiped it off, unbeknownst to him what it was, put it inside of a used baggie I had, and left it in the seat-back pocket as karma for the Pitbull (in addition to the present in the bathroom garbage).
I rang for the stewardess, and the nice one who offered us the first-class bathroom answered my call. She asked what happened. I told her and then asked if I could have a blanket to put over him. She brought me one and said to keep it. I wrapped the nice navy blue blanket around him, and when the plane landed, we waited for everyone else to get off first. Now I had to face them all in baggage claim. Fabulous. I had Drunkle carry Trevor to keep the blanket on him and hide the yellow skirt. We landed in Chicago, where my sister picked us up at the airport. She questioned me as to why Trevor had a blanket on and no pants, and why Drunkle was carrying him. My giddy laughter started again as I relayed the story. Then my third brother called en route to my sister's house and asked how our flight was. Again, I had to tell the poop story.
We all have them, don't we? If you don't laugh, you cry. This journey through autism has been a wild ride. It naturally comes with a lot of stress and heartache, but sometimes, we just need to laugh at ourselves and be grateful for some of the journey's funnier moments. What are yours?
~ Oracle   
For more by Oracle, click here.