October 18, 2017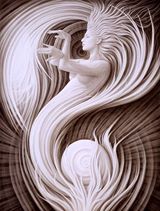 This blog is very fresh and personal for me, and I felt inspired to shine a light on a very important subject that is affecting us all:  how your position on vaccination impacts romantic relationships. I also selfishly hope that writing about it will be a little cathartic for me.
For those who don't know me or my background, I'm a divorced mom of two boys, 19 and 16, one with autism. I've divorced their dad twice actually, the last time was two and a half years ago. For the past year, I have been dating a mainstream medical doctor (mostly Sports Medicine and Urgent Care). We met on a dating app that my friend convinced me to sign up for, and he was my first match and the only guy I dated. On our first date sparks flew, and at the end of the night we discovered through our conversation that we had already met. He was the intake doctor for my son with autism at HBOT (hyperbaric oxygen therapy) years ago (while I was married). Our serendipitous reconnection seemed like fate.
I jokingly called my ex Dr. Feelgood, not because he was a drug dealer per the
Mötley Crüe song lyrics, but for the more obvious reason. We had mad chemistry and became lovers with guarded hearts. We lived an hour apart and were both very busy with work and family obligations, but exclusively dated and saw each other once or twice a week. He worked closer to me a few days a week and would get a room in town for the night. It was a nice escape from my busy life as a single autism mom who teaches Pilates all day, six days a week, to take care of my family. Though we both started to have feelings for each other, there were some issues. I soon discovered that there were two subjects that we had very different opinions about, vaccines and food.
Normally, I would be scared to date a mainstream doctor, because of what happened to my son. I am now an ex-vaxxer and into alternative medicine and non-GMO food. However, I figured that Dr. Feelgood had to be somewhat open-minded if he did HBOT. We all have the ability to learn new things and change our beliefs. I used to be just like him. Into mainstream medicine, I vaccinated as I was told I needed to, and ate and fed my kids anything. I was blind, and my son's regression into autism opened my eyes on both issues. My son with autism is 19; I figured out the vaccine connection to autism when he was four and stopped vaccinating his brother at 18 months, and I figured out the diet piece when he was five. We are all gluten-free, organic, and non-GMO in my house, and my son with autism is currently a vegan, which helped treat the seizures he began having at 15. I've read the science. (Here are some of the studies linking vaccines to poor health outcomes, including autism. There are many more, believe me.) I've read the vaccine inserts and the horrific toxic ingredients in them.
I know that there have been no long-term safety studies or studies on the vaccine combinations children are given on the current schedule, and I know that many of the ones they are saying prove no link to autism are fraudulent. I've been to AutismOne numerous times to listen to the top doctors and experts in the field, and have dedicated my life to healing my son. I've co-written a channeled book about autism that implicated vaccines and GMOs in autism as well as a chapter in the book TEAM TMR: Autism and the Path from Hope to Healing and another in the upcoming TMR book on autism and puberty. So, yeah, I have spent way more time studying these subjects than my ex ever did in med school 30 years ago. Maybe I was brought back into his life to plant some seeds.
When we first started dating, the documentary Vaxxed: From Cover-up to Catastrophe was shown in my town. I even introduced it at two showings and told my son's vaccine injury story. I asked him to attend and both times he said he had his son those days. Excuse? I don't know. I told him that it was about the fraud at the CDC, that the lead researcher was now a whistleblower who admitted that he and his colleagues manipulated and omitted data indicating a connection between the MMR and autism. Crickets. We talked about Andrew Wakefield, the film's director. I showed him pictures of me with Andy and told him how much I admired and respected him and what a champion he was for our kids.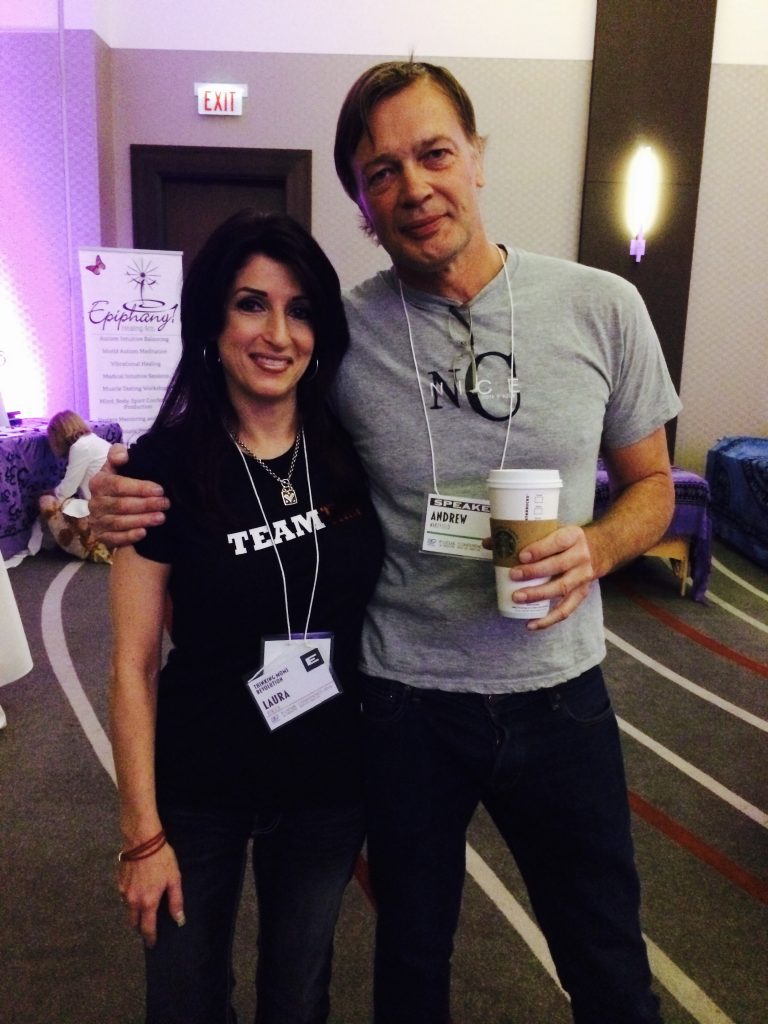 My ex just parroted the mainstream rhetoric about him, and admitted that he never read the Lancet paper that the mainstream media have blatantly lied about for years. Awkward. Later in the year, the Vaxxed bus came to my town, and I did an interview with Polly Tommey. My son's name is on the bus, #957 among the over 6,000 other names of vaccine-injured people. I didn't even mention it to him at that point.
Another time I asked him if his job required him to get the flu vaccine each year. He said yes. I asked if he knew what was in them (25 mcg of mercury), and that they were ineffective. He spouted off some influenza propaganda, and I knew things would get ugly if I carried on the conversation. He knew that I believed my son was vaccine injured, and he believed autism is genetic. I know that couples don't agree on everything, but could I agree to disagree on this?
When we went out to eat, he respected that I was gluten-free, and always chose restaurants where I could find food to eat. However, he didn't want to hear that wheat is sprayed with glyphosate, a known carcinogen, or that I was in the documentary Genetic Roulette: The Gamble of our Lives about the dangers of GMO foods and regulatory corruption. It became the other elephant in the room. Same shit, different diaper as the vaccine issue. I knew what it was like living with someone who wasn't on board with the food issue because of my ex-husband and his family — having to make different meals, having different shelves in the kitchen for certain people's food, holiday dinners from hell. Ironically, after my ex-brother-in-law figured it out and talked to the ex-in-laws about it, the three of them changed their eating habits to some extent. My ex-husband still eats whatever he wants and tries to feed my younger son garbage when he sees him, which infuriates me. Would I be able to combine CDs with another man who didn't see eye-to-eye on a subject that we deal with every day, feeding ourselves and our kids?
The other issue in the relationship was his emotional unavailability. After many months of dating, he hadn't told his family about me or changed his relationship status on Facebook. We never met each other's friends, and I started taking it personally. We actually split up for two months over this issue because he wasn't ready for me to meet his family. I didn't get it. Were they that dysfunctional, or was something wrong with me? We remained friends, and one day he asked me if I would pick him up after a colonoscopy. I did because I'm a nice person. We continued to text and talk and decided to hit the reset button. I joked that they must have pulled his head out of his ass during the colonoscopy. He promised to step up and be a better boyfriend, communicate every day, and meet each other's families at some point. However, after two more months I wasn't seeing much change. We went for a bike ride one day, and he mentioned that his parents were in town unexpectedly. I asked if he'd told them he was meeting me. He hadn't; he told them he was going alone. I almost rode off and left. I was still a "secret" girlfriend. He claimed that he doesn't talk about relationships with them because they always make a big deal out of it, but I wasn't buying it. I know what you're thinking, and no, he wasn't married. I've been to his house numerous times.
Shortly after that we  were lying in bed talking, and he mentioned that his son's school was in California. It hadn't really dawned on me before that his nine-year-old son was subject to SB277, which had removed personal belief vaccine exemptions for school attendance in California. I asked, "So, he's fully vaccinated?"
"Yes."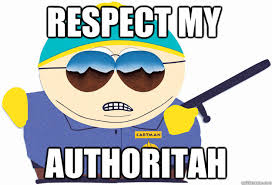 I couldn't keep quiet and went off. I talked about the Gardasil vaccine they're now pushing on boys, which is killing and paralyzing girls, and about vaccine ingredients (he admitted to never reading a vaccine insert). Things got heated, and he shouted "I'm the one with the medical degree, not you!" I wouldn't back down. I told him I knew more about the subject than he did because of my son. He told me I was a conspiracy theorist, and he even bagged on Andrew Wakefield again. Ugly. I suppose all the families who have been compensated in court for vaccine injury and death to the tune of over $4 billion are conspiracy theorists too. And those are only the few that managed to file within the three-year statute of limitations and spent up to ten years of their lives proving that the vaccines caused injury; most do not.
Things were a little distant for the next week. When we talked on the phone, he mentioned the reason for the distance was that he didn't like our conversation about vaccines. I agreed that I hadn't liked it either, but then we got into it again. I told him that if he didn't even look into it he was being ignorant and arrogant (as Albert Einstein so wisely said, "Condemnation without investigation is the height of ignorance," and dismissing someone with "I'm the doctor, so I'm right" is arrogant). He said he couldn't talk to me about this and hung up on me.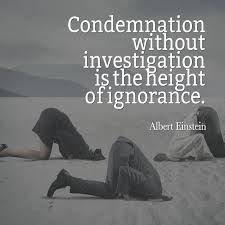 The next day he texted me to say he thought we should split up because it wasn't working and he'd like to remain friends. He said he couldn't agree with my beliefs or support me in them, but wished that he could. I told him that until he used the critical thinking skills that scientists are supposed to use by examining both sides before making an educated decision, he was part of the problem. We agreed that we had lots of good times and loved each other, but that wasn't enough.
One day, while texting about football, I asked him if my position on vaccines was the real reason he'd kept me a secret: He was sleeping with the enemy. He said it might have been part of it, but that he liked sleeping with the enemy. He said he just couldn't go all in because he couldn't figure out how to combine our worlds. I didn't realize until then how much my position on vaccines affected our relationship. He admitted that he held back emotionally because of it. He couldn't get too close to "one of them," much less publicly claim me as his girlfriend on social media, only to have his medically indoctrinated friends and family look up my page and wonder why he was with me. His dad is a doctor too. Would mommy and daddy approve of this conspiracy theorist? I said that it was sad that he cared more about what other people might think than about understanding what had happened to my child and so many others. This issue is not going away. It affects us all, and one day, I told him, he will realize that I'm right and it will be too late.
I begged him to watch Vaxxed and Genetic Roulette for his son's sake. He said he'd do more research, so I sent him the 30-minute video interview of pediatrician Dr. Paul Thomas, who went to the same Ivy League medical school he did and asked him to watch it. Dr. Thomas changed his position on vaccines and wrote a book about how he woke up and changed how he practiced. Perhaps my ex could relate. He hadn't watched it when I asked the next day, and I highly doubt that he ever will. I'm sure he will never read this either.
A blessing in disguise, or the one that got away? That's my story, and we all have one, don't we? I have a few.
My ex-husband's parents are Christian Scientists, and they did not vaccinate their three boys, all currently in their 30s and 40s. I was the vaccinator in my family when we had children. I changed my position, not because of religion, but because they are causing massive health problems and death. When we divorced, I didn't have to worry about him trying to vaccinate our kids. We use a religious exemption for school. Other families are not so fortunate, and couples are even going to court to have a judge decide. I actually talked to a local mom who went to court and a judge was trying to force her to vaccinate their son because the dad wanted to. Religious exemption saved her. Another friend told me that she accepted less money from her ex in their divorce agreement in exchange for the right to make vaccination decisions for their children.
There is a recent court case in Michigan, where the mom actually went to jail because a judge ordered her to vaccinate her son and she refused. Dad wanted to, mom didn't, and the judge sided with the dad, temporarily removing physical custody from her and a gave a court order to vaccinate the child as medically necessary. My friend and independent journalist Jefferey Jaxen wrote about the case here. Many are now rallying in support of her as they are seeing the reality of courts becoming involved in these family disputes. Any one of us could be next, and it's frightening.
Is this what our country is coming to? Courts deciding between couples who don't agree on vaccination, violating informed consent principles, and sending parents to jail for making medical decisions for their children? Is that going to be part of a prenup now? And who will care for our future children if they are injured by vaccines? Do we have to ask people we are dating their views on vaccines before becoming intimate with them for fear of an unplanned pregnancy? I'd be calling my friends for bail money if that happened to me with my ex, because I'm sure a judge would take the position of a dad who is also a doctor over a "conspiracy theorist" mom's any day.
Many of my autism mom friends have gotten divorced over the vaccine issue or are still fighting with their exes over it. It has alienated extended family members because one person learned the truth the hard way and other people in the family don't agree. It is destroying loving relationships and keeping otherwise compatible couples from making it. What loving couple deciding to start a family ever thinks they will be dealing with this? It is such a polarizing subject, and the line in the sand is very clear. Pharma trains doctors, owns the media and the government, and most people will never listen to any other viewpoint on vaccines. They think that vaccines saved the world, and no one will change their mind even though the information is all readily available and hidden in plain sight.
It truly is a life-changing realization to learn that we are being lied to for profit and changing your position truly makes you a modern-day pariah. The dating pool is drying up for those of us who are awake.
~ Oracle
For more by Oracle, click here.