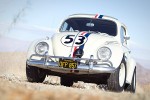 My version of a healthy diet, when I was concerned about cancer running through my family tree, was as follows: brown rice, chicken breast and broccoli. Repeat. I was poor, I was busy, I could not cook. I was coming from a place that didn't care about taste; so I just made this for myself — over and over. For lunch and dinner. My other forays into"cooking" would mainly be defined more as baking. And they would never be considered 'healthy.' I come from a long line of Danes — I think I have butter cookies running through my veins.
So when we were first starting down the path of helping my son recover his speech, among other things, our DAN! doctor suggested that we start with a gluten-free diet. While there were blood tests to determine allergy levels, they were not always reliable. He suggested giving it an honest effort and see if anything changed. I was horrified. Seriously — I was praying to have the one child in the world to be recovered from GI disease and metabolic issues WITHOUT a special diet. Not only was I dealing with my lack of culinary prowess, but I had a son that WOULD NOT EAT if the food was not a certain color, brand, smell, texture, etc. I'm sure many of you are familiar with this scenario.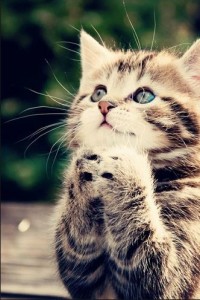 I found TACA's wealth of information on special diets and really felt the love when reading their "Going GFCFSF in 10 Weeks". The first GF food I tried to make was a replacement for his beloved breakfast: silver dollar pancakes from Eggo. While they were cooking on my stovetop, I  literally felt faint: would he eat them, could we actually heal him, are they going to look the same as "his" pancakes?
HE LIKED THEM!!!
Fast forward: two and a half years strict GFSF, one year GFSFCF. Another year we added low oxalate to the mix.
So, I have to agree that the first step in healing any child – autism, allergies, asthma, ADHD – is diet. It is the fuel that runs our engines. So many of us have unwittingly defaulted to over-processed food. Or are unknowingly eating food made from or coated with poison. A better diet can't hurt anyone and helps almost everyone.
So it is in that spirit that I offer some great special diet books that you can forward to families that might be hyperventilating about the need to start a new diet.  Forward it to them. Be kind to them as they ask many, many questions.
And feel free to add your own favorite diet book in the comments.
Gut and Psychology Syndrome – Dr. Natasha Campbell-McBride
New 2010 Edition with over 100 extra pages of information! Gut and Psychology Syndrome provides the information you need to heal a damaged digestive system. The perfect book for anyone suffering from autism, dyslexia, depression, dyspraxia, ADD, ADHD, schizophrenia, and any other condition that has a link with gut dysbiosis.
The Body Ecology Diet – Donna Gates
If you're experiencing discomfort, fatigue, or other symptoms that won't go away no matter what you do or how many doctors you see, chances are you're one of the millions unknowingly suffering from a systemic fungal/yeast infection, "the hidden invader." The result of an imbalance starting in your internal ecosystem, this can be a key factor in headaches, joint and muscle pain, depression, cancer, food allergies, digestive problems, autism, and other immune-related disorders. The Body Ecology Diet reveals how to restore and maintain the "inner ecology" your body needs to function properly, and eliminate or control the symptoms that rob you of the joy of living. Tens of thousands of people have already benefited from the Body Ecology way of life — Donna Gates shows you, step-by-step, how to eat your way to better health and well-being . . . deliciously, easily, and inexpensively!
Breaking the Vicious Cycle – Elaine Gottschall
Breaking the Vicious Cycle was written by Elaine Gottschall, biochemist and cell biologist. It provides an alternative way to help combat digestive disorders using dietary changes and is also a practical book that addresses the problems of intestinal conditions such as Crohn's disease, ulcerative colitis, diverticulitis and celiac disease, as well as less severe complaints like indigestion, "nervous stomach", chronic diarrhea and spastic colon.
Everyday Paleo – Sarah Fragoso
In Everyday Paleo, Sarah Fragoso gives detailed instructions for acquiring a Paleo lifestyle and improving the health and longevity of your family. An active mother of three, Fragoso shows that eating Paleo is not only feasible for the busiest of families, but also easy, delicious and completely life-changing. She offers numerous recipes for all meals of the day, and provides tips for getting around common roadblocks, such as eating out. Finally, to keep your entire family fit and sane in the 21st century, she lays out easy-to-follow workout routines that you can do either in the gym or your own home. In Everyday Paleo, Fragoso shows you how to make Paleo your lifestyle, not just another fad diet.
The Unhealthy Truth – Robyn O'Brien
The Unhealthy Truth is both the story of how one brave woman chose to take on the system and a call to action that shows how each of us can do our part and keep our own families safe.  O'Brien turns to accredited research conducted in Europe that confirms the toxicity of America's food supply, and traces the relationship between Big Food and Big Money that has ensured that the United States is one of the only developed countries in the world to allow hidden toxins in our food — toxins that can be blamed for the alarming recent increases in allergies, ADHD, cancer, and asthma among our children. Featuring recipes and an action plan for weaning your family off dangerous chemicals one step at a time, The Unhealthy Truth is a must-read for every parent — and for every concerned citizen — in America today.
Nourishing Hope – Julie Matthews
Julie Matthews, widely respected autism nutritionist, provides intense research and extensive clinical nutrition experience in this comprehensive guide. Readers are given practical steps for dietary intervention and a roadmap for getting started, evolving, and customizing the varied approaches.
Special Diet for Special Kids and Special Diet for Special Kids Two – Lisa Lewis
Praised as a modern-day classic by celebrities and readers all over the world, the first edition of Special Diets for Special Kids has been helping children and adults with autism, ADHD, celiac disease, and other disorders since 1998. Special Diets for Special Kids Two followed up in 2001 by providing more recipes and updated research. The first part of the book describes dietary intervention in detail, from both a scientific and a personal approach. The second part has over 200 recipes and a free CD of printable recipes.
Cure Your Child with Food – Kelly Dorfman
Why treat your child with drugs when you can cure your child with nutrition? Grounded in cutting-edge science and filled with case studies that read like medical thrillers, this is a book for every parent whose child suffers from mood swings, stomachaches, ear infections, eczema, anxiety, tantrums, ADD/ADHD, picky eating, asthma, lack of growth, and a host of other physical, behavioral, and developmental problems.
A first step onto the path of recovery is a great way to get into the spirit of Autism Action Month.
~ LuvBug