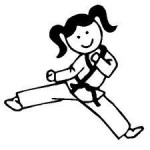 After writing several blogs in the past about my family's struggles with going to church because of my son's autism, I knew right away that I had to write a blog about our experience last week. One of my son's favorite things to do every summer is to attend Vacation Bible School (VBS). We have attended quite a few together, and usually I attend right alongside him as his personal, one-on-one aide. I walk him through the activities, pull him aside when things get too overwhelming for him, and oversee his snack time to make sure that he doesn't get anything that will cause an allergic reaction. We have a lot of fun, but it takes a lot of work helping him and adjusting things to his level of enjoyment.
But last week, my son attended the best VBS ever – and he did it without me! This VBS was put on by Longview Heights Baptist Church in Olive Branch, Mississippi. Longview Heights is known for having a wonderful special-needs ministry called Four Friends. And the Vacation Bible School that we attended was specifically for people with special needs.
I have to tell you – I think that my son had the most fun he has ever had in his whole life! He wanted to go every day (he usually skips a day or two), he smiled and laughed every day on the drive to the church, and he was happier last week than I have ever seen him. And my heart, and my husband's heart, soared as we watched him from afar: participating, being included, being loved by the volunteers. It was a joy-filled week that we are not likely to ever forget.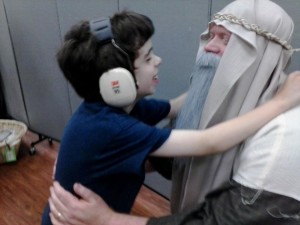 I would love it if all special-needs kids got to experience something like this! So, in the spirit of the occasion, I thought I would share with you many of the things that this church did right, from an overprotective parent's perspective, in the hopes that this blog will get shared enough that it might help some other churches minister to special needs children (and adults!) in their communities.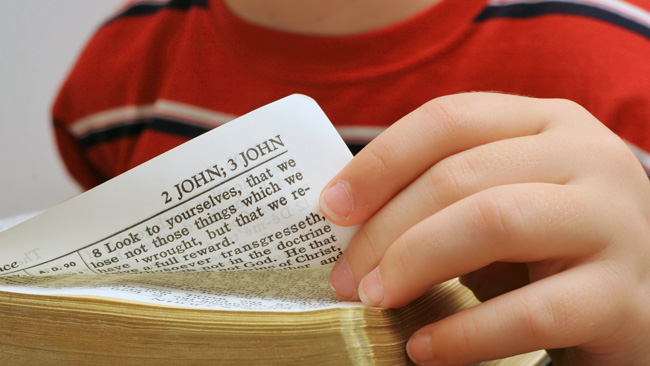 Here is what they did right (in no particular order):
They had a coffee bar upstairs for parents. Most parents didn't attend this, but quite a few of us did. Many parents of special-needs kids are not comfortable just dropping our kids off, especially with strangers. With my son's outbursts, my husband and I were anxious about the VBS volunteers being able to handle his behaviors if something happened.   But we were right upstairs, and could be at our son's side if they needed us in a couple of minutes. (Turns out, they didn't need us.) Also, there was a game room up there, and my husband and I enjoyed spending time together playing ping-pong, air hockey, foosball, and pool, while our son was downstairs having a great time.
They held VBS at night. There are probably many reasons for this, but two stand out in particular as being great reasons to do this: 1) both my husband and I could be there, and 2) there are likely more people available to volunteer to work VBS when it is held in the evening.
Which brings me to #3 . . .
There were a ton of volunteers. Now, I don't know exactly how many volunteers they had, but the way it appeared, it looked as though there were as many volunteers working the VBS as there were attendees. This made it possible to keep the group sizes small (four to six kids at the most) and have people available to assist any kids who needed one-on-one supervision.
There were also volunteers to minister to the parents. This was big for us. BIG, BIG, BIG. Nervous parents, like my husband and I, need a bit of hand-holding and coaxing. They recognized this and swooped in right away to make us more comfortable about leaving our son to do VBS without us. They found us lurking around downstairs the first night, and encouraged us to join them in the coffee bar upstairs where they had drinks and snacks waiting. They sat down and talked with us, discussed our concerns, and assured us that their volunteers knew what they were doing. We talked about our son's needs, and they assured us that there was nothing that they had not seen before.   They introduced us to other special-needs parents. They found out about the barriers we had encountered trying to attend church together as a family, and they offered to help. They found Sunday School classes for my husband and I to attend, just in case we decided to bring our son back to the church for Sunday School. They recognized that we had a very important need that was not being met, and they offered to try to meet that need.
They allowed me to be the crazy mom about my son's snacks without making me feel crazy. I always bring my son's snacks wherever we go because of his food allergies/intolerances. This was welcomed, and no one seemed to bat an eyelash. They allowed me to be with him for snack time for the first few days, until I finally got a clue that I could hand his snacks off to them and he would be okay.
They kept him from an activity that they weren't sure was right for him. There was an activity where the kids learned to churn butter, and, because of his food issues, they made the decision to take him to do something else at that time. (Absolutely the right thing to do!)
They gave him one-on-one assistance as he needed it and made sure that he participated.   Have you ever seen the little songs that kids sing and do movement/gestures to at VBS? They had a volunteer to hold my son's hands and help him with the gestures. By the end of the week, he was even doing some of the kicking movements on his own. And during the commencement of VBS, the kids all stood at the front of the church and performed some of the songs, with volunteer assistance. (Side note: This one got to me in particular.   I have seen so many of my friends' kids get up and perform in front of a church with children's choirs, youth groups, etc. To see my own son perform in front of a church was such an amazing blessing. I could not have been more proud!)
Their VBS is for kids and adults with special needs.   At age 12, my son is ageing out of regular VBSs. That will not happen here!
 And last, but certainly not least:
They showed him unconditional love. I have seen the looks on people's faces that are scared/intimidated of my son. I never once felt like anyone at this VBS was intimidated or scared of him. Instead, they embraced him for who he is, and they met him on his level. All I saw was love, love, love. My son felt it, too. I think that is largely why he enjoyed the experience so much. It blessed my heart and was so encouraging to my family.
These are the things that topped my list! Have you guys had any good experiences with Vacation Bible School? If so, feel free to share it in the comments as an encouragement to us all.   I hope you all have a great summer with fun activities for your kids!
Much love,
~ B.K.
For more by B.K., click here.