So, in the day-in-day-out reality of living with a child on the spectrum, do you ever stop and think to yourself, there's got to be more to this? I mean, at the very least, those of you who believe in God or a higher power must have trouble settling for the idea that autism is merely toxic exposure and the result of corporate greed. This is not to say that it isn't both of those things, but beyond that – if you believe in God, like I do, then you must often ask yourself more personal questions – why YOU? Why your child? What lessons are you supposed to take from this experience? After all, I don't know about you, but the God that I like to believe in is loving, caring and wants my very best. I remember really struggling with this in the past – looking at my son and then being unable to fathom how there could be anything good about his autism. How come I got stuck with this terrible tragedy?
Lately, I actually focus way more time on all of its blessings for me. And do you want to know why I do this? I absolutely, consciously and intentionally choose to because every moment is like a new choice all over again. I do this because I don't like the way the alternative makes me feel. On days where I lose sight of many of these ideas, I feel sad, depressed and like a victim. On the days where I can remind myself of the bigger picture, I feel hope, limitless, excitement. Best of all? It usually opens up a channel, opportunity or possibility that I didn't have before with my son. Staying committed to comfort and happiness no matter the situation is something that has completely saved me from my past self.
So, as I already design my destination (happiness, finding opportunity with my lot), how do I then build a case full of evidence to support this destination? I have spent hours and hours and hours creating beliefs to support this goal and pondering the purpose for it all. I can't say I know the 'right' answer, nor will I ever with certainty, but using my imagination gives me so much solace and excitement for the future.
I also look to the past and the present to build my case for meaning. I still find pieces from six months ago that are only starting to click now in my life. What a shame it would have been for me to spend the last six months miserable only to now find that there was a purpose for the situation when I could have trusted in this principle from the start and remained trusting of God and the universe that they too had a purpose for my benefit and stayed comfortable all this time?
Some helpful questions I have asked myself are:
– What can I learn from my son?
– What is he here to teach the world?
– How is this experience perfect for me right now?
– How do I explain his behaviors as meaningful?
Living the persona of victim didn't really give me an empowered feeling. These questions take the power away from the 'damage done to me' to a personalized, specific and intentional path designed just for me by God. And adopting these beliefs doesn't mean that I don't stand up for what matters to me anymore either – all it means is that I take the control back by how I respond.
As I've created this blueprint for living for myself, I am constantly on the look-out for new opportunities and significance to my life and my son's autism all the time. Recently, while participating in a guided mediation at a personal development program at the Option Institute, I was instructed to rock back and forth during the meditation where I then addressed God or the Universe for answers to some of my questions (in a series with other repetitious exclusive behaviors). While doing this, I immediately was reminded of my son and his stims or ISMs. I let go into the meditation and allowed my body to sway to its own rhythms, tuning into my core. This was different than the experiences I'd had joining my son (See video on joining here)  in his ISM because it was entirely my own! I moved to my own tempo, intensity and could change the rhythm as I pleased to deepen my connection to myself and to God. I marveled during this experience how deeply spiritual it felt and immediately imagined that all my son's ISMs were actually his own meditations, tapping into the creator. Wow! What a shift! I now not only saw them as something he needed to do to help himself physically and mentally but now spiritually, too!
Here is an excerpt from a recent blog post I wrote on this experience:
"As we drummed, I shared in the exquisite beauty of his looks to the light peering through our open window, in the midst of the storm – the branches and leaves being heavily swayed by the powerful wind. We looked together and marveled – I could feel God with my son…In the course of two minutes in my mind, by believing that the cause is in the future, I created so much meaning and intention to joining and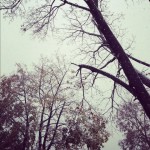 the experience was wildly different than any other session we've ever shared in the playroom. I could feel his real joy at including me and instead of me just attempting to join him in his world, he truly did invite me in. He gave me flashes of smiles of worlds of understanding, occassionally would reach over and beat on my drum too and during one precious moment, relaxed onto the cushioned padding in the corner of the room, assuredly, knowing I'd follow him and as I did, and we both laid in a 90 degree angle with our respective drums, he had the most all-knowing and peaceful smile I'd ever seen. We directed our bodies toward the cracks in the windows and played to God as we watched the branches dance before us."
This time when I entered my son's special playroom and joined him in his ISMs, it took on a whole new meaning. I joined him… but truly truly joined him, taking myself back my own experience of ISMing, and our souls danced together! How amazing that I could build such closeness with this special soul gifted to me and to also see it as such a gift!
Now, this could be completely made up – I have no 'proof' that this is what he's doing when he's exclusive and repetitious, but when I went into his playroom with this belief, he was so much more open and receptive to me – so, either way, it's here to stay! Am I ignorant for being okay with that? Absolutely not – I am staying true to my #1 goal of being happy with him and my life in this moment by adopting this belief. Nobody is pulling a swift one on me – I am jumping in head first knowing full well that it's entirely made up by me and not looking back because the end-result feels so good. I already lived life trying to have proof for all my beliefs and it led me to a life of misery and disconnectedness from my son. How can you make up a belief for why your child's ISMs are amazing or intended to teach you something?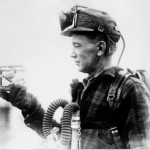 My case is not closed, but I have collected a lot of evidence since I decided to open it for why God brought me this special little guy. He is not just one of the many canaries in the coal mine for our world. He is also MY canary … destined for me specifically — helping me turn my heart and soul into a glistening gold mine.
Or maybe not…?
Hmmm 🙂
So now's your chance – you get to decide too.
Coal or gold? What's it gonna be?
🙂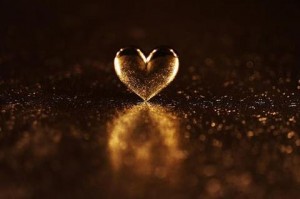 ~ Princess
 For more blogs by Princess, please click here.