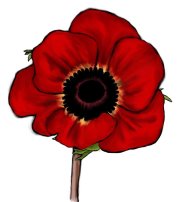 Ever have one of those days?  A day mixed with emotions and experiences that leaves you asking yourself, "Is this a dream?"
Today was one of those days.
I get up this morning, brew a cup and start making GFCF French Toast, turn on Pandora and hear this:
"I woke the same as any other day except a voice was in my head.  It said,  'Seize the day.  Pull the trigger, drop the blade and watch the rolling heads'. . ."
A favorite of mine.  Soundgarden.  If you know me, you know that music is my sanity.  I live and breathe it.
I think to myself, 'I love this fucking song!' and continue on with breakfast, making lunch, prompting guys to get ready and eat because we were running late, as usual.
Do drop off, get home, and log on to my computer to start working.   I am fortunate enough to work from home for a phenomenal company that allows me to help people every day, paying me a good wage with flex hours and great insurance that covers ABA for my Fellas. I am very lucky.
I do a quick FB check and post my daily FUA Friday on my personal page and in my feed; I see that my fellow TMR moms are talking about our book on Audible.   I'm intrigued by the idea that someone else is reading our stories, so I download to see how it is.
You see, although we have worked on this book for quite a while, and I have read almost all of the chapters,  I never sat and read it cover to cover.  No time to read, plus I know the story, right?  We WROTE it for crying out loud. 😉
Well, two minutes into the forward and I was a sobbing mess.  Like, for real.  Again, if you know me, you know I'm not really a big crier.
I was a blubbering disaster.  Then I heard Twonk's Chapter.  Sobbed more.  Then Money's.  Blubbering.  Then mine.
I was NOT expecting what happened next.
Hearing it.  My words and story spoken by a random woman put me on my ass.  I literally sat on my kitchen floor and cried.  Hard.  It was cathartic.
We did it.  The world will hear our stories.  Your stories.  My story.
Since April 1st, I cry at the drop of a hat.  As you may know from  April Showers I'm not a fan of this month.  In my feed, I see peeps posting pics of their books, their kids reading the book, the stellar and loving reviews.  Each time, I lose it.
Pride, sadness, anger, picking scabs all in one breath.
I'm constantly talking to parents in need of help.  A few weeks ago, I spoke with a mom that literally got the diagnosis two days prior.  She was so upset and sounded hopeless.   We talked for almost an hour.  She asked me questions, and I never swayed the conversation, but told her MY answers to her questions.  Dropped a few truth bombs, too.
Well, this morning she called me to tell me she was researching, started the GFCF diet and she is seeing a different child.  Words were coming like a tsunami.  I burst into tears again.  She is a Thinker.  Her little dude is on the path.
Then I went to get the kids and hit the market, had little son scream at Big Son to stay away from donuts because they are garbage food and not gluten free.  SCREAMED in the supermarket like he was about to touch molten lava.  I love that kid. 😉
Got into the parking lot and an older man, maybe early 60's, working at the store packed my groceries and brought them to the car.  He noticed my groceries (GF bread, nitrate-free bacon, CF cheese) and started talking about how he healed his gout with food, how his brother is getting better using coconut oil for his Alzheimer's, how he uses turmeric, grows his own organics, and refuses to take meds from "The Man."
We chatted about the importance of food and pharma poisoning us as he loaded my trunk with my packages.
I got in the car, closed the door, and started sobbing again.
People are waking up.  People are questioning authority.  People are thinking for themselves.
Change is coming.  I am so grateful to be a part of it and I can only hope I see it all come to fruition in my lifetime.  For my kids.  For your kids, and grandkids, and great-grandkids.
Decided to come home and put it all on paper to be sure it isn't really a dream.
Thank you TMR peeps, fellow thinkers, and everyone that is willing to listen and make change.
I crack my Cider and toast you all . . . to a future full of hope!
~Poppy
PS – I originally wrote this on April 5th.  Since then, I have cried a hundred more times.  Looking at the pictures of Thinkers with the book.   Reading status updates about how a chapter was exactly like their story.  Hitting 10,000+ likes on Facebook.  Book selling like hotcakes on Amazon.   Everyone rallying to make it all happen.  This isn't about 24 people that met on Facebook.  It's about thousands of us.
It's about a shift….a movement…
A Revolution.
For more blogs by Poppy, click HERE