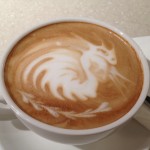 What are the causes of autism? Is it just one cause? Or are there multiple factors that causes autism and developmental disorders? The mainstream medical community reject vehemently the very idea that vaccinations could be one of the causes of autism. They discard the testimony of thousands of parents who believe their children's autism was triggered by vaccinations. Apparently, anecdotal evidence does not mean much to them. The voices of parents who SAW what happened to their children before their very eyes after they received the immunisations goes unheard.
What do you think?
My fellow Thinking Moms tackled this extremely difficult question, forcing us to look back to times which we wish we could forget.  We don't ask for your sympathy, rather we ask that you learn from our collective experiences. We don't look back with regret, rather we look forward to the future. We strive to recover our children and prevent the onset of autism in other children. You can visit the past, but don't live in it. You have to live in the present. Don't let your past paralyse you. Your past does not determine your or your child's future. Your present actions will carve the future that you dream of.
If you ever wondered about the causes of autism, please watch this video.  We are not doctors, specialists or scientists. We do not represent the healthcare industry, neither are our answers clouded by conflicts of interests. If you want answers, REAL answers, answers that comes from a position of truth, you need to ask someone who does not stand to profit from it.  You can't be objective if your salary depends on your answer right?
Seek TRUTH.
So, what do YOU think contributed to your child's medical conditions?
~ Dragon Slayer
* For more by Dragon Slayer, please click here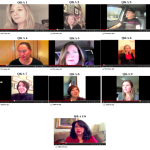 For more videos by The Thinking Moms' Revolution, please click here or copy and paste this url on your browser https://thinkingmomsrevolution.com/media-kit/media-kit-videos/