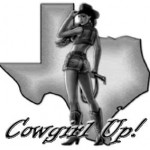 Free healing and recovery services anyone? Free groceries? Supplements? Tune in!!!
Technology never ceases to amaze me. I was actually able to interview Beth Lambert yesterday "face to face," so to speak, and learn more about an incredible project she is launching to help families recover their children pro bono. Watch the interview for more details on how you can be a part of it.
If you are unable to view the video, please click here.
Beth Lambert is an author, philanthropist and advocate for natural healing and healthy lifestyle choices. Many of you have read her book, A Compromised Generation: The Epidemic of Chronic Illness in America's Children and have found it both informative and inspirational.
Beth is also the Executive Director of Epidemic Answers.
Epidemic Answers is a non-profit organization dedicated to educating the public about chronic illness and helping families find healing solutions.
Beth's latest project is a documentary film which will chronicle the journeys of ten families seeking to recover their children from chronic illness. Go to www.epidemicanswers.org/donate to help make this dream a reality for 10 lucky families.
~ Tex
For more blogs by Tex click here.