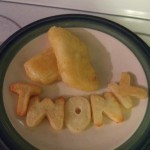 Today is my last day in America.  This evening I will board a flight to London, and tomorrow morning my children and I will arrive at Heathrow in the midst of the Olympic chaos, where we will be met by family they have barely had contact with for seven years.  It will also be my twin boys' 10th birthday. Seven years ago I imagined we would be in a very different place by now.  In fact I imagined a recovery for my youngest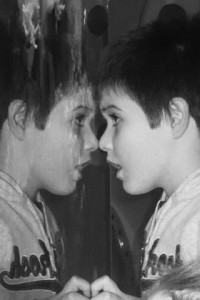 son.  Unfortunately, the Gods of America intervened in the form of an incompetent school district which, instead, allowed for him to be lead poisoned.  The few spontaneous words he still had when we first arrived here are gone.  His road to recovery has been lengthened by cynical laws which allow for schools to hide the fact of lead exposure from parents of children over six.  Not to mention the district employees who were willing to protect their faceless employers at the expense of the incredibly vulnerable children in their care.  I can only assume the contents of their wage packets reflect the value of their souls.
At least the packing is done (or as done as it will ever be).  We boxed and shipped all the things we couldn't imagine living without.  So, basically, I spent thousands of dollars shipping boxes of screwed up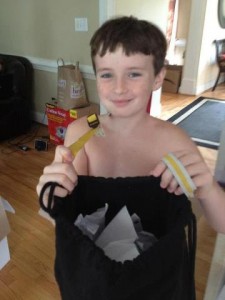 printer paper which, my oldest son insists, are the greatest paper planes ever created by human hands. I know there are some who will read this and think I'm an idiot for indulging him. It's just paper, right? I could buy him a whole ream and let him make new ones when we step off the plane. But those of you who live with PANDAS and OCD and anxiety will understand that saying no to my panic-stricken boy wasn't an option. Those pieces of paper were the only things he asked to take with him, and he really couldn't stand the thought of leaving them behind, never to be flown again. In stark contrast, his brother packed games, toys, action figures, skateboards and adventure books. One of them has a diagnosis of high functioning autism… but it isn't the one you'd assume.
I've also had to endure several weeks of them 'learning to talk proper,' and I'd like to take this opportunity to apologise to everyone here for ever attempting to mimic an American accent.  'Nuff said.
Seven years is a long time to be away from home, especially if you were only three and five years old at the outset. The twins have no concept of the world they will be returning to. My nearly-twelve-year-old is convinced all English people live in a pub, and my eighteen-year-old is determined that she willlive in a pub. Little does she realise, she's already been tagged for the role of designated driver… just as soon as she masters the complexities of a stick shift. To be honest, I can't imagine what any of them are going to make of our little country. The last time they went home was in 2007, just two years after leaving. They were aghast as they stood in my parents' patch of urban garden, pointed to the puddle of a fish pond and asked, "Is this your pool?" However, they're excited to get back to their grandparents and to Uncle Chris, who they're convinced is the spitting image of King Louis from Jungle Book. (I can't imagine who told them that!)
For myself the return home is long overdue.  I've learned a lot during my time here, but the greatest lesson has to be that everyone needs to be able to hand over responsibility to a trusted family member for an hour or two and take a break.  So it is without regret that I say my goodbyes to America, because I'll be taking everything that matters with me.  My children… our paper planes… and all of you.
Thank you Freaks!   x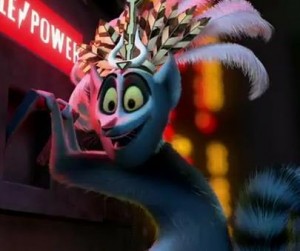 ~ Twonk
For more blog posts by Twonk, please click here.