September 22, 2016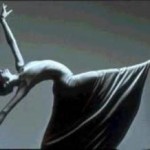 This week my son will turn 12.
What could I say that would express what I want him to know for his twelfth birthday?
I tried for days, but I couldn't get the words right. They just weren't good enough, and they seemed trite and forced.
But then, a few days ago, I was invited to attend a meeting to discuss my son's high school options, something I was dreading as this was the second time this year I was invited to meet with the principal of the high school about my son's options for the future.
Unlike the first meeting, which felt like someone had dropped a cast iron pan on my head and left me numb and unconscious for a week, this time around I was better prepared. I knew what to expect and what our options were. I could have let myself spiral down towards negative thoughts and, like the first time around, throw a huge pity party for a week. But no, not this time. As I sat there listening to the high school program director speak about my son's "options for the future," I started thinking about a conversation I had had with my son on the beach earlier this summer. . .
"Mom," he asked out of the blue that day as we sat down on the beach, enjoying the breeze and the sound of the waves. "Are you a doctor?"
Me: "Not really, sweetheart."
D: "But you always help the family and our friends get better with your remedies. That's what doctors do, no?"
Me: "That's what doctors are supposed to do, yes."
D: "So what do you do then?"
Me: "Well, soon I will be a homeopath, but I am already helping family and friends, yes."
D: "Can I be a doctor when I grow up?"
Me: "Honey, when you grow up, you can be anything you set your mind to. Anything."
D: "So I could be a singer? Like Bruno Mars?"
Me: "Yes, you could."
D: "I could make people laugh," he says making his funny face. "I could even open stores! I think one store will be called "Damnwrong," and I will sell the right medicine to help people. What do you think?"
Me: "I think that it's a great idea. And a great name!"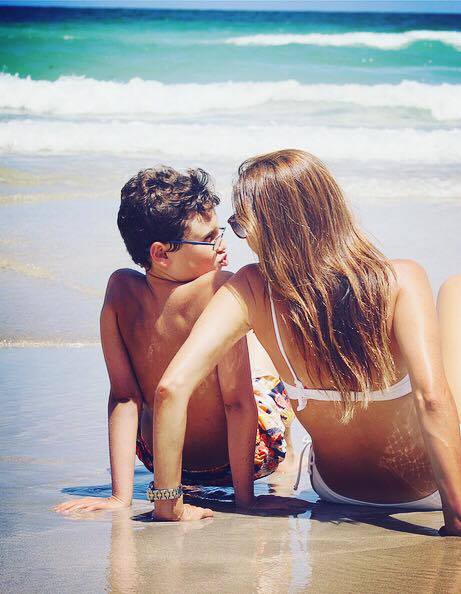 D: "So how many years to become a doctor again, mom?"
Me: "Seven."
D: "S.E.V.E.N? Seven years in university? That is long! Will I have time to get married and have children if I study so long?"
Me: "Of course you will. You will have time to do everything, my love."
He thought about this for a minute and with a smile replied, "You know what, Mom? I have a good idea. I think I just want to be me! Every minute and every hour of the day. Me! That's it! What do you think about that, Mom?"
I couldn't answer.
We spend our lives reading books, listening to mentors, and meditating, trying to get to this level of wisdom. And this boy, whom I was told would never converse or show affection, just figured out one of life's most precious lessons.
I sat there, admiring him and thinking that, as his soul blossoms into the version he was always meant to be, I must refuse to worry about the future. I must learn from him, from his wisdom; I must accept the feeling of not knowing where we are going and have faith in him.
It is only when we are suspended midair with no landing in sight, that we force our wings to unravel and at last begin our flight. When facing the unknown, anything is possible.
So yes, be you, every second of every minute of the day. Be you, and show us the way. You are nothing short of amazing, and I know you are set to do greater things than I can even begin to imagine.
Happy birthday, mon amour, my funny, witty, kind and compassionate boy. I wish you more and more each day. More sunshine, more laughter, more new memories, more lessons to learn, more friendships, and more love. Remember what Helen Keller said, "The best and most beautiful things in the world cannot be seen, nor touched. They must be felt with the heart."
I am so proud of you. Always.
~ Prima
For more by Prima, click here.