June 14, 2017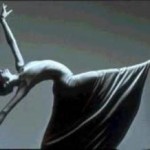 The final moments of the school year have arrived. In most classrooms, children are joyfully preparing to go home for the summer. In class 872, the Grade Sixes are getting to embark on a new adventure: high school. I can't believe my boy is one of them. It seems the past seven years went by in a flash.
A bittersweet moment for me. I wish I could freeze time and allow him just one more year in this wonderful amazing school. A school where everyone has learnt to know him, include, and love him. A school with values built on mutual respect and encouragement. A school where difference is viewed as an opportunity, not an obstacle. Everyone in his school appreciates D's sense of humour and his charming smile. He always has a compliment or something funny to say to the teachers or the secretary at recess or when walking through the corridors. He has even become "the official announcer" of the school's special messages, and he loves it and takes his "job" very seriously!
What a blessing, as a parent, to have been given the chance to see him blossom in such an incredible, professional, and caring environment. Although there have been very difficult moments throughout this journey, today I purposely choose to focus on the positive. I want to honour the teachers and special ed professionals that have been involved over the past seven years in his life. Their job is hard. As teachers, they know their job is going to be challenging, frustrating, and thrilling—often all three at once—and yet they still choose to do it.
I remember my very first meeting with my son's current teacher. She had asked to meet with me at the end of the very first day of the school year. After hanging up the phone, my anxiety started rising, wondering if this new teacher would be like the previous one . . . I remember nervously and hesitantly walking into the school, knowing that my son was going to spend the next two to three years with her. After previously experiencing two very difficult years, I was anxious to find out where we were headed. At that point, my son needed someone to help him rebuild his self-esteem. He needed a teacher who believed in him despite his challenges and differences. A teacher who would know how to calm his anxiety, apprehensions, and fears in challenging times. A teacher whose passion would ultimately lead to being able to teach him. Without these ingredients, my son would continue to stagnate as he had the two previous years.
As I walked up the ramp leading to her classroom, I peered through the side window and immediately noticed the brightness of the room, the positive notes, the drawings—on the wall a bright and colourful reward program. I felt the incredible energy. I knew right there and then that things would be different, that a change (for the very best) was coming. And boy, was I ever right! She is the kind of teacher—passionate, gifted, committed, born to the job—that parents pray their children will get. And today, as we close this chapter and get ready to start a new one, I want to take the time to talk about her. About the importance of GOOD teachers in our children's lives. Teachers who do not give up on our children, teachers who, despite our children's challenges and special needs, choose to believe in their infinite potential. As our children often spend more weekday hours with their teachers than they do with their parents, having great ones is a huge blessing. So far, we've been extremely lucky.
While this personal growth in my son is likely a result of a host of things, I also have her and her teammates to thank for bringing D out of his shell. Their praise has built his confidence, their prodding has stretched his boundaries, and their expectations have increased what he believes is possible for himself. Great teachers do that: They start or move the minds of their students along a path, prepare them for the journey, and propel them into the future.
Today, I know D leaves his school, his smile on, his head high, excited to start a new chapter.
As a parent, what more could I ask for?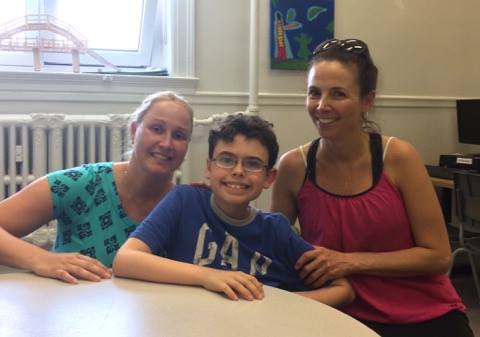 So here's to the teachers that care, the teachers that try and never give up, the teachers that years later, we still remember: To all of you—and to you especially, S.P.—thank you!
Who were the teachers who had a positive impact on your life or that of your child? We'd love to hear about them!
~ Prima
For more by Prima, click here.