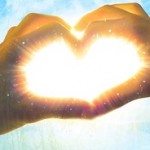 7 years.  Where did those seven years go?  I am sure that every mother does this when her child has a birthday.  Where did the time go?   I know, cliché…it seems like just yesterday that I was the mom of a toddler, and then this new baby popped into our lives and forever changed our family.  It is like this for all families, right?  New baby, family dynamic changes a bit and we march forward with life.
Except THIS new baby was special.  Yes, all babies are special but this one was different.  Somehow I just knew this from the beginning, from the moment I held this beautiful creature.  Here's the thing…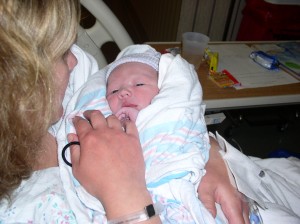 this baby would become a sibling of a child with autism, something I didn't have a clue about when I met my bundle of joy. Now, at the age of 7, he is one of the most amazing people I have ever met.
When Quinn was born, Rob was not yet diagnosed with autism.  They are almost exactly two years apart. Rob was developing typically, engaged, joyful and happy.  But something changed over the next few months that gave us pause.  We started seeing some odd behavior and we became a bit concerned.  The diagnosis process had begun.
Our path had been altered.  We landed ourselves on the autism road.  Our beautiful baby would not know life without autism (YET!).  He would not remember being a newborn and his brother sharing his toys by piling them up all around him in the bouncy seat.  He will not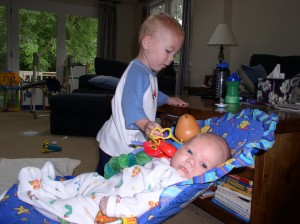 remember his older brother wanting to hold him.  There is no memory of a brother that wants to engage with him.
Part of the beauty of growing up this way is that for years Quinn didn't see anything different about his brother, and therefore accepted him completely.  He didn't know anything other than our family dynamic so he just skipped along, happy and talkative and energetic and loving everything about life.  Everyone who has ever met this child can tell you that he is a remarkable soul and oozes charisma.  He is polite, funny (like seriously funny…has had a sense of humor from the womb), kind, thoughtful and extremely socially in-tune.
Then came the preschool years.  We had some decisions to make.  How do we handle autism?  Do we tell him about Rob?  Do we wait?  We knew he would be in class with other kids and develop relationships with them in ways that he had not been able to with his brother.  They would play with him in ways that his brother would not.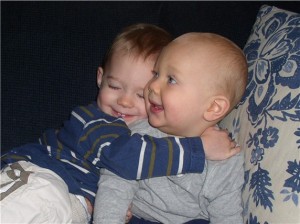 The last thing in the world that I wanted was for Quinn to think that Rob wasn't playing with him because he didn't like him, so we made the decision to start talking about autism when he was three.  I am glad we did.  I think it helped Quinn understand that he is loved by his brother, even if Rob isn't always able to express it.
But how do you parent these two completely different children?  I am not proud to say this but Quinn has definitely gotten the short end of the parenting stick.  Here we have this child who is the whole package…kind, smart, social, athletic, funny, talented, well-behaved…and we should be celebrating him!  But that is just not possible to do in the traditional way in our household.  Rob's needs have always demanded a bit more of our time and energy than our easy going, piece of cake NT son.
We had to change the way we encourage in our home and move away from automatic 'praise the outcome' type parenting.  We do not acknowledge accolades in our house the way that most people do.  We have become much more process/journey based in our acknowledgement of a job well done. Quinn scored 3 goals in the soccer game?  I say to him, "I am so proud of what a good team mate you were, cheering on your team and passing the ball.  Did you have fun?"  Quinn gets all the problems correct on a math assignment? "You worked hard and made sure you finished your assignment. Nice job"  We had to change what we value here so that both of our boys can be capable of receiving the same type of praise from us.  We value manners, team work, kindness, working hard, and respect for others.
Quinn has missed out on a lot growing up with our family dynamic.  He doesn't have a typical relationship with is brother.  He has not had typical parenting from us.  We are just not a typical family. There have been many, many times where his needs were overlooked and flat out not met because we had to meet the needs of his brother.  Most of the time he graciously accepts it, and some times he does not.  Is any of it fair?  Not really.  Does he know he is loved?  A million times over…YES!  I am certain of one thing.  When Quinn faces a disappointment in his adult life he will have the skill set and the ability to cope with it, and will do it with grace and dignity.  He does this already at 7.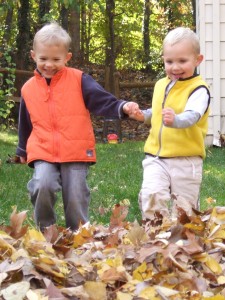 The hardest part about watching my boys grow up is seeing the longing that Quinn has to play with his brother.  He wants it so desperately.  He craves it and does everything in his power to engage Rob.  I am grateful every day that he works so hard to draw Rob out and to bring him into his world.  Quinn truly brings out the best in him and often can get Rob to do things that no one else can.
He said to me just recently, "Sometimes I am bored because I want to play with Rob and he just doesn't want to."  I had to reply that yes, I understand his feelings.  BUT, Rob is starting to play more and more with him, so we highlight the progress.  We try to show Quinn all of the positive things about his brother and their relationship.  First and foremost that Rob has shown him nothing but love, and deserves that in return.
Dearest Quinn…we are fighting like mad to give you what you want.   A more typical relationship with your brother.  We work toward that every day, for you and for him.  You both deserve the moon, the stars and every ounce of our efforts.   Thank you for always supporting your brother and looking out for him, at home, at school, on the playground and on the bus…(We know you do it even when we are not watching). Thank you for your patience through countless hours of doctor visits, blood draws, therapy, and eternally boring waiting rooms.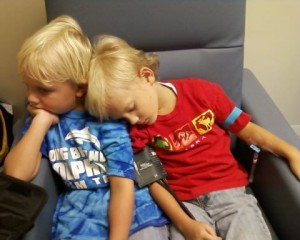 Thank you for sharing a room with your brother and letting him have the top bunk. Thank you for eating a special diet and doing it with a smile and understanding why. But most of all…thank you for supporting us when we need it, by simply making us laugh, dancing like a fool and never taking yourself too seriously…we love you more than you will ever possibly know, Dad and Mom
I know that Quinn is who he is because of Rob.  Rob has helped shape the way that Quinn views the world and how he interacts with it, always with love and kindness.  Quinn is continually shaping who Rob is by being the best friend, therapist and champion that he will ever know.  They both have changed who my husband and I are.  I can not imagine a world without these two beautiful blonde boys by our side.  We are so blessed that seven years ago today we were able to welcome the most incredible child into our lives.  A special child who would become a sibling of a child with autism and the heartbeat of our family.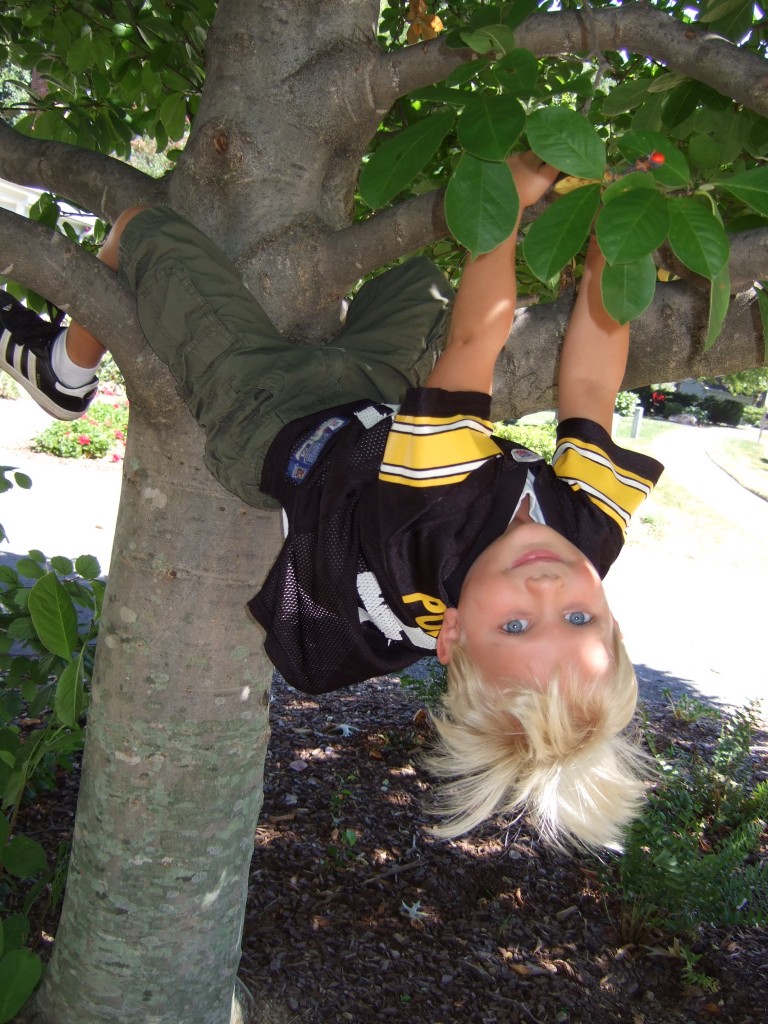 Quinn, you are so very loved.  Happy Birthday!  This one's for you…
This post is dedicated to Quinn and the thousands upon thousands of amazing children like him who are champions for their siblings with autism. Please know that we love you with all of our hearts and souls.
~Sunshine ☼