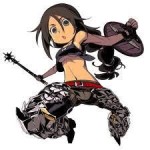 "Are you that damn dumb?"
"You're just lazy."
"No wonder you don't have any friends."
  "You're a hippo in a ballerina suit."
 "Shut up you little dog!"
"You're a bastard."
"Why bother doing your work, you're going to fail anyway.  Retard!"
What if this verbal abuse was happening at school?  Some parents might say, kids will be kids and they pick on each other.  We don't condone it, but it happens, and we're doing everything we can to prevent it.  Now what if you found out that these insults were not coming from other students, but from teachers?  Adults talking to children this way, at school no less?  This couldn't possibly happen, you might think.  There are policies and rules in place to safeguard against this sort of thing.  Certainly other teachers or staff would report abuse of any kind of a child, right?  Wrong.  As we've seen in many, many incidents lately, that is sadly not the case.  All of the quotes above were made by teachers and were caught on tape after the parents sent their children to school with a recording device.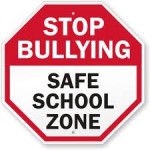 In the last few years, it's come to be accepted that bullying between students will not be tolerated.  Many school districts around the country have instituted zero tolerance policies when it comes to bullying, and rightly so.  We've all worn purple in support of this cause.  Punishments are handed down swiftly to the perpetrators who are found guilty.  Suspensions or loss of school privileges are usually the norm.  But what happens to teachers who have been found to be bullying or, even worse, physically and verbally abusing a child?  And in most cases, it happens to be a special-needs child.  Why?  Because many of these children can't communicate what's being done to them, or what's being said to them.  They can't go home to their parents and say, "Mrs. So-and-So hit me today," or "Mr. So-and-So called me names."  They're an easy target for a frustrated teacher.
When I started researching this and doing some Google searches, I thought I would find some cases I'd be able to get some information from.  I even gave a shout out to the Facebook community and asked if anyone's child had ever been the victim of teacher abuse.  The stories that came pouring in to me literally ripped at my heart.  Not only are children being verbally abused, they're being physically abused as well. One teacher put hand restraints on a little boy, which she called "sticky arms," because he was rubbing his nose too much — because he had severe allergies and his nose was bothering him! The teacher said it was a motor tic and didn't believe the child actually needed to rub his nose.  Can you imagine having to rub your nose and being in hand restraints?  Would this treatment happen in an NT classroom?  Another mother confided to me that her child had bruises on her knee that resembled a finger and thumb.  She knew something was wrong when her daughter no longer wanted to go to school and would become visibly upset when a particular teacher's aide was working in the class that day.
These stories are absolutely horrifying, but the abuse is not only happening inside our schools; it's happening on the bus as well.  This is a disturbing video of Timothy Kilpatrick, a teenage boy who has severe autism.  This incident happened in the Virginia school system and surveillance video showed Timothy being hit with a fly swatter and kicked by the bus aide, as well as the bus driver, while riding the bus.  He was in a shoulder harness restraint and couldn't defend himself.  (Click here if you cannot see Flash content.)
What shocks me is that having a surveillance system on this bus wasn't a deterrent to these women against physically abusing and beating this child.  Both women, Alice Davis Holland and Mary Alice Evans, were charged with felony child abuse, but were only convicted on a misdemeanor charge.  Holland served just one month of a 12-month sentence and Evans served only two months of a 12-month sentence, court records said.  Pathetic, to say the least.
As parents, we love and protect our children every day.  If you're like me, I love to see my children find their wings and grow and explore new things and develop self-esteem and self-confidence.  I've worked hard at being a patient mother, and although I'm not always successful, I never, ever demean my children in any way.  Because my own son is nonverbal, I have to put an enormous amount of trust in my son's school staff and make sure they are meeting his needs at all times.  It's become many parents' nightmare that simply sending their children to school can result in devastating their children's trust, self-esteem and self-confidence in one fell swoop.  The mental and physical abuse that some special-needs children suffer at the hands of school staff can also cause regression of skills across the board.
This happened to Kimberly Linderman's son.  An article she wrote detailing the abuse her son suffered at the hands of a teacher that appeared in The Autism File.  Here is an excerpt from that article:
Kaden's teacher did nothing but complain about him; "he makes noises and disrupts my classroom" was repeated several times.  The other professionals would ask "does it disturb his classmates?" and she would reply "no, they seem to be able to ignore it."  She stated she would have my son's paraprofessional (one-on-one aide) remove him from the class if he uttered even the slightest noise and we later found that he was only in the classroom 60% of the time. By the end of the meeting, the classroom teacher's face was beet red and you could see the anger in her eyes.  She had been instructed by the other professionals in the meeting that she would have to "teach over "Kaden's noises, which were now quite loud as he had learned that if he made these noises, he was forced to leave the room. She had fostered this behavior, now she had to work around it. When she asked how long it would take for him to return to the quieter noises that had been a part of his behavior at the beginning of the year, she was informed that it would take twice as long as it had to teach him this new practice.
This is when things really went downhill. From October to March, my son had lost his ability to recognize vowel sounds, something we had taught him over a year before by hiring an in-home-aide at our own expense. I learned that he had become so fearful that he refused to sleep in his bed upstairs. He began sleeping in the living room adjacent to my bedroom because he would wake up in the night in a cold sweat and crying and come in to sleep with me.  He lost his appetite, most of his eye contact, started speaking in gibberish and finally ended up having his first seizure the day I picked up his report card. He had not gained any skills and he had regressed to the point that all of the goals he had achieved from the previous year were no longer there.
I finally made the decision to forget protocol, called his paraprofessional and asked what was going on. She informed me about some of the reprehensible behaviors of the teacher towards Kaden. About how the teacher would talk about him like he wasn't in the room, as if he was deaf and couldn't hear the horrible things she was saying about him while he was right in front of her. Kaden is very sensitive, has sensory issues and this teacher went out of her way to disrupt, upset and belittle him. His aide informed me that the only time Kaden spent in the classroom with his peers was to hang up his coat.  The rest of his day was now spent in a small empty room in the school and he was not allowed to participate in her classroom because of the "learned" behavior spoken of earlier.  I began putting two and two together. The band only practiced outside the grade school in the fall, Kaden had started in this teacher's classroom in the fall and that was the answer to clue number one. Number two? More blatant, "she is going to get me" is self explanatory. I eventually realized that my son was terrified of his teacher!
I had to go so far as to get a prescription from my family doctor to move Kaden to a different classroom. Yes a prescription.  Kaden was kept at home for two weeks while the principal of the grade school refused to move him to another classroom, even with the aides testimony it still took my doctor stepping in for the principal to act.  Kaden was finally moved out of this horrible teacher's room! Trusting the new teacher was heart wrenching to say the least.  It worked well for a short time, but Kaden's former classroom being directly across the hallway from his new classroom proved to be the straw that broke the proverbial camel's back. Being able to hear the former teacher across the hallway, caused him to be so fearful that he once again was relegated to the small empty room down the hall. One day, I received a call from the school stating that Kaden was upset to the point of hysteria and I quickly rescued my son from the horrible situation, assuring myself that Kaden was never to return to that school again.
The Lindermans decided to homeschool their son, as many parents of special needs children are doing, for his own safety.  Fortunately, Kim and her husband, Curt, were able to relocate to another state, buying their dream home and were blessed to find a school for Kaden that allowed him to learn in a safe and socially interactive learning environment.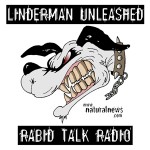 We are fortunate that both Kim and Curt Linderman are such a vocal presence and are tireless advocates for our community and are champions for our kids each and every day.  If you haven't done so already, check out their radio show, Linderman Unleashed, on Natural News Radio.
At the end of the day, we as parents know our children better than anyone.  One huge red flag that all of these children who were victims of abuse shared was that they no longer wanted to go to school when previously they were happy to be there.  They started to lose skills and regress.  They started to become more anxious and fearful about other things in their everyday lives, not just things related to school.  What should you do if you suspect something is not right?  First, talk to school officials and report your concerns.  Having a record of any issues will help you in the long run.  Most school districts take these allegations seriously and will open an investigaton immediately.
Unfortunately, there are some school officials who are less than helpful when concerned parents bring up allegations of abuse.  They don't want the scandal and try to discourage the parents or blame the children that they don't know what they're talking about or that they are outright lying.  Parents are even accused of harassment and threatened with legal action if they continue to pursue the allegations.  This is where are voices need to be louder and we have to shout from the rooftops so that are voices can be heard.
How can we start to effect change? We can support those who are fighting the good fight in their own districts.
Here is a link to an online petition started by Stuart Chaifetz, the father of a young man with autism who was being verbally abused at school in New Jersey.  Please sign this petition to support legislation in Congress that would require a teacher be fired immediately if he/she was found guilty of bullying and/or abusing children.  The problem now is that many of the teacher have tenure or are members of teachers unions, so in many cases the teacher is not fired, just shuffled around the district and still allowed to teach — even going back to teaching special-needs children!  This is one step that we can take to get the ball rolling.  We need to start forcing our elected officials to address this issue sooner rather than later.  We need to unite our voices TOGETHER and stand up against these atrocities to effect real change and for educators to know we're not going to tolerate this anymore.

Autism One/Generation Rescue Conference 2012 will have presentations regarding the legal rights of parents and the recourse they can take if abuse is suspected.  I hope to learn a lot more about this issue after the conference and will be reporting back in subsequent blog posts.  This is such an important topic because kids in special education programs are increasing and it's expected that more incidents of abuse will occur.
Just know that the Thinking Moms are fighting for your children and we don't mind rattling a few cages to protect our kids.
Peace and Love,
Savage