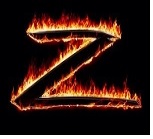 Once upon a time, I was a pretty good cook.  Everything I made was edible, and people actually enjoyed what I made.  I mean people other than my father (hi, Dad!), who is an enthusiastic eater of all things food. All. the. things.
When I ventured off the foodie mainline after my son's diagnosis, I really struggled to find ways to accommodate the new GFCFSFEFNFCF (gluten-, casein-, soy-, egg-, nut-, and corn-free) eating plan to support our son's health.  I'm not joking.  It was pretty much a food-free diet for a while.
I had more kitchen nightmares than I care to recall. Like the time I tried to make my own coconut milk, and the lid to the blender wasn't on tight enough, or the five pounds of homemade organic chicken nuggets my kids refused to eat . . .   Each one of those failures cost me time, money, and energy I really couldn't afford.  We were at the forefront of the special-foods-for-special-kids movement and there just weren't the resources available that I needed.  I asked for help, but it never arrived in a way I could use it.  Accommodating special diets can be a pain in the heinie, and someone exhorting me to "Be creative!" when I was completely tapped out?  No beuno.
In the 13 years that I've been a "special diet" cook, I've often fantasized of finding a cookbook called Hey, Jill! Cook This for Dinner!  It would include recipes that people I know have already tried and fed to their families. You know, food kids actually eat.  Oh, and links!  It would link to other resources, like where to buy special ingredients, how to put these meals together without losing my mind, and lots of links to recipes that already fit our needs.  I wouldn't have to wade through recipes that needed to be reinterpreted to eliminate things like gluten, artificial food coloring, and manufactured junk.
Alas, I'm not organized enough to pull that together on my own.
Thinking Moms' Revolution to the rescue!  As part of the recent eConference GMOs, Allergies and Organics: How to Feed Your Family Without Losing Your Mind, the Thinking Moms have put together an eCookbook of tried-and-true recipes.  And the links!  A goldmine of links and resources to make healthy cooking not just possible, but . . . dare I say it? . . . easy!
Whether you're looking for straight gluten-free recipes or support for healing diets like GAPS or SCD, the Thinking in the Kitchen e-cookbook can deliver a little sanity to your kitchen and a healthy meal to your table.
Thinking in the Kitchen is free as part of the conference registration and will be available as a stand-alone for $9.99.
This is the closest thing to a personalized cookbook I've come across.  Put together by moms in the same boat, with the same food restrictions, with the same motivation to nourish their kids with great food, this e-cookbook can help you feed your kids, so you all thrive.
Bon appétit!
~ Zorro