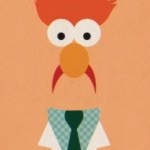 We are so excited to let you all know about a new blog series we are launching at TMR. Well, "excited" really isn't the best word. We are sad, angry, disheartened, and frankly, distraught, that we even have to launch this series. It is not a series that we enjoy talking about, but rather it is a series that we have no choice but to talk about. Why? One of our missions is to help one more child become one less statistic in the fight against childhood chronic illness, a fight that is claiming more and more of our children's lives each day, instead of less and less.  What is this new series you ask?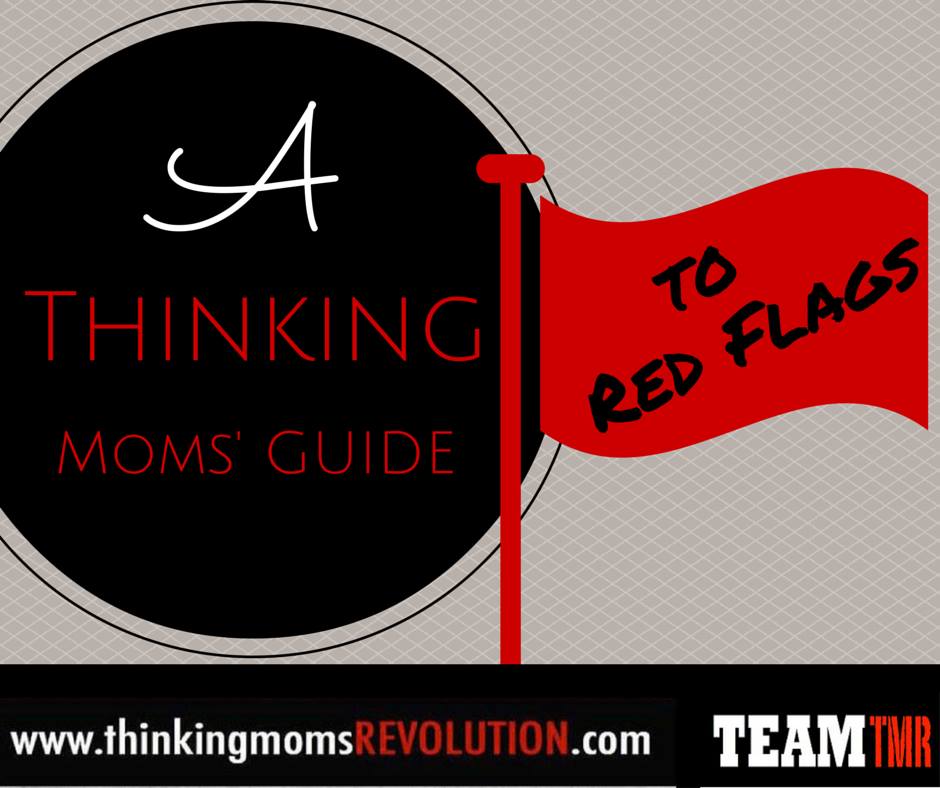 A Thinking Moms' Guide to Red Flags  
What are Red Flags? They are the signs, symptoms, hints, and clues that all of us here at TMR have experienced with our own children. They are the things that scream out at us from every photograph, video, and memory of our own children, before, during and after their regressions and diagnoses.  They are the things that we get queasy over when a friend posts a picture on Facebook of their child with the same "sign." They are the things we observe or hear while shopping at our local grocery store as we see another mother struggle with her tantruming, screaming child in the cart. These flags are the symptoms that we overhear a group of friends talking about that they are concerned about (with their child) but are trying to be at peace with, since their pediatrician said it was "normal."  These red flags are the very things that will trigger PTSD in the mother of a child with regressive autism, a Thinking mother that has been there, done that. These flags can literally bring her to her knees, diving for cover at the sound, sight or smell of one of these red flags. These red flags are at the very heart and soul of our discussions with one another when Thinking Moms talk about prevention of chronic illness: because, without other "not-yet-Thinking Moms" realizing that these red flags are right in front of their noses, right now, in their children, healing cannot commence.
We know many of you Thinkers will say, "Well of course, this is elementary, remedial even. Everyone knows _________ is a warning sign of___________."  However, we are here to tell you that this is not the case. Each day new babies are born to mommas who do not know and who have no clue that A is a red flag for B, or even that the two are linked. It is our hope that you seasoned Thinkers will help us by using this series to spread the word.
Did a neighbor just post a pic of their infant with cheeks covered in eczema? Please share the Eczema Red Flag post with them.
Did you over hear a mom in the grocery store talking about her child's "toddler diarrhea"? Then share that Red Flag post with her from your smart phone.
Were you at a playgroup today and saw a child banging his head? When the playgroup is over, first be a friend to that mother who may be at her wits' end with her child's "behavior." Then send her the Head Banging Red Flag post and help her get help for her child.
We must all work together to stop this epidemic, but before we can do that, moms everywhere need to know that the epidemic is more than likely brewing within their own children, right beneath their noses. With estimates of up to 54% of children in the U.S. today having a chronic illness, the odds are not in that child's favor. The sooner those moms act to intervene, and begin to think, the greater the chance that their child will not become another statistic of chronic childhood illness.
Keep an eye out for our first few Red Flag blog posts coming in February! And then SHARE! SHARE! SHARE!
~ Beaker