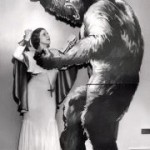 We are closing in on week number two of relentless reporting about the potential, possible, probable measles epidemic. Common to all these stories, beyond the usual rhetoric that the parents of unvaccinated children are killing us all with their ignorant alternative-health mumbo jumbo, is the repetition of one very interesting word:  Rare.
Every public health mouthpiece, CDC official, celebrity doctor and pediatrician that has admonished the public for daring to listen to the hardships of vaccine-injured families has found a way to mention that vaccines are indeed drugs and like any other pharmaceutical, they carry risks.  Vaccine injuries — unlike those of other drugs for which the pharmaceutical industry is held accountable in a conventional court of law — are exceedingly "rare."  Let us now explore that reality from the perspective of the vaccine manufacturers and the families of this country who support mandatory vaccination.
According to the 2013 US National Vital Statistics Reports, there are approximately 361.1 million people in the United States.  Statistically speaking, one child represents .00000028%.  That is a remarkably small number. Statistically insignificant. Essentially irrelevant, in the big scheme of things. Wouldn't you concur?
So it would probably be okay with all of you if we took the life of just one baby a day, for the sake of the herd, right?
Just one baby.
Every 24 hours.  Three hundred and sixty-one million people;  that's a lot of mouths to feed, bodies to house and clothe and educate.  You could probably spare one.
So . . . we are all in agreement then? One baby a day. It's sad, of course,  but necessary.
Okay.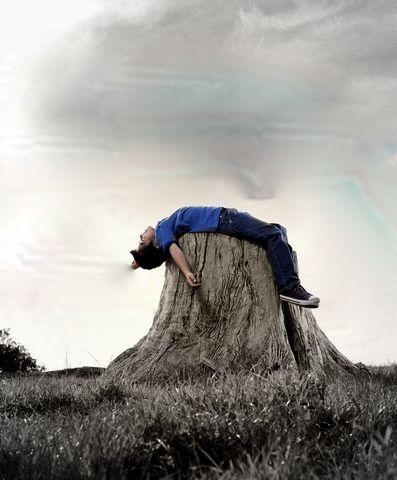 One child will die today. So, don't be shy! Who will be the first to offer theirs? Remember, this is an honor, and it is your duty as an American to bravely fight the war on infectious disease.  In fact, since we have reached this agreement so amicably, instead of killing a baby tomorrow, we'll just paralyze him and make him a diabetic. But we'll keep his neurological systems intact. Doesn't that seem more than fair?
On the third day, a child will be given hypogamma-globulinemia, spasms, chronic abdominal pain and intussusception. This one might turn out all right actually. It will depend entirely on how educated Mom and Dad are because once we administer their sacrificial dose, we are not responsible. Actually, we are not responsible before, during, or after administration. Know the law, parents.
The fourth day we will administer idiopathic thrombocytopenic pupura, encephalopathy and paralysis. This is a pretty heavy burden for all the systems, so this one may have to die too, given the already overwhelming viral burden and autoimmune compromise. It will be good for you to remember what an honor it was for your child to be chosen when you are holding him through the night as he screams inconsolably.  For 15 years. Before one of the thousands of seizures he suffers as the result of methylation failure finally takes his life.
Let me see . . . the fifth day.  Hmmm, the fifth day we will do vasculitis, bulging fontanelle, hypotonia, persistent cough and petechiae, This one will have febrile seizures, hypotonic hyporesponsive episodes with just a touch of subcutaneous tissue disorder . . . we'll saaaay alopecia.
The sixth day, we will give this child anaphylactic shock in response to benign substances.  Like peanuts.  This one will have jaundice for a while, but that is a lot more common these days, so no biggie. She will also get the measles virus (albeit less severely than had she contracted it wildly) and it will shed to the baby we will take on day number seven. The real challenge for this child will be the progressive neurological disorder/deterioration which will be hard to detect early on.  Of course, all of these ailments are a bit like finding a needle in a haystack — but remember our agreement!  We are being very generous letting this one live!  You are welcome!  We want you to be happy and to feel pleased about your patriotism. While there will be no hospitals or schools built in your child's honor, no multi-million dollar wings devoted to the study of his particular vulnerability, no parades or galas to commemorate his memory,  Just know you did what was right; and, of course, keep it to yourself.
On the seventh day, this special little girl who has already succumbed to a lab-born version of the measles (because she was too young to be vaccinated; that is what we will report to the media and convey in our marketing materials) will be given lymphadenopathy, uteropelvic junction obstruction, bronchiolitis and cyanosis in conjunction with uncontrolled epilepsy.  She might be too young for MMR, but she is certainly old enough to get DTaP.
Of course, this list of vaccine side effects goes on and on, but, we just wanted to show you that we are not all bad. Notice, not all of them died. Contrary to what you have been told by anti-vaxxers most kids will actually get to live! You know this.  You see them every day. The world is still spinning even though we have 69 doses of 16 vaccines on the schedule. Most children will live with illnesses that are quite manageable with precise doses of many medications over their lifetime.  These kids are a very important part of our business plan and we have to keep them humming along. These are the children with asthma, allergies, ADHD, ODD, OCD, diabetes, blindness and arthritis. The manageably sick who will require regular maintenance and medications.
Now, the real heroes we talk about above?  Those who do not die will exist chronically compromised, with pain they are often incapable of conveying, so it will often go untreated. Their central nervous systems, neurological function and susceptibility to autoimmune illness will shorten their lives and potential greatly. For those kids we have some therapies, and some weekend programs. But, overall, they will stay home with their parents until they can go into a home for special kids like them, where they generally expire rather quickly.  This is, of course, a wonderful blessing.
Vaccines work.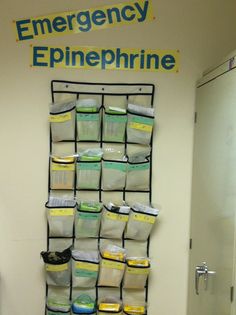 We hear often from anti-vaxxers that they are simply "pro-informed consent."  We hope with the illustration provided above that you can understand why we cannot accommodate that request.  It is incredibly laborious to truly delve into the medical history of each and every newborn.  We cannot do that for every  0.00000028%.  This is individualized medicine, catering to each and every single person that is born in this country.  It is a luxury. Taking into account the genetic history and epigenetic susceptibility of each child is not the birthright of American children. Yes, we know that certain increasingly large subsets of the population — like African-American boys — are extremely vulnerable to vaccine injury — particularly, autism.
But to evaluate each child means selectively vaccinating.  Kids with sensitivities to yeast, family history of seizure disorder, autoimmune issues, allergies of any kind, asthma, diabetes and several other auto-inflammatory illnesses would have to be tested before vaccination. That would lead us to require genetic screenings for predisposition to mitochondrial disease, metabolic disorders, POLG gene, MTHFR mutations, etc. for every single solitary 0.00000028%.
You recall at the beginning how truly insignificant this one child . . . I mean, statistic . . . is, Right?  The list of pre-existing conditions that may or may not be present in the undeveloped immune system of a child is exhaustive and testing them would be astronomically expensive.  Right now, we are on target to make 40 billion dollars this year, and that is with ZERO liability for any of the vaccines we produce.  Why would we even contemplate implementing such testing?  That's the government's job, not ours.  To be frank, we are often vexed that the public is so critical of us. At the end of the one-baby-goes-down-a day, we are a business.  Not a charity.  Not a nonprofit. Not a watchdog organization; a thriving, profitable business that invests equally in both Democratic and Republican parties, with the most powerful lobby in the country.
I'm glad we had this little talk.
So, who will be the first to sacrifice their 0.00000028% today? When you look at it that way, it's not even your child; it's your contribution.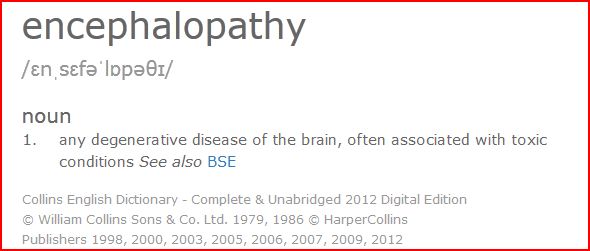 If only the pharmaceutical industry spoke to us with such clarity. Of course, many children are harmed by vaccines every day, rather than just one.  But, I chose the "one a day" scenario to illustrate the fact that we seem to be looking at children as statistics rather than children.   I chose this scenario in the hopes that I might help people understand that every time they repeat what they hear on the news, this is the philosophy they are adhering to.  If you are pro-life, religious, an atheist or a humanitarian — is it okay with you if your child or someone else's child dies to spare another child an uncomfortable rash, elevated temperature and irritability for a few days?  Let us not forget, there have been no deaths from the measles in this country in the last 10 years. Not one.
Do you understand?  I truly hope you do. Because right now there is no medical or scientific transparency and a parent has no idea if their child is vulnerable unless they do the research for themselves. You do not know what combination of this mixed bag of side effects may define your life from the moment that needle pierces your child's skin.  You could end up briefly parenting the baby on day one, or parenting the baby on day 6 until your 70th birthday. You might just get chronic bowel disease. You might just get allergies. You might get both, as our neurotypical son did. My son with autism is a combination of several of the scenarios listed above, which are listed on several vaccine package inserts and in Physician's Desk References.
Interestingly, the stats that are charted and easily locatable in these resources and on the Material Safety Data sheets a parent receives at the time of vaccination emphasize the following side effects:
Localized pain
Swelling at the injection site
Fever
Drowsiness
Irritability
Loss of appetite
These are the side effects physicians are trained to recognize.  I am told by my pediatrician friends that they are given one day of training on vaccines in medical school.  On that day, they learn how to give injections, not what is in them. They are also told that to question the effectiveness of vaccines among their colleagues is the equivalent of heresy. Right now a mom who takes her child into the ER the evening of her well-baby visit with the symptoms above, is dismissed.  "Oh mom, it's the shots!"  I was told.  "There will be so many more bumps and bruises!  You need to relax. Go home and alternate Tylenol and Motrin."  But, when that same mom goes back to the ER a few days later with a child who is now seizing as the result of metabolic failure and glutathione depletion? This time when she mentions the well-baby visit she it told it is irrelevant. The conversation never takes place. It does not get documented. Proper treatment never happens. Months later mom has a behavioral diagnosis and a list of psychiatric medications to try for her child who is now described as "special" instead of what she really is:  VACCINE INJURED.
I was asked the most brilliant question by a reporter today. "How do we elevate the conversation so it is not so nasty?"
I was so very grateful and responded, "We start looking at the science.  All of it.  We allow the public to see the studies and decide for themselves. All we hear now is "the question has been asked and answered."   If that were true, public confidence in vaccines would not have deteriorated so dramatically.  We need to start acknowledging and reporting on the theoretically rare. We need to look critically at the over 100 studies that show the correlation between vaccines, autism, learning disabilities and autoimmune disease that have been suppressed.  We need to closely examine all the scientific facts, not just those that people find comforting. We need to stop ignoring the scientific truths we find disturbing. Science and fear have nothing to do with one another.  We need to actively listen to parents who have been affected, rather than dismissing and marginalizing them.  We need to search together for the truth for all the children of this country with an open mind that embraces all treatment modalities."
We'll find out soon if it makes it to print.
Yours in Knowledge and Scientific Truth,
~ The Rev