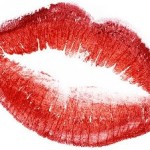 This is the testimony submitted by Sugah to the Committee on Oversight and Government Reform for the public record.  This is what members of Congress need to see.  Our children are sick and suffering. 
Dear Members of the Congressional Oversight and Government Reform Committee:

I respectfully request that the attached 3 minute video, "This is Autism" be admitted as public comment in the record of the hearing on autism held November 29, 2012.

I realize that the rules are text and photos only, but I ask you to make an exception. Please send a return email confirming my submission has been accepted and entered into the record.

Many children with autism cannot speak or write. They cannot think coherently. They cannot dress themselves, form a coherent statement of thought, and submit it as testimony.

You cannot 'read' autism.

It must be watched.

I respectfully ask that you take less than 3 minutes of your time to watch the attached video, "This is Autism".

Sincerely,

Sugah
[email protected]
Thinking Moms' Revolution
thinkingmomsrevolution.com
If you are unable to view the video, please click here. Alternatively copy and paste this url  to your internet browser http://www.youtube.com/watch?v=_lo3Zny7WGE
* For more blogs by Sugah click here.