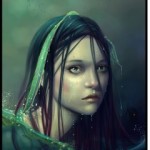 There is a phrase used to describe an optimistic person: Seeing the world through rose-colored glasses. When you are the parent of a special-needs child, you definitely see the world, and your child, through a different, special lens. One of perspective. To say you appreciate the little things is an understatement.
The joy you get from the tiniest progress seems laughable at best to the Average Joe. But if you share you excitement over a milestone with another special-needs parent? They are singing praises and thanking God and the universe with you because they know from personal experience how long we wait for it and how rare those accomplishments can be.
We celebrate everything! I'm not just talking speech and potty training or singing the A-B-Cs. I'm talking about eye contact, social interaction, one less seizure per day, pointing, trying a new food, approximate speech, a solid poop, the word "mamma," a friend.
These are joys most parents can take for granted. Their little ones are growing and learning so fast, it's hard for them to imagine how long we have to wait for progress.
I love my autism mom friends. Diamonds in the rough, they are the biggest cheerleaders for my child's accomplishments. And they support me through the good and the bad and the lows and the highs because who knows better than they do what this journey feels like?
It's tough finding and keeping "normal" friends with no autism connection. (Not just because autism rates are so high that autism seems to be affecting almost everyone). Sometimes it's hard for us to see their typically developing children doing everyday things (talking, playing, learning) and not feel that small twinge of envy or that despair of "will he ever . . . ?"
Friends that do not have an autism connection who really "get" you are tough to find. Not only are your perceptions of success different, but also your availability. You don't have the freedom to just up and go whenever an occasion arises. You may not be able to take your child on certain outings due to sensory overload. McDonald's is not GFCF. And it's embarrassing to explain why you are always strapped for cash.
I found one such friend who accepted me and my family for all our differences — diets, supplements, homeopathy, toxin avoiders. We hit it off and I felt very lucky and very comfortable.
One day while visiting our local Train Museum with my friend and her children, I noticed my 17-year-old son with autism was unusually calm. During the trolly ride and the art museum he continued to be engaged. I mentioned to my friend how surprised I was that he hadn't "flapped" the whole day. Tristen's flapping is a self-stimulatory behavior. When he is off in his head thinking about other things, like a video or TV show, he will raise his arms at the elbows and with loose wrists flap his hands and talk to himself. He does this mostly during his "down time" at home. It's kind of like when you get home and you kick your shoes off, put on yoga pants, and lie down on the couch — Comfort. You're in your own home, and you want to relax. That's his way of relaxing.
My friend's response:
"Are you embarrassed by him? Why don't you just let him be who he is? I think the world would benefit from learning to accept people like him and all of their quirks. You are making it more difficult for the next generation of children with disabilities to be accepted when you correct his behavior."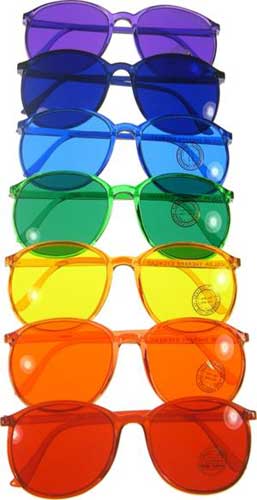 It is an understatement to say I was shocked, not because I haven't heard those kinds of remarks before, but because I couldn't believe that someone who I was so close to could possibly believe I was embarrassed by my own child.
Because flapping is an escape for Tristen, we like to give him time to be free from worry and to express himself in a way that he feels comfortable. But we also recognize this symptom as a manifestation of something bigger. Along with treatments that can ease the urge to flap his hands, we also teach him when it's appropriate and not appropriate. We work on having him "focus" in public and. if he is having a hard time, putting his hands in his pockets as a reminder.
Why would I correct that behavior?
Here are three reasons why we correct or teach appropriate behavior to any and all children:
Safety. The first things we teach our toddlers have to do with safety and the same goes for children with special needs. No standing on chairs. Keep fingers out of light sockets. Chew your food. When I teach my son with autism not to flap, I am trying to keep a target off his back. Drawing attention to himself as someone who is potentially weak is the perfect way for someone with ill intent to tease, trap, harm, kidnap, abuse, molest or take advantage of him. I want him to look just like any other kid in the park or at the store so, hopefully, those seeking to do evil will pass him by.
It's my job as a parent to teach my child and encourage my child to be his best. When our kids are young we teach them. If we just accepted the way they are without encouragement, they may never talk, walk, or listen to anyone at all. If your teenager bombs on their SATs, are you dismayed and ashamed? Or do you support and encourage them to study harder and try again? Learning geography? No! Why can't we just accept he doesn't know geography? (Wait, maybe that's not a good example . . . I've had to accept I don't know geography.) What about a stutter? Lazy eye? That's just who she is! Chewing fingernails? Accept that bad habit for what it is, no need for self improvement! Why change? Accept me for who I am! I like to rob stores! Walking around naked is good for me! (Not me personally; no need to be alarmed.) Why do we teach our children anything at all?
Love. The main reason I correct my child's behaviors, is out of love. Pure and simple. No one loves my child more than I do. I love him enough to keep working at his goals every day. I love him enough to never give up on him. I love him enough to encourage him. When I hear his prayers at night that God will heal his brain, I take notice and pray too. I ask God to give me the knowledge and ability to be his instrument so my child can heal. Love is wanting the absolute best for your child and working tirelessly to get there no matter how long it takes.Every day I want to yell from the rooftops how blessed I am with the gift of being his mom because I am so undeserving of his pure, sweet spirit. How did I get so lucky to know love like this? I refrain from sharing how truly special he is, for fear of sounding boastful. He is love. And although I wish he never had to go through it, I am here and we will make it.
So for anyone out there who is still questioning, there is no possible way I am embarrassed by my child. I can't imagine being more proud of him and his accomplishments as most have not come to him easily. I was not embarrassed when he was three and screamed throughout a whole birthday party because they weren't serving the cake soon enough. Nor was I embarrassed when he was the only child running the wrong way in a field day relay race. Quite honestly, I didn't bat an eye (but died laughing later) when he exclaimed I needed to shave my mustache when I was teaching Sunday School.
You see, encouraging greatness does not change the core of who he is. He is still my son, regardless. Just as your child's accomplishments do not change your love for your child.
Every moment with him, my life is better . . . not always easy . . . but full of real joy. The kind you get looking through those special perspective-colored glasses.
~ Green Bean Girl
For more by Green Bean Girl, click here.