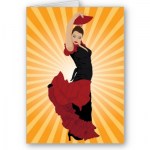 So, I get my kids' back-to-school packages in the mail last Friday.  After the summer we've had I cannot wait for school to start!  I didn't even get over the threshold of my house before eagerly opening the large envelope with the school's logo emblazoned in the return address:
Welcome letter. Check.
Invitation to school picnic.  Check.
Info on carpool/parking lot pick-up procedure.  Check.
Emergency contact forms. Check.
Memo on school shots or else.  Check.
Back it up a second, folks!  School shots or else?  Get them or no admittance!  Fill in that vaccine record or you aren't getting in!  State law cited about "no grace period" at all!  Get those sixth grade boosters and hurry!  What?!  Really?!  Come on!  My state, along with 47 others, has vaccine exemptions which guarantee school admittance.  Where is that information in this memo?!
Between last school year and the upcoming school year we've had more notices come home from my kids' schools (one public, one private) about vaccines and to get them or else:  information on the benefits of the seasonal flu shot, information on the "required" DTaP booster for my rising sixth grader, information on the HPV vaccine for that same rising sixth grader, and now the back-to-school shots that are being pushed on all of my kids.  I find it obscene that the vaccine information parents are being given is not complete.  I'm shocked at what I read.  I'm saddened that the message is always one-sided and missing incredibly important information—the exemptions!
The message is clear:  VACCINATE OR ELSE.
Or else your kid can't come to school.  Or you'll face delays.  Or you'll be investigated?  (Or worse in some districts, we might even report you.)  What parent wants to jeopardize their child's education?  I certainly don't want the authorities breathing down my neck, which is why, when I discovered vaccine exemptions existed, I scoured every bit of information I could on the topic.  I learned about my parental responsibilities and also about my rights.  I learned what truly was "the law" and what was exempt from it.   I learned about the truth, and I used it.  I think many parents are still in the dark about their options, but the people pushing the school vaccines are doing a disservice to the children they are supposed to be serving.
When parents get these school vaccine memos why isn't the entire law shared by the school reps?  Schools become the gatekeeper of millions of vaccination records.  Just as important as those records they are collecting are the exemptions for millions of children who just cannot handle the over-inflated vaccine schedule.  Last week a friend in Texas reached out to me about her son's "school shots" and how they, along with other complications brought him to the Emergency Room.  After an almost two-week stay in the children's hospital, after hundreds of questions, many labs, several painful procedures and lots of prayer, the young boy is on the mend.  But did any of it have to happen?  Had this parent known she could exempt from those "school shots" things might be very different right now.  Had the school personnel, who insisted on stating some of the state law, not neglected to state the entire vaccine "requirements" — along with the school exemptions — some of what happened to my friend's son surely could have been avoided.
It comes down to getting the right information and also knowing how to use that information.  I know that I as the primary caregiver I am ultimately responsible for my children and their health, not a school administrator or school nurse.  Sure, they're allowed to ask about vaccines, but asking is different than demanding and then making claims (or threats) that are untrue.
I think it's time to enlist a new strategy, and what better time than now when households across the nation are getting ready for a new school year.  Parents are consumers of the medical products being pushed by schools.  Those of us who have insisted upon taking a stand against pushy doctors have paved the way for countless other parents for some time now.  Because of what has happened to our vaccine-injured children, we've reminded our primary doctors that we parents call the shots about our children's health. In being so vocal about that, we've helped to open the eyes of future parents. Our work and that message has made an impact. Stories in the news report that vaccine rates are lower than previous years and that parents have grave concerns about vaccines.  We're hearing that vaccines are responsible for outbreaks of the very diseases they've been designed to prevent.  Newer parents of typical kids are becoming aware of the flaws in vaccines.  Now they are making a stand demanding safer vaccines.  And, until that happens these parents are also saying fewer jabs for their typical children.   Our hard work to educate others is making a difference.  Let's continue to ride that momentum and bring that message to the schools.
I'm sure administrators are only doing what they are told to do, and some of them may have no clue the implications vaccinations have for some of our children.  From what I've read vaccine recording mandates usually come from the state health department.  I'm guessing some of the groups involved probably have some sort of ve$ted interest in how many doses of certain vaccinations are being doled out to school-age children.  We know that some medical practices bank on our children and how medicated they are.  If the schools continue to promote vaccinations while not fully informing parents, and then intimidating them in the form of a memo from the school nurse,  it isn't right.  Nor is it ever going to help a parent's right to know.
It's time to start schooling the school nurses, because some of them must have missed the memo that vaccines are certainly not required when state laws include exemptions.  I did just that after I opened my kids' "Welcome Back to School" packet.  I sent a quick email to the principal letting him know my concern—that the exemption information our state allows was not included in the memo.  I asked if he'd please consider including that information and included a very short personal note about my children's vaccine injury and why we must use the exemption for their health needs.  I immediately got a response with my message forwarded to the school nurse who agreed that the exemption information certainly can be included in future mailings.  Honestly, I was shocked.  I was also thankful beyond measure.  The nurse is curious about the vaccine injury my children sustained and has invited me to educate her on our experience.  Not everyone's responses will be so quick nor welcomed.  But, if we as a group really want to make a difference and bring our message to the masses, why not start where children spend the majority of our children spend their day:  in school?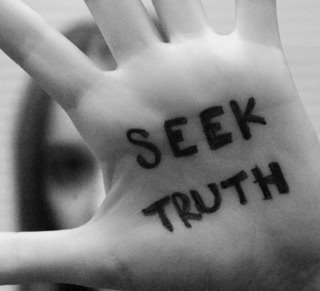 When you send a message to your school nurse first check out what your state law says.  The following websites have a great deal of information:  NVIC.org, Vaxtruth.org and Vactruth.com.  If the memos about school vaccines don't include all of the vaccine information, including  the exemption information, kindly send a response to the school.  Clarify the law with the entire wording, and request that future mailings about vaccines include all the facts.  Then, tell us if you have any success in reaching out to your school administration or school nurse.  Tell us if you make an impact.  Tell us too if you've been marked as "one of those parents."  I'm sure I have that label from some people already.  It doesn't bother me too much now though.  You'd think it might, but when I know something that can help another I feel it is incredibly important to disclose all of the truth, the whole truth and, of course, nothing but the truth.
~ Mamacita
* For more by Mamacita, please click here