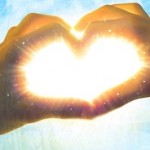 TMR goes to Washington:  TMR President, Megan Davenhall, a.k.a. Sunshine, spoke to the Interagency Autism Coordinating Committee during their workshop on co-occurring conditions.  This is her testimony, based on readers' replies to a survey we ran.
"What we're here to say is absolutely nothing new, nothing that this committee hasn't heard before from multiple public commenters over the years. There's a huge subset of individuals with the label of autism who were not born with autism.  These children, young adults and adults were born as typically developing healthy children and then regressed into autism. This is not the autism that you see in our highly functioning adults, the way that Mr. Robison described himself.  This is not what we are talking about.  But we don't have another word; we have autism.  So we are talking about high functioning adults, people who love who they are and should celebrate who they are.  And we're talking about kids who are sick.  They are two different things, and we call it all autism. 
"This is autism is extremely different.  It's a different experience for these individuals. It's pain.  It's bowel disease.  It's mitochondrial dysfunction.  It's seizures.  It's immune deficiency.  And in many cases, it is a silent plea for help through head banging, and self-injurious behaviors and aggression.  Parents have been searching for treatment for these co-conditions for years. We pay out-of-pocket because insurance won't cover the staggering cost of healing the many physical ailments our children suffer from.  Our kids who fall into this model of autism, the ones who are healthy and become urgently ill, need to be treated with respect and like human beings who are sick. Their physical symptoms need to be addressed by medical professionals in the same ways that they would be handled in a person without autism.  Never again should a parent have to hear from a doctor or a psychiatrist that a physical problem such as diarrhea or constipation, that it's just part of their autism.  But it still happens.  That is what parents are hearing.  When you go to the pediatrician, they hear, 'Well, kids on the spectrum, have diarrhea. They have constipation. It's part of autism.'
"I talked about my son's regression at the pediatrician's.  A regression.  A typically developing child regressed into autism, and I was told, 'Well that's the very definition of autism.'  We need to rework how we're talking about these things in pediatricians' offices across the country. And you need to be the change for that happening.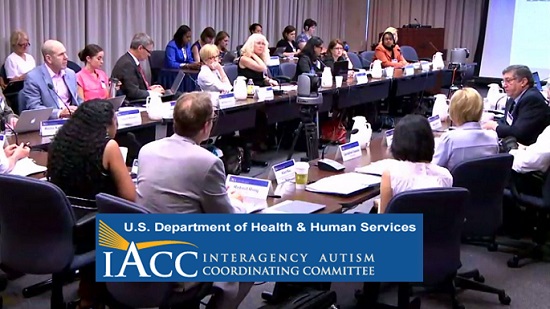 "Parents have been telling you for years that there was some trigger that sent their healthy child into a physical and developmental tailspin.  They watched this happen to their kids.  And we're ignored.  You ignore our firsthand eyewitness accounts of damage to our children.  You hold these meetings that accomplish nothing and give us the mic a few times a year, and we tell you, 'Autism is medical' —  this version of autism, that the parents come here and talk to you about.  Let me be clear on that.  Our children get better when we treat the medical problems they have. Their behaviors that land them on the spectrum in the first place, improve when they get healthier.  And you don't hear us. You give us fifteen minutes of your day and interrupt parents who travel on their own dime to come here and speak to you if they go over their allotted three minutes — they get interrupted.  As long as we end the meeting by five.
"I want to thank Dr. Coury for recognizing the one thing I haven't heard here in all the time I've been listening, watching and coming to these meetings.  I heard the phrase, 'The parents are the experts on their children.'   I heard it from other people in the room too.  And the bottom line is, we are. We are the experts on our children.  We see what they are living with day in and day out — the medical conditions that we are trying so desperately to find the answers for.  But we receive none.
"I hope today that you hear this well, treating the co-occurring conditions is critical, but it is absolutely not enough.  This committee needs to start getting serious about prevention.  You need to start investigating the dangers of vaccines, pesticide exposure, antibiotic overuse, chemicals that are in our food supply that we know cause neurological dysfunction.
"We have a medical system that is run by pharmaceutical companies who don't care one bit if our kids are healthy or not.  This committee needs to start working with our government to lessen the toxic burden our children are exposed to.  We parents are watching and don't see this committee doing much of anything.
"The autism numbers continue to climb with no end in sight.  And we have been screaming into the abyss.  We've been telling you what is happening. We've given you clues to study, BUT YOU IGNORE US.
"Are you afraid of what you will find?  Afraid of doing the right thing until it's too late?  It's quickly becoming too late.  How many more kids will die in ponds or in pools, because they wandered off and drowned?  How many more diagnosed will it take for you act?  This epidemic and the U.S. government's inaction is creating a vocal, intelligent, passionate army of loved ones that has reached a critical mass in number and WILL NOT BACK DOWN. WE'LL BE AT EVERY ONE OF YOUR MEETINGS.  We want to hear about what you're going to do about these co-occurring conditions, and we want to know what you're going to do to prevent the rise in autism.  It can't be ignored any longer.  We've been telling you these things for well over ten years, And what I want to know today is WHO IN THIS ROOM IS GOING TO BE A CHAMPION FOR THIS?  WHO WILL STAND UP AND FORCE THE INDEPENDENT STUDY LOOKING AT CAUSATION?  OR SPEARHEAD INDIVIDUALIZED EFFECTIVE TREATMENT FOR OUR SICK CHILDREN?  IF THAT PERSON IS IN THIS ROOM, NOW IS THE TIME TO STAND UP.
"Thank you for your time. And on a separate note, I really would like to thank Lyn Redwood for always being a voice for the families that have been screaming this.  She asks the hard questions and she's not given up on that job. So thank you."
~ Sunshine
TMR President, Megan Davenhall