April 16, 2019
Here at TMR we have talked a lot about Red Flags in the past–those signs, symptoms, first clues that something was going awry with our child. For many of us it was our first "mommy alarm" going off, for others it is what we can point to as the first indicator that our child's health was slipping.
We even wrote a blog series on these Red Flags .
We are excited to let you know about a new e-book on this topic, for parents who may be new to this world of special needs kids, or for those parents whose alarm bells may be beginning to sound for their child.
Top 10 Red Flags for Your Child's Health is written by patient advocate, chemist, and mom, Kristi Wees, MS Chem.
Kristi covers the top 10 red flags that should give any parent pause and a reason to dig deeper if their child experiences any of them.
We are also excited to let you know about a special promotion:
---
From April 15th-April 30th, Kristi is giving $2 for every Top 10 Red Flags ebook  sold, back to the  family grant program here at Thinking Moms' Revolution.
---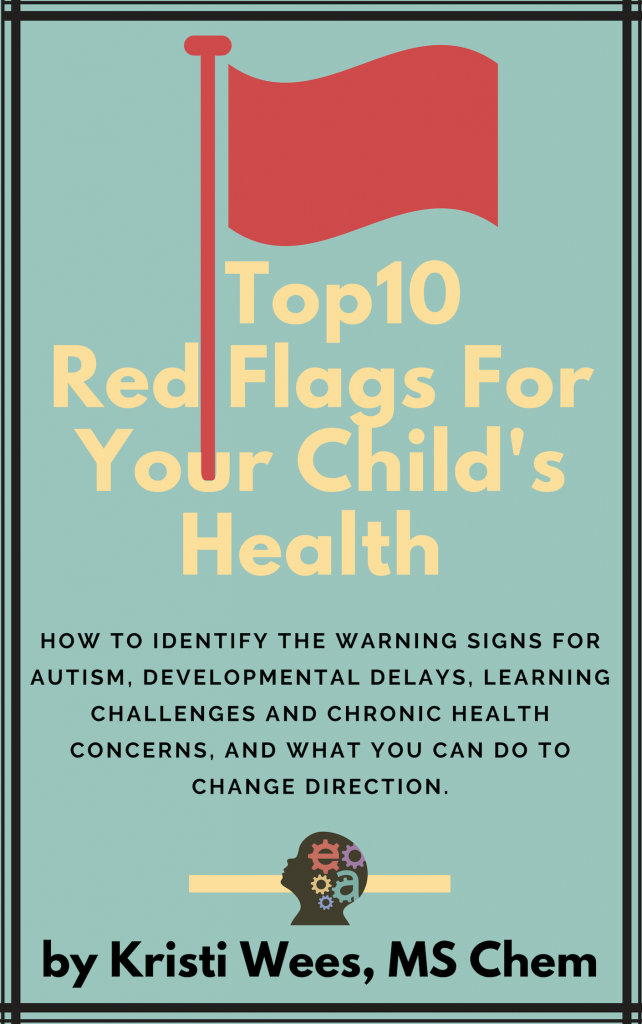 For all of our readers who have been in the trenches for a while, whose children might be in adolescence or young adulthood, who may have experienced improvements and gains because you recognized an early red flag, we encourage you to purchase a copy to gift to a young mom. You undoubtedly know many moms out who could use it: a neighbor, a friend of a friend, a parent at church, a mom at the gym, a mom who may be experiencing a red flag or two in her own child, right now.  Pay it forward to help the next generation of parents coming behind you identify the warning signs so they can act early before a point of no return.
Our goal at TMR is to help parents across the world, always with hope in sight, creating a revolution in children's health in the process. We've always said the revolution will happen one parent, one conversation at a time.
To purchase the book click here.
~ Thinking Moms' Revolution