April 25, 2019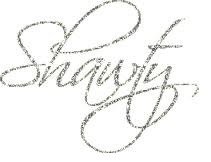 As an autism mom, one thing I am continually humbled by is the helpers. You know the ones I am talking about—those businesses and people who go out of their way, become invested in, and who love our kids like we do. Today, I want to talk about one of our helpers.
As I said, I am an autism mom, but I am also now a practitioner. As a practitioner, my goal is to support others in a broader way, to give families a leg up in their child's autism recovery, to help them shorten their journey, and to provide educational consultations on wellness in general. My emphasis is on detoxification because of the incredible role it played in my son's recovery and my own health improvements.
We were fortunate to be included in the first Thinking Moms' Revolution study using the IonCleanse® by A Major Difference (AMD) footbath 4½ years ago. It was a game changer, not only for our family but for many of the others who took part in both that original study and the subsequent one as well. That experience further fueled my passion for educating others about detox, and we brought this technology into our local practice. My business partner and I went on to do the research on glyphosate excretion using IonCleanse by AMD. Our practice is currently engaged in further research using this technology to try and understand, and bring awareness to, just how powerful this tool is for people looking to optimize their wellness. As a result, I have been given the opportunity to work closely with the IonCleanse by AMD team.
AMD has always been a strong supporter of TMR and its grant program. If you are a frequent follower of TMR, you have seen the IonCleanse by AMD giveaways and seen them sponsor various eConferences and really give to our community. Over the last year and a half, I have frequently traveled around the country, speaking about our research and the role this detox method played in my son's autism recovery, as well as what we see in clinical practice every day.
This has given me the chance to get to know AMD's sales manager, Glenn Wilhelm, very well. When traveling, Glenn and I frequently talk of our families and especially our children. While Glenn is not an autism dad personally, he is one of those people—the helpers—who have wholeheartedly fallen in love with our community. He is usually one of the first people to offer assistance, find a way to support families like mine, or donate to families needing a little extra help. He truly has a giving heart and has helped many, many of us in this community, without asking for anything in return.
Now we have the ability to give back! Glenn's family just received the news that his 20-year-old daughter, Kelli, has been diagnosed with Ewing's Sarcoma. Glenn has made many friends within our biomedical community; he has listened to our stories and knows the power of a biomedical treatment approach. He has assembled a terrific team to support his daughter through this journey. It is not unlike our own journeys of healing our children. Detox, diet, HBOT, IonCleanse footbaths, supplements, and the like will be part of Kelli's protocol. They will see specialists not covered by insurance and do anything to help their child. Sound familiar?
What I am asking today is for each one of our readers who can spare anything to donate to Kelli's fundraising page, even if it's as little as a single dollar. If every single reader and Facebook follower donated just $1, we would meet their fundraising goal—and maybe save a life!
If you can donate more, wonderful. But, seriously, every $1 helps.  It may seem like nothing, but it can support this family and give back to one of our helpers in a big way.
---
If you would rather donate through GoFundMe, that link can be found here: Cancer Care for Kelli GoFundMe.
---
Thank you to each and every one of you who has already donated or who will donate in the future. We have been struck in the past by how much our community supports its own, and it is times like these—as we rally around those in need of support—that the beauty of it really shines through.
~ Shawty